HUGO BOSS has always been known for its dedication to exquisitely crafted, premium quality clothing for men and women.  To our excitement, that timeless sense of style has been incorporated into the new BOSS Green for 'Pre Spring 16'. This collection will appeal to the fashionable man who likes a sportier look. Needless to say, we were not disappointed when we first got a look at this collection!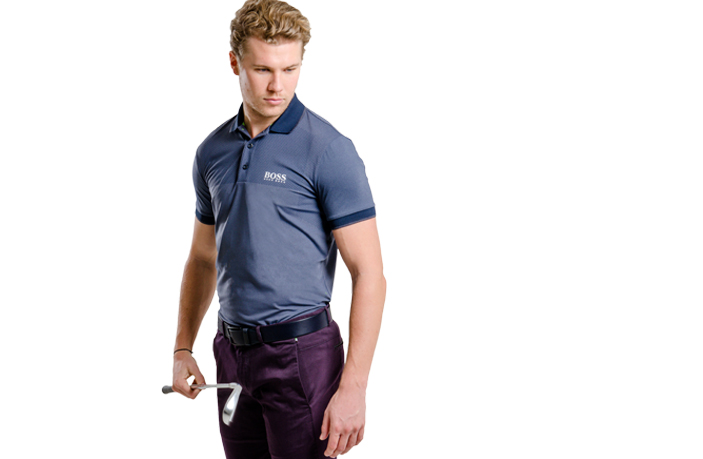 The aesthetic of a sandy, rocky desert shines through the collection and it features technical gadgets that would help you navigate to your ultimate destination for fun, adventure and active golfing. This collection carries a sense of adventure and demonstrates that golf is more than a sport; golf is a lifestyle. Complementing the familiar neutral color themes of black, grey melanges, white and navy, BOSS is opening this season with fresh, vibrant and warm colours.  A combination of bright grass green, a hint of lime, eggplant purple and intense fuchsia pink come together perfectly to create eye-catching apparel that will turn heads on the course.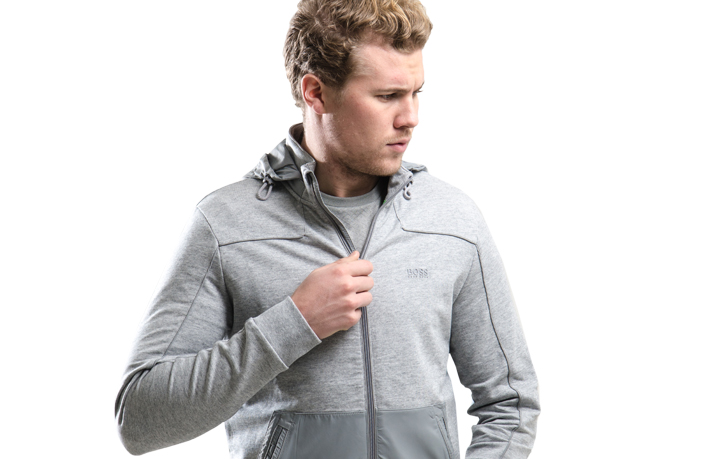 As always, BOSS shows it understands what attire golfers need to perform to the best of their ability. The emphasis of 'Pre Spring 16' was creating a collection that incorporated lightweight qualities and freedom of movement. To achieve this, BOSS has crafted different design details and comfort stretch fabrics to each piece in the collection.
Special functionalities such as 'clima control' – a feature that keeps you cool when hot, and warm when cold – add to the comfort. Reversibility, detachability and 'packability' functions add to the practicalities for golf and general lifestyle.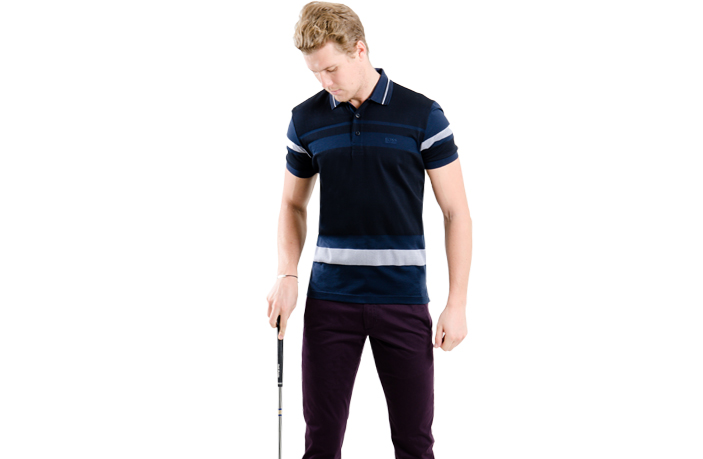 The innovation in 'outerwear' from 'Pre Spring 16' is signed off by a hybrid-style 2-in-1, with a vest-over-jacket construction. Another hybrid style from this collection is based on a modern fabric mix of high-tech nylon and neoprene panels.  These fabrics ensure maximum protection and comfort on the golf course.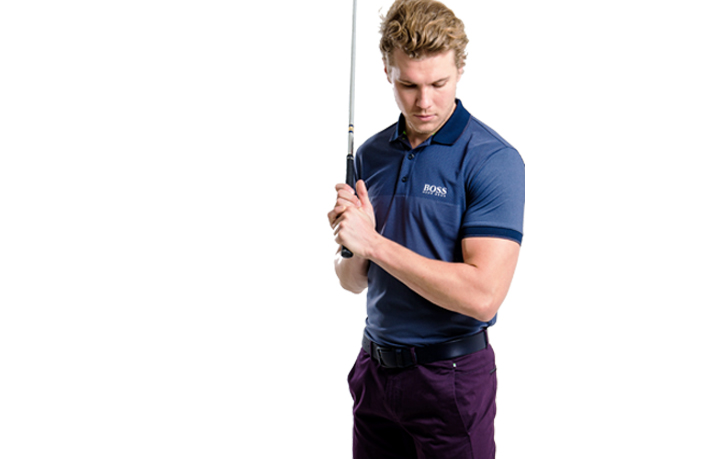 There are a wide variety of shirts in this collection that are perfectly suited to be worn both on and off the golf course. Our favorite from this collection is the Paddy Pro design. It features a printed mesh panel effect, available in the luxurious colours 'night watch navy', 'verdant green' and black – a definite crowd pleaser! Each shirt in this collection ensures the perfect blend of comfort, performance and style. This collections trousers merge between a classic and sport style, they give a cool high fashion twist to the casual part of the range.  The vibrant colours add a fashionable edge to any outfit – our favorites are the Hakan 7 in Night Watch and Verdant Green.
With this collection, fashion and sport are no longer separate entities. The theme is clean and contemporary, bringing premium levels of quality and individuality. So, whether you are at the golf course or in the clubhouse, this collection will ensure you are impeccably dressed throughout the day.