If your first image of Thailand from the plane is of people playing golf near the wing tip as you land in Bangkok, consider it an introduction to yet another only-in-Thailand attraction. The Kantarat Golf Course, which is the old Royal Thai Air Force course, starts about a half-mile south of the domestic terminal at Bangkok's International Don Muang Airport.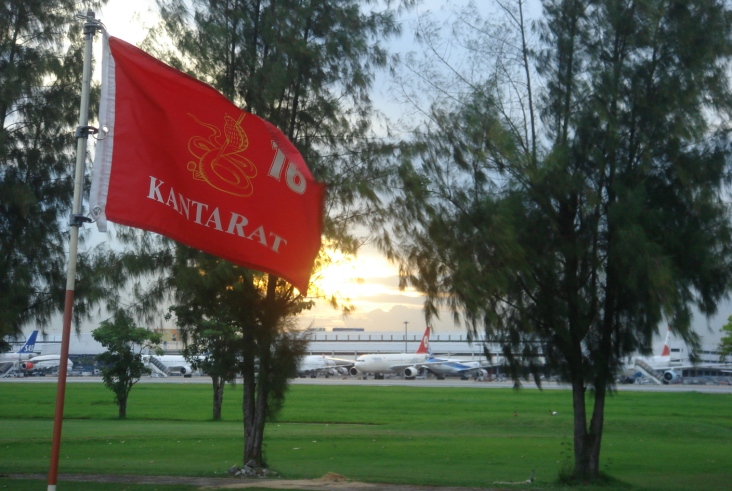 The design may not have the standards of a championship golf course, actually it's absolutely flat and pretty damned straight. However, you cannot ignore the rough on this course as it runs between the two main runways at Don Muang Airport.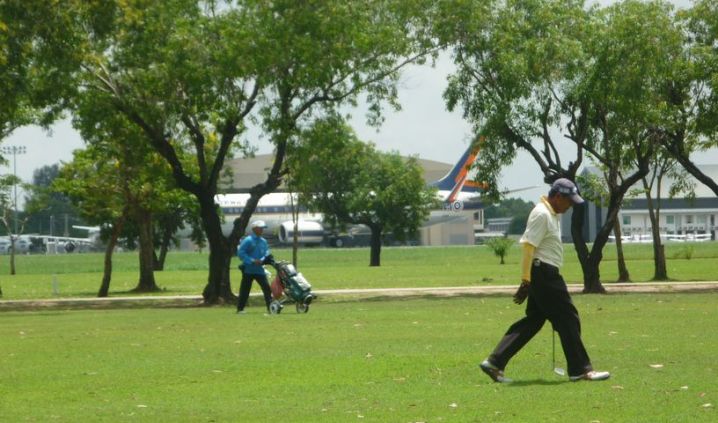 Players have to overcome the noise of Jumbo Jets taking off and a red light warns them when a plane is landing, wake turbulence affects the flight of the ball! Access to the course is now restricted due to security concerns. Golfers risk getting injured or killed if an aircraft skids of the runway and the planes are at risk from wayward Tee-Shots!