Aphrodite Hills Golf Course is just 10 miles east of Paphos, Cyprus,  with stunning views of the Mediterranean Sea and its exquisite setting amongst natural vegetation, near the legendary birthplace of the Greek mythological goddess of love, is an award-winning integrated golf resort. Designed by Cabell Robinson the course was officially opened in 2002 and is considered to be one of the best in Cyprus and a paradise for the golfing enthusiast.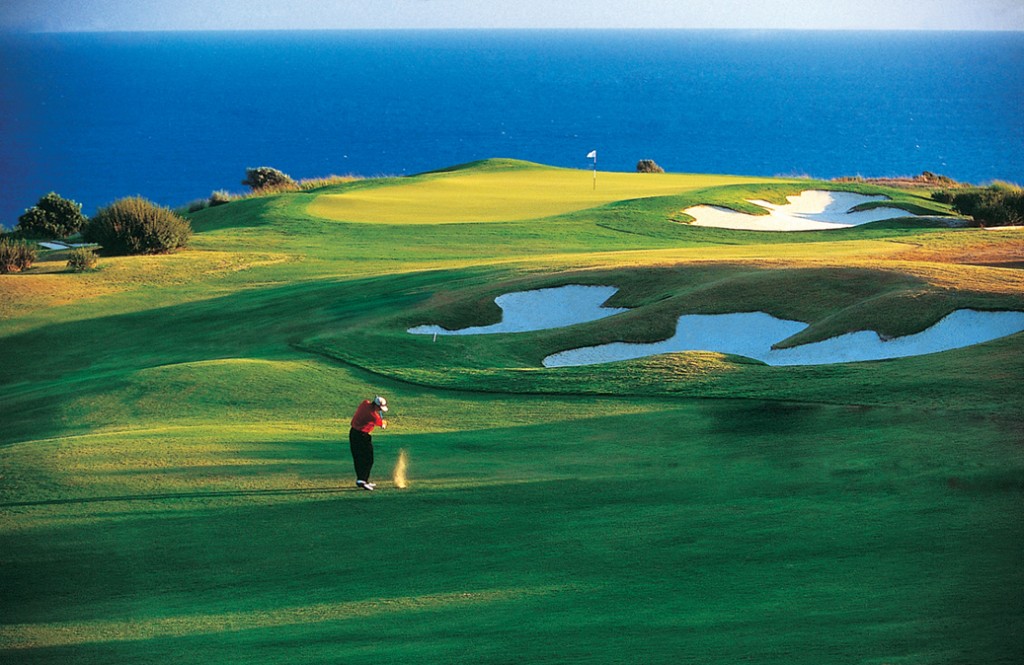 Beautifully presented the 18-hole championship standard golf course, par 71 with 6299 meters features one of the most spectacular par 3s in Europe,the 7th hole is the signature hole of the course. There are four sets of tees on every hole – two for men and two for women.   Wide open and generous fairways with a few well-sited bunkers and large greens make a generous target for approach shots. The greens are undulating and another challenge to negotiate.

The spectacular views over the Mediterranean provide a fantastic back drop to the native olive trees and rolling green fairways. The course is built on two plateaus separated by a dramatic ravine. The resort also has three-hole academy course, a double ended 350 meters practice range and 4 target greens with bunkers that will enhance your golf experience. Regardless of how many times you play the course, there is always a new challenge and a game of golf here is an exciting journey that begins with enthusiasm, and ends in immense satisfaction.