Herdade da Aroeira is located in a preserved area, 25km from the centre of Lisbon, Portugal. It is the largest housing and golf complex in the Greater Lisbon area. The estate covers 350 hectares, has thousands of pines and several lakes to go with a temperate microclimate.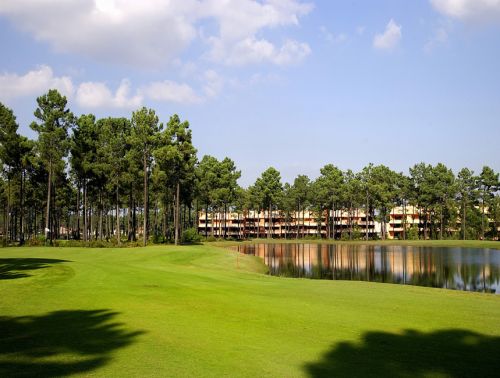 Cut through majestic pine trees and around stunning blue lakes, Aroeira has two championship golf courses that were designed by some of Europe's most renowned architects, and have played host to a number of prestigious professional events. The resort benefits from an amazing microclimate that allows golf to be played in the sunshine all year round.
Aroeira I
Designed by Frank Pennink, the Aroeira I course skillfully blends the needs of a championship golf course and the harmonious surroundings of natural landscape. The course runs through a pinewood sprinkled with wild flowers and many kinds of birds; it is a genuine nature park. As typical Par 72 the course provides a variety of game situations; this means players may use almost all their clubs.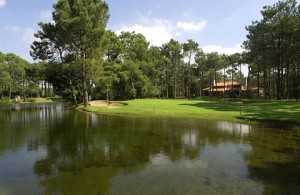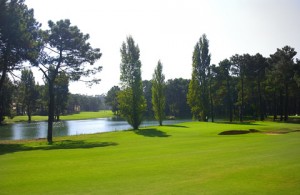 On the first round, hole number 8 stands out, with its Par 3 for 190 meters and a green with a remarkable inclination.  On the second round the highlight is hole number 11, a Par 4, which was redesigned by Robert Trent Jones Sr. From here the tee-off is a blind shot into a narrow fairway with trees on both sides. It is followed by a spectacular approach to a green closely protected by water and bunkers, which reminds one of hole number 11 at Augusta National, where the US Masters is played every year.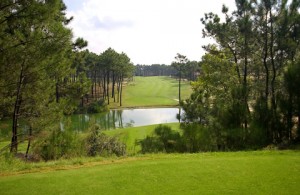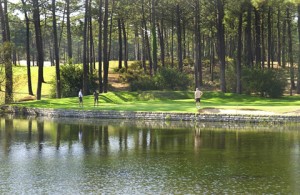 An English writer named this the "Wentworth of Lisbon", and went on to describe the similarities between Aroeira and the famous London club; Aroeira has been the venue of major competitions such as the Portuguese Open and the PGA European Tour. This is one of the best courses in Portugal and a definite 'must play'.
Aroeira II
Designed by the architect Donald Steel, with 18 long holes that contour 6 large lakes, Aroeira's second championship golf course was built to European Tour recommendation standards in order to host major international golf events. One of the course's characteristics is its 5 tees per hole, making it suitable for all levels of players.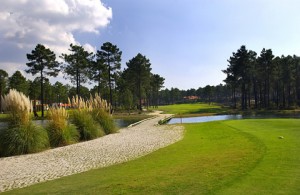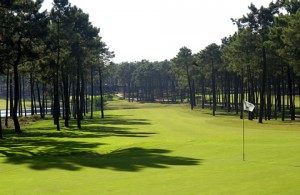 The course has a fairly different concept from Aroeira I, consisting of large fast greens, some of which are more than 700 m2 and are equipped with Penn A2 grass. Aroeira II is the first Portuguese golf course to use this type of grass on its greens, which can be cut to a height of only 2 mm. Despite its inviting nature of greens, the course becomes increasingly difficult as you move from hole number 1 to number 9 (stroke 1), as well as from number 10 to number 18 (stroke 2). There are bunkers on the fairways, some of them in the Scottish style of pot bunkers.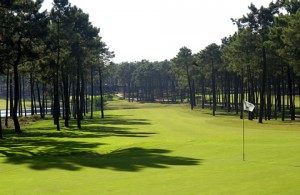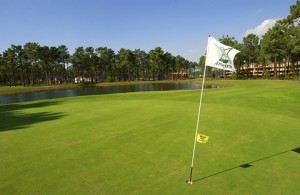 But the sand traps are not the only obstacle that have to be taken into account: because of the course's five large lakes, water is a fairly constant hazard, particularly at the last nine holes.
Mission Hills Golf Club has announced its recent recognition as the "World's Largest Golf...
At 7,484 yards, the Mazagan Gary Player Golf Course is Morocco's longest course. This...