Shared from GolfPunk
Forget the Olympics in Rio, Callaway are going for gold now! As of July 1st, the MD3 will be available in a luxurious gold nickel finish.
Crafted and shaped by Callaway's Master Wedge Designer, Roger Cleveland, the new MD3 Milled Wedges offer a choice of three different grinds and a Progressive Groove Optimisation system which employs three different groove patterns to increase spin as loft increases.
Also available in Satin Chrome and a Matte Black finish, the MD3 Wedges have been engineered with milled Mack Daddy grooves and laser micro grooves for the ultimate in control.
Roger Cleveland said: "By increasing each groove's wall angle and therefore the aggressiveness, as you move higher in loft we can now give players better control and the ability to stop the golf balls more efficiently."
"Typically, a player will create their most spin with around a 50° wedge and their spin will then drop off as they go higher in loft. However, thanks to Progressive Groove Optimisation, our MD3 Wedges generate greater spin as the loft increases, giving maximum control when and where the golfer needs it,"
What he really means to say is that these will spin like a good'un.
Three unique sole grinds are offered to match perfectly to swing styles and typical conditions a golfer may encounter, the gold nickel finish is only available in the S Grind:
Normal conditions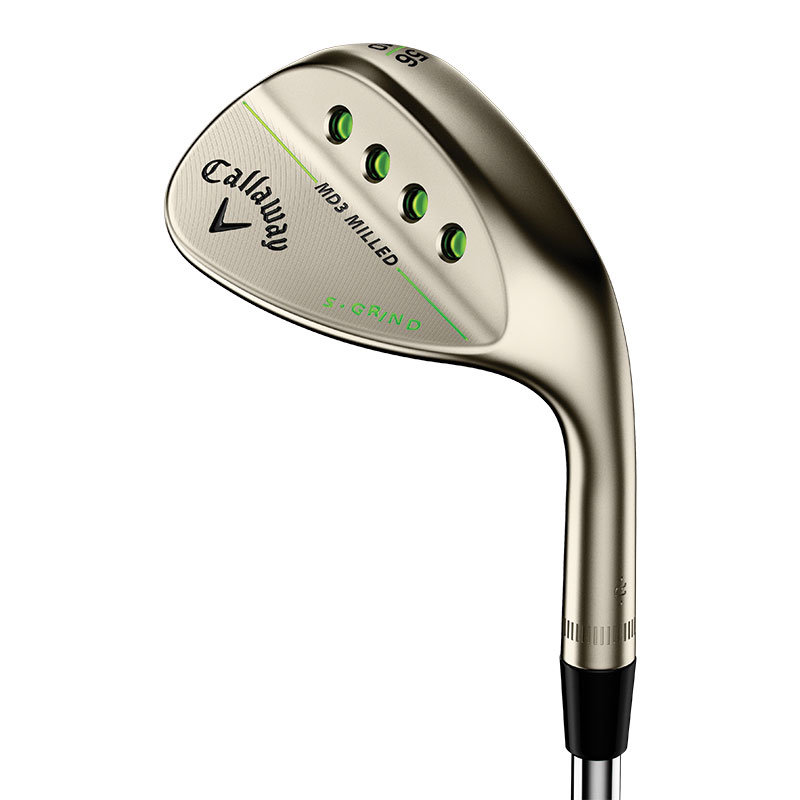 The S-Grind is our most versatile, all-purpose grind and shows its utility across a variety of conditions and swing types.
Soft conditions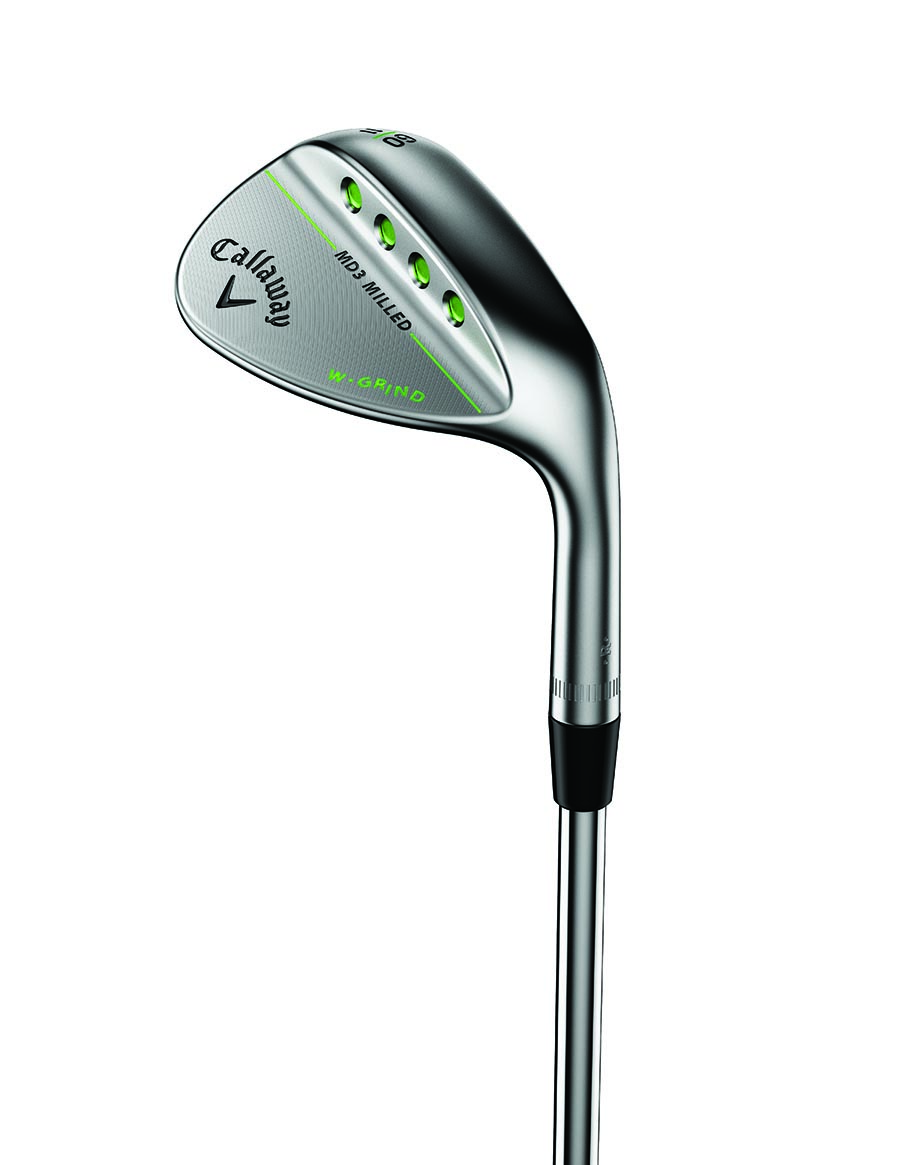 The W-Grind has a slightly wider sole and is perfect for the golfer playing in slightly softer conditions or who has the tendency to come in steep with their swing. Great out of the sand, the W-Grind suits a variety of swings from more steep to more sweep, creating a moderate divot pattern.
Firm conditions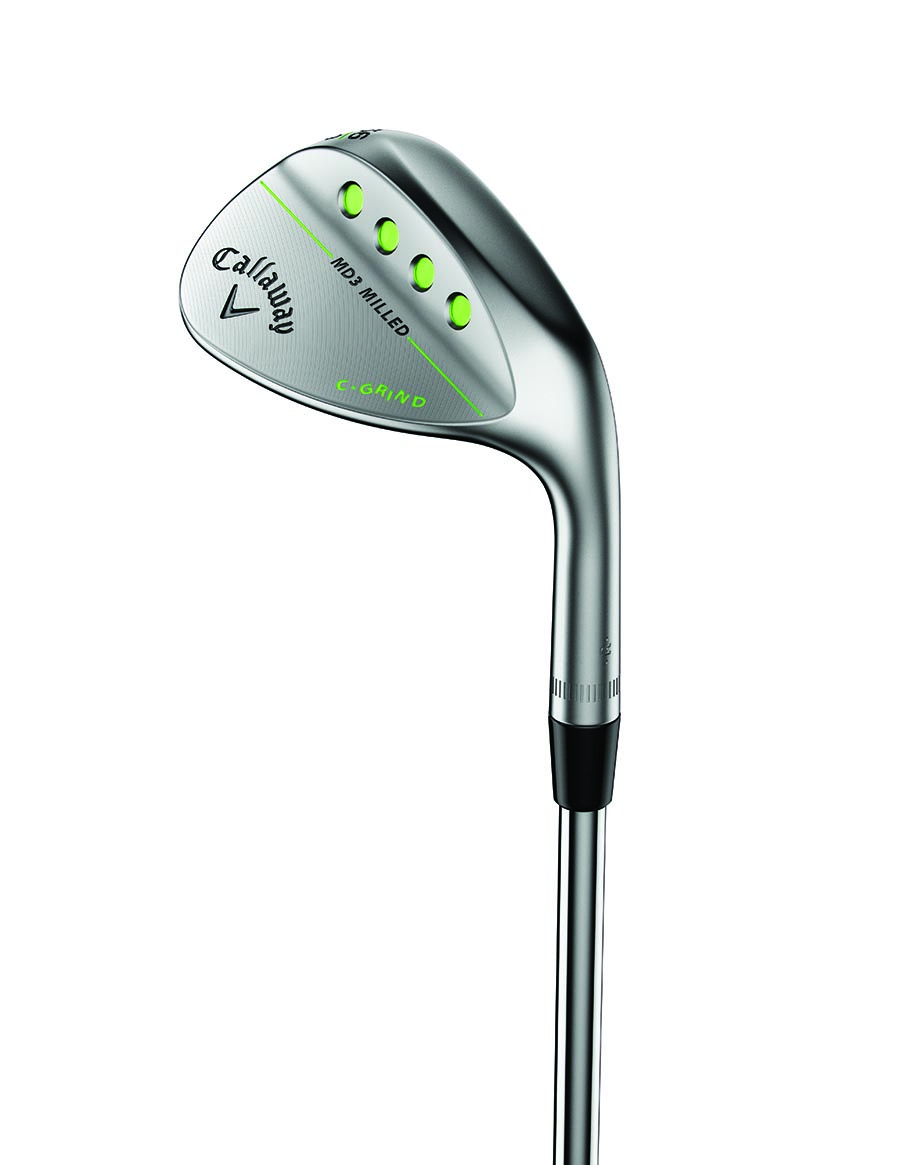 The C-Grind is designed for firmer conditions and versatility around the greens. The heel and toe relief of this grind allows for a number of shots, especially opening up the face and keeping the leading edge low.
The MD3 Gold Nickel Wedges will be available from July 1st and will cost £109
For more info check out www.callawaygolf.com
Check out the Callaway Apex Black irons…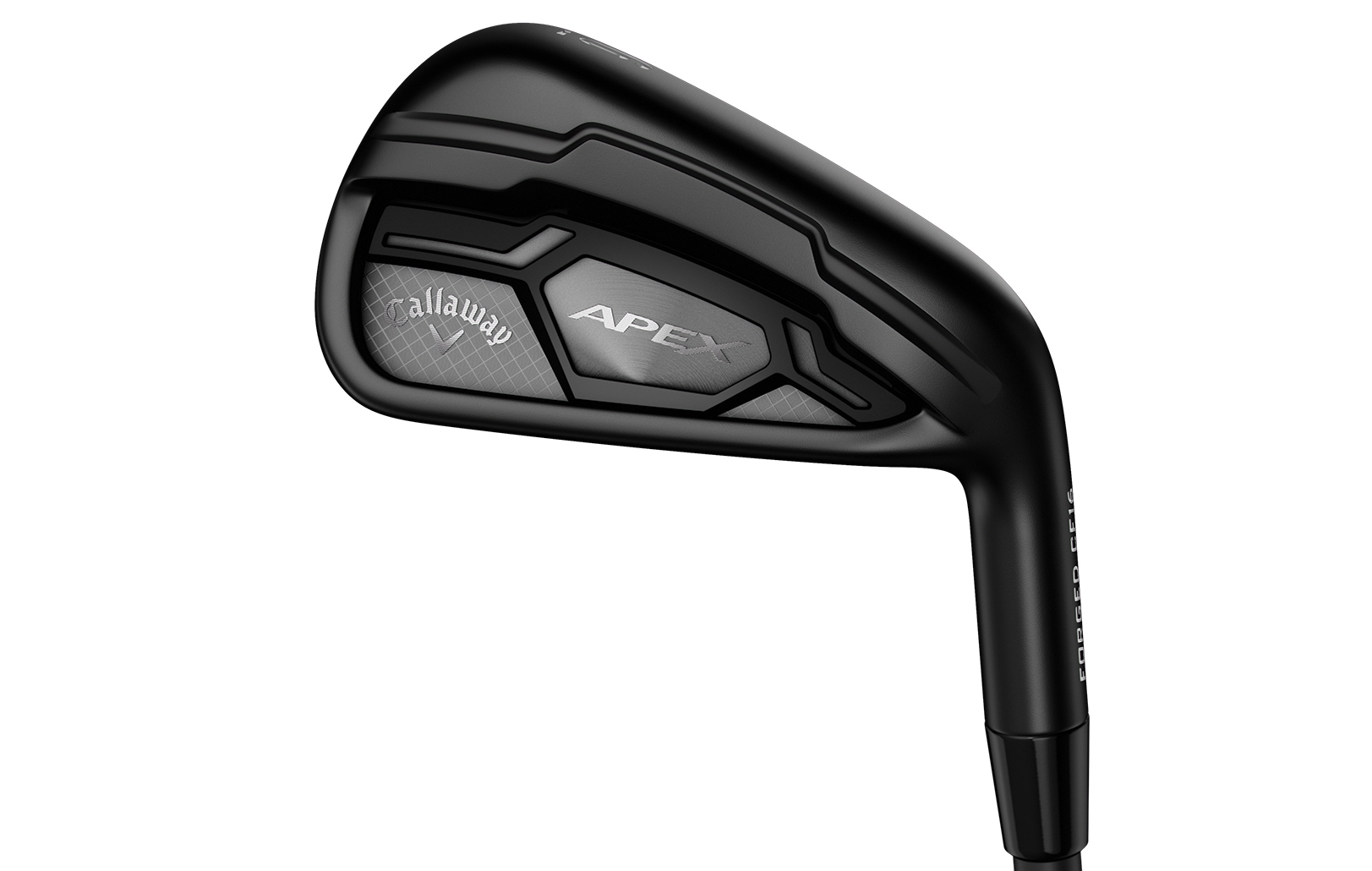 Cutting-edge technology delivering distance, performance & control Wilson Golf has invested heavily in its...
Three time Ryder Cup captain Bernard Gallacher has some tips (Shared from GolfPunk) Feeling...