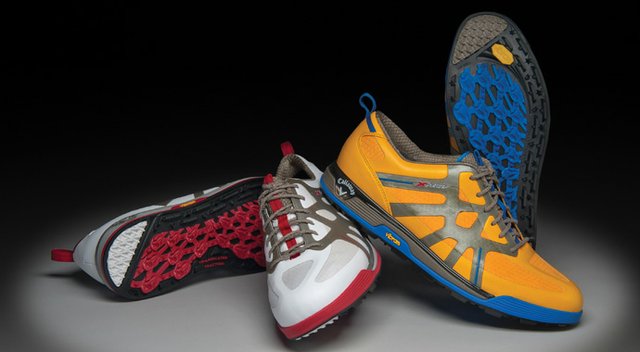 Callaway Footwear has announced its new X Cage-Vibe, which features a spikeless outsole co-developed with Vibram, and the X Cage-Pro with 11 Pins Pro Flex Performance Spikes.
According the Callaway, the X Cage-Vibe gives the player unparalleled traction in a spikeless golf shoe, while the X Cage-Pro delivers the most traction ever in a Callaway shoe.
"Our 2014 product line is a tribute to Callaway's long history as a leader in technological innovations that help golfers play better and make the game more enjoyable," said Callaway Footwear Vice President of Product Jake Pinger. "In the X Cage product, for example, we set out to make a golf shoe that is as important to your game as an iron, putter or driver."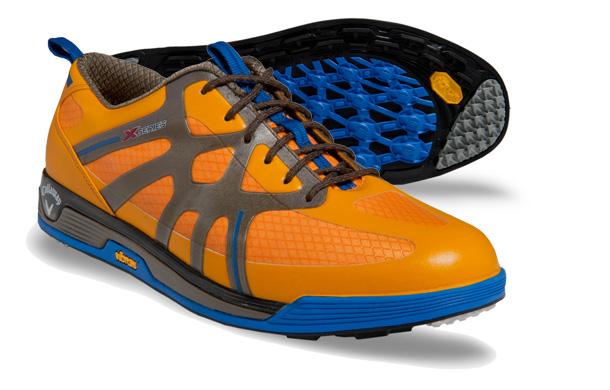 Both shoes feature a TPU stability wrap, which enables synchronized movement throughout the golf swing. Both outsoles incorporate Callaway's Triangulated Traction technology, designed to ensure the shoes minimum three points of contact with the ground throughout the golf swing.
The X Cage Vibe's spikeless outsole features Vibram's XSTrek performance rubber compound. The Vibe outsole together with Callaway's and Vibram's combined research for a players weight transfer during the golf swing.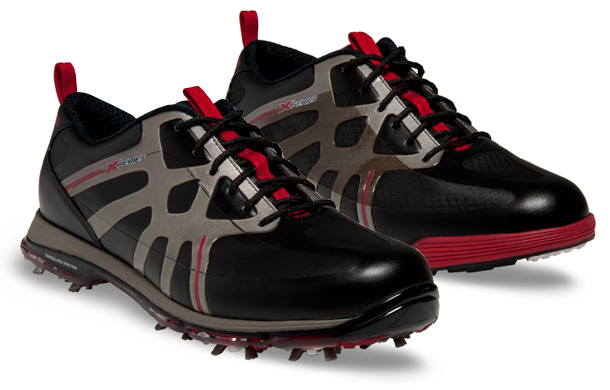 The explanation from Callaway: "There is a lateral traction element, or power wall, that stores energy as you load on your back foot on your backswing and then again on your front foot through your downswing. Triangulated traction elements ensure that three points of contact with the ground provide maximum traction on both feet as your weight transfers mid-swing."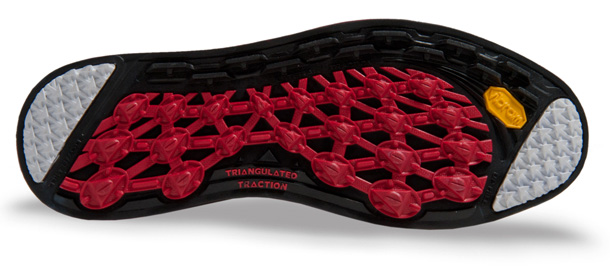 Both X Cage shoes feature Superfeet insoles. (source)
Meet John Richardson. A typical weekend golfer who enjoyed the game but couldn't break...
Tiger Woods has unveiled his latest venture, an iPhone, iPod and iPad2 application called...