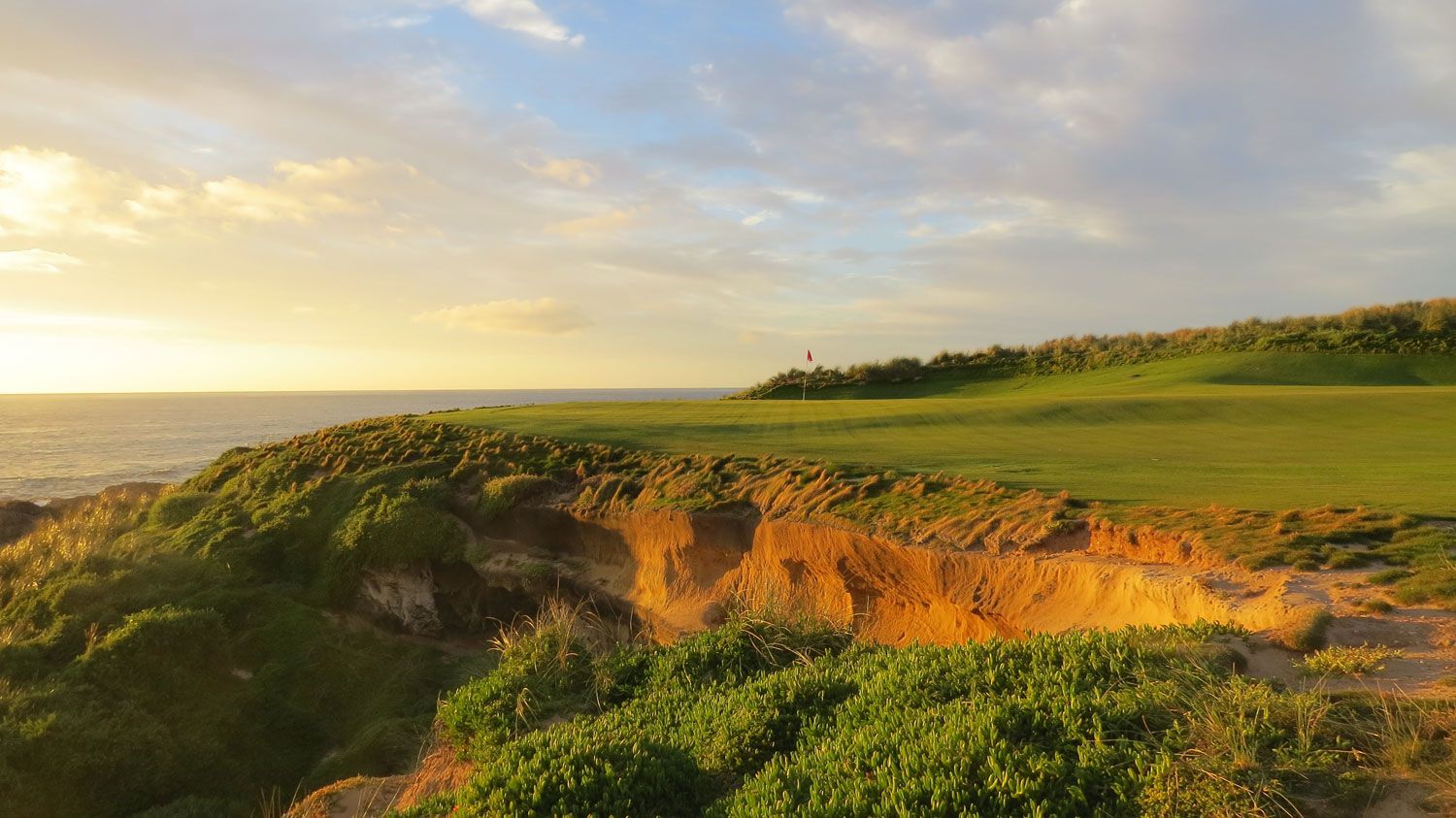 The iconic Cape Wickham Lighthouse was built in 1861, and at 48 meters high, is the tallest elevated lighthouse in the southern hemisphere. Over the past century and a half, she has guided numerous ships to safety. Nowadays, she serves as a fantastic tee shot alignment target, guiding numerous shots to safety on several holes as you play your way around the course.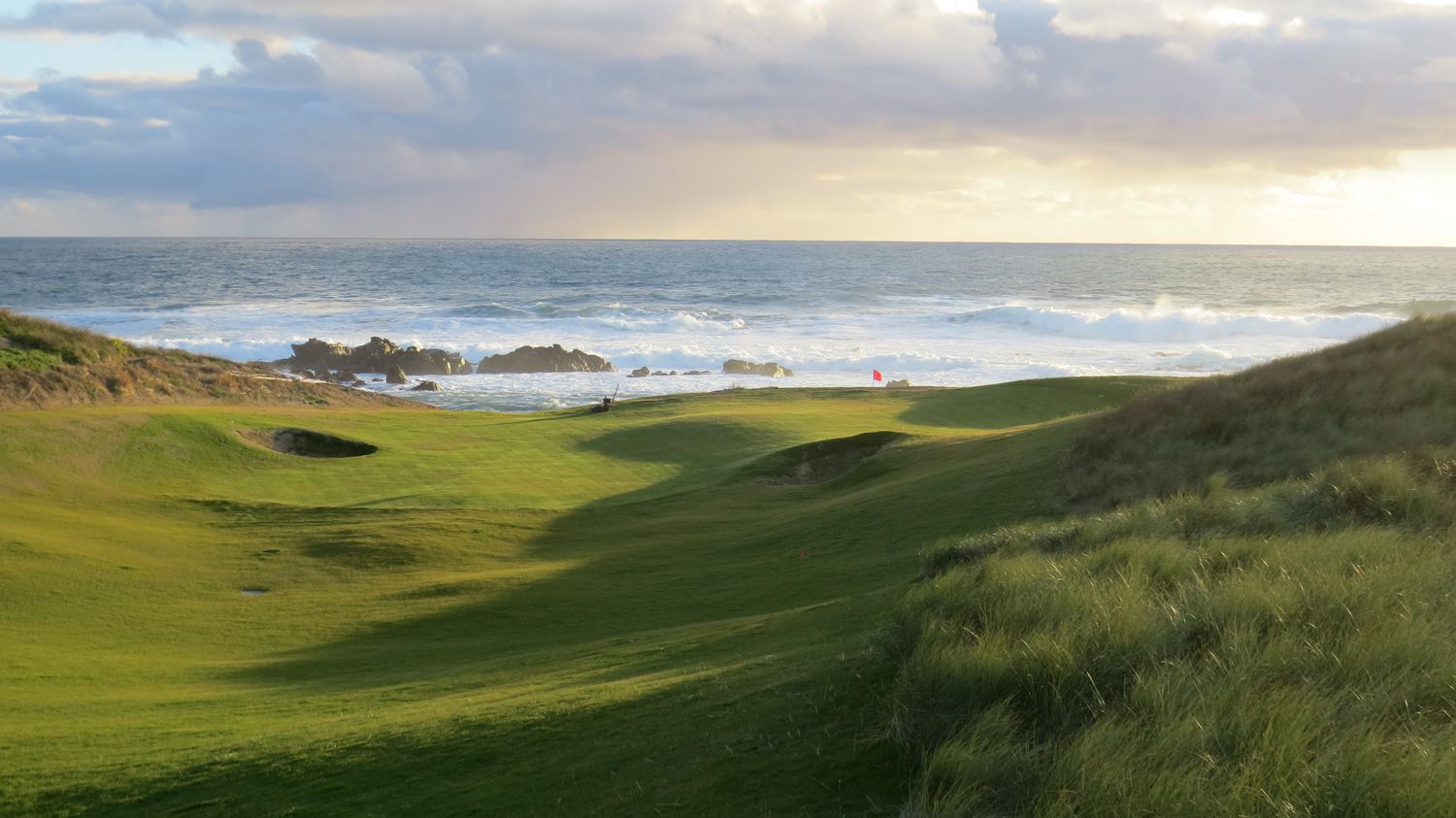 The topography of the land is dramatically undulating and interspersed with giant sand dunes, rugged ridges and rocks along the shoreline. The soil beneath is either sandy or sandy loam, occasional limestone outcrops create further features of interest.
The routing of the course takes you up high in the dunes with panoramic views as well as right down low along the rocky shoreline. Golfers enjoy ocean views from every hole on the course, with 8 holes that are adjacent (parallel) to Bass Strait (ocean), another 2 holes that have greens on the coastline, and 3 more holes that have tees beside the ocean.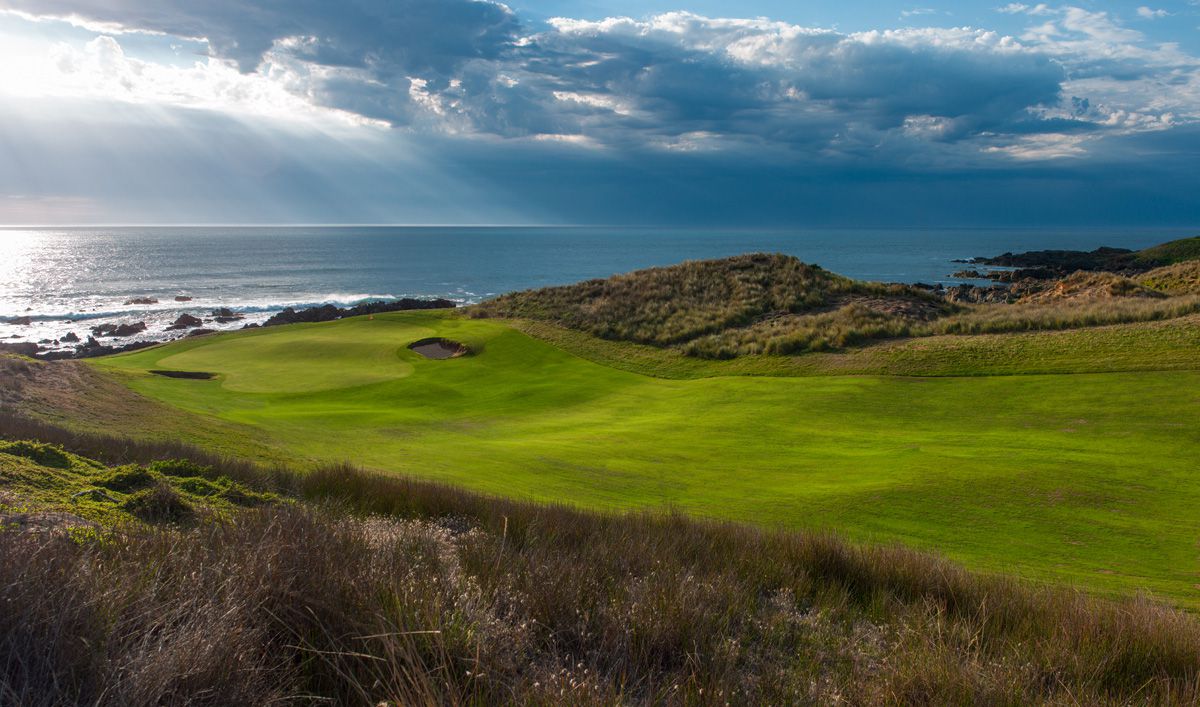 Cape Wickham Links is also home to an abundance of wildlife, such as short tailed shearwater mutton birds, copperhead and tiger snakes, wallabies and even wild turkeys. Keep an eye out for seals basking in the sun on the rocks beside the 2nd green, or whales breaching as they pass by Bass Strait.