Cascata is well suited for Bangkok bound golfers who are looking for a change of venue. Natural park-like surroundings and clean air ensures that a round here will be sure to take the stress away from the Bangkok city hustle and crowds. Designed by Thanawat Saprungruang the 27 hole golf course incorporates many open fairways, creating a Scottish links-style experience.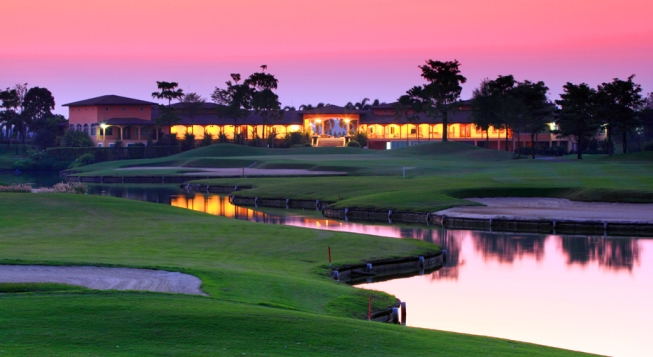 The A & B courses are dotted with trees yet to reach full maturity, although the general feel will always be open and expansive, with limited protection from the wind, which can certainly be a factor. The longer A-course introduces players to ever-present water hazards, opening with a short, tightly dog-legging par-4 and then a testing, water-protected par-3 (where an over-sized wine bottle further reinforces the course's European connections).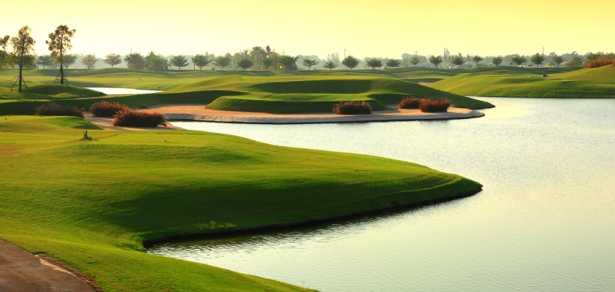 As golfers progress into this relatively flat and open terrain, the significant bunkering and abundance of water becomes less threatening, particularly as they become acclimatized to the good-width fairways and often impressively large and lightning fast greens.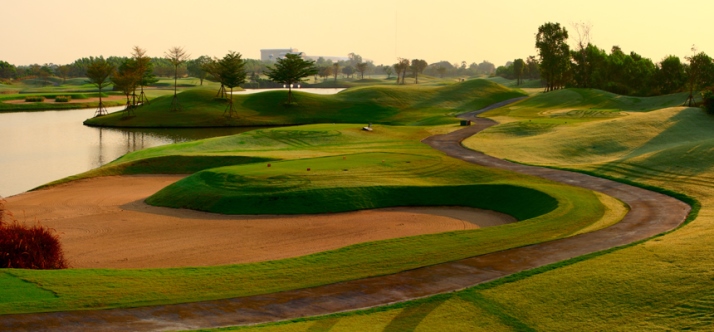 With the A-course conquered there are chances to relax a bit more on the slightly easier-going B-course. The A + C combination will probably host the bigger competitions in the future. This combination stretches to over 7400 yards from the tips and is guaranteed to test the best.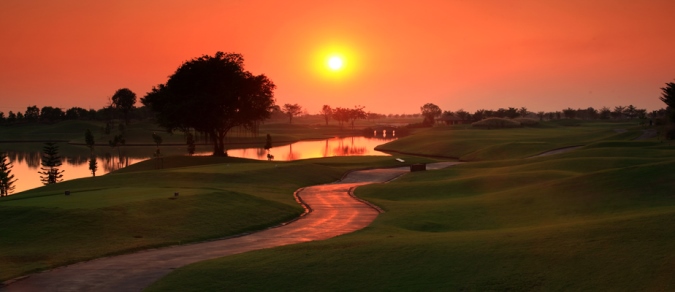 The Cascata clubhouse is Spanish style and adds even more fun to the overall experience. However, don't let the appearance fool you. The restaurant is 100% Thai as is the excellent food prepared by the local chef. Overall, Cascata is fun and fair to play on and is well suited for Bangkok bound golfers who are looking for an easy to play golf course in natural park-like surroundings with clean air.