Golf de Chiberta is a terrific old school layout in the south of France, designed for a fortunate membership by traditionalist Tom Simpson in 1927. With hints of both links and heathland, the course occupies a mix of rugged duneland and manicured parkland, with the holes consistently British, fun and original across all sectors. Simpson's pit-like bunkering, the rolling nature of his fairways and quirky green shapes have all been lovingly preserved by a grateful membership that would have had many opportunities to tone things down here over the years.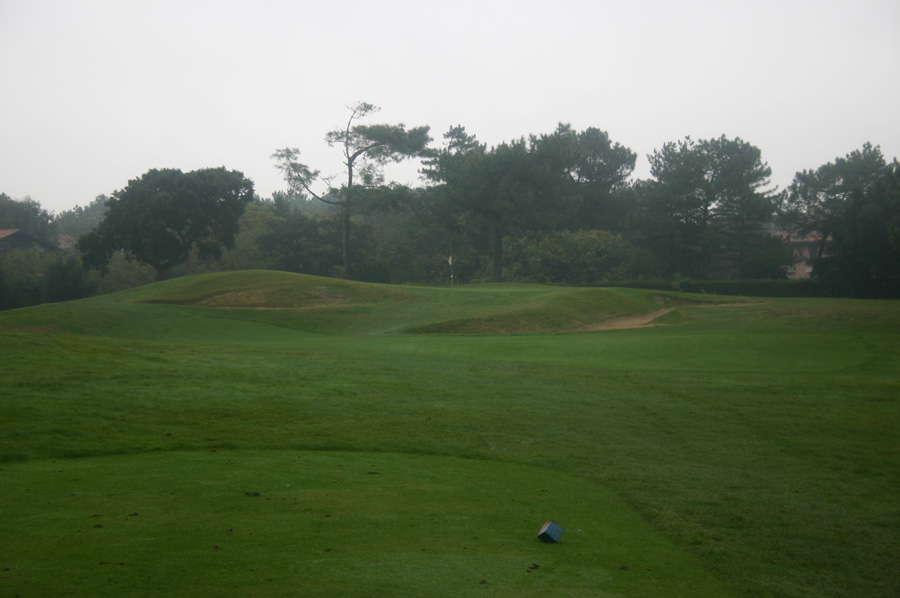 Chiberta gets off to a cracking start, the first a long two-shotter (named a par five) through a dune saddle and pine trees then down to a lovely green site. The 2nd is then a linksy hole that heads beyond a rise and across some minor ripples, the rest of the front nine unfolding in a wide clockwise loop with the back nine moving in the other direction and much more compact.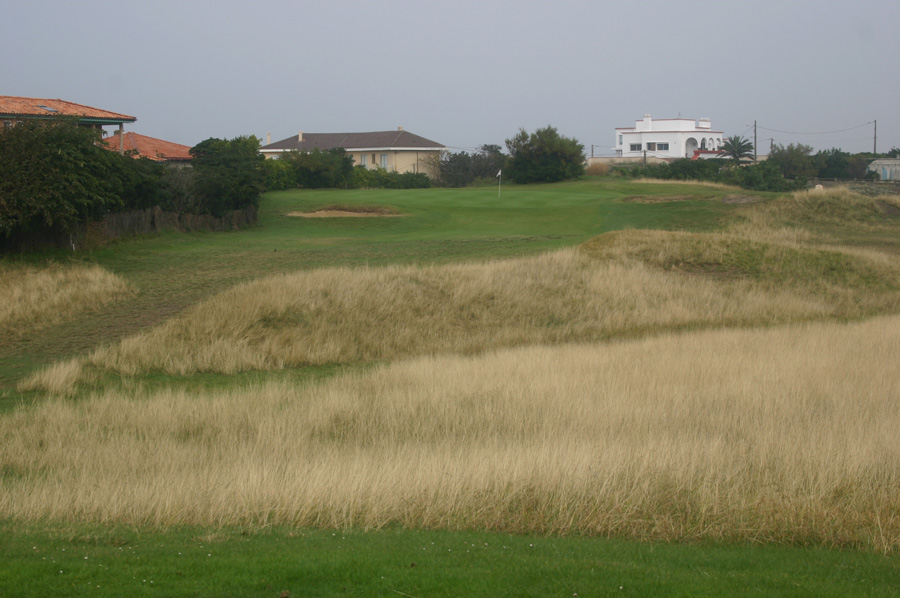 Front nine highlights include the 3rd and 4th holes, which head alongside the coastal dunes, and the par four 6th, turning inland and played through a dune valley. The 8th is an odd driving hole across a pine covered mound where you can essentially hit anywhere and leave a decent pitch into a nice green site. The 9th green is a big right-to-left target that is well bunkered and angled to punish those straying safely from the perilous left pin.
On the back nine the 10th is a lovely short four with wicked frontal traps and a steep slope off the bunkers, the 11th and 12th are both good dune holes while the 13th and 15th are gorgeous par threes through fescues and close to the sea. The 14th famously running along coastal dunes with stunning views from tee through green. The 18th is a super closer from the back tips especially, the drive heading over a small clump of pine and the fairway tumbling toward cross traps that help set a path through to the final putting surface.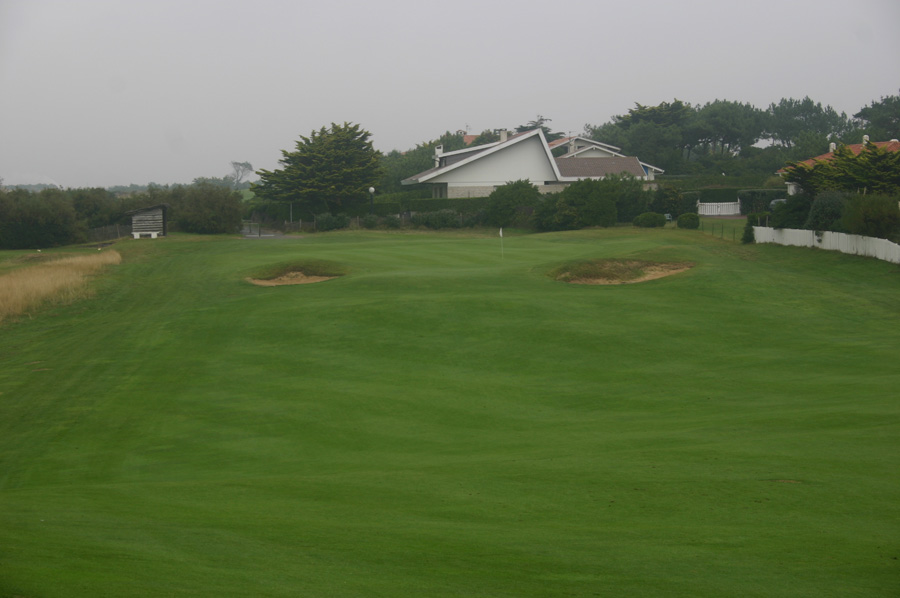 It can be difficult to judge this golf course as the inland and coastal areas differ so considerably and some of the better holes no longer present a great challenge to the better golfers. The back nine also has four short holes, though 17 is perhaps the only average one. The golf doesn't reach the same heights as cousins in Britain, but it's consistent from start to finish and there aren't many weak holes here. The best one can say of Chiberta is that the course is unconventional, refreshing, charming and best of all, well preserved. It won't be to everyone's taste, but we recommend for all fans of golden-age design. (source)