Shared from – Chapeau Noir Blog – Trends in Golf Apparel.
There's nothing like a bit of online bespoke fun to spur CNG on to new heights — or in this case, a new post. A self-confessed golf shoe addict, CNG was keen to customize the Contour Casual, which has just been added to MyJoys.ca.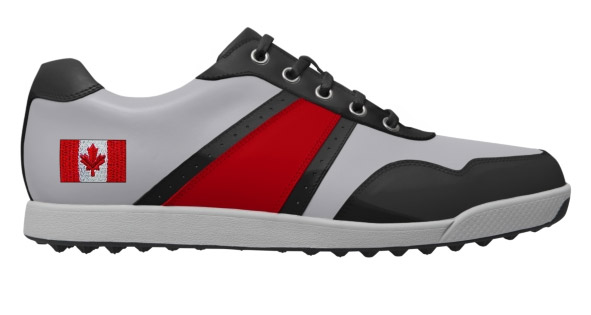 The Contour Casual is now the number one selling spikeless golf shoe on the market, according to the most recent Golf Datatech survey for April, pointing both to FootJoy's market footprint, and to the popularity of the Contour Casual's comfort and design among consumers.
So it only makes sense that the Contour Casual is now part of FootJoy's MyJoys program in Canada, giving you the opportunity to customize this ultra-popular shoe in any of more than 1.6 million possible combinations.
"These shoes are an ideal option for the golfer who enjoys the convenience of wearing the same shoes from the golf course to the grill room but still demands the premium materials, comfort, style and fit that FootJoy is known for," said Mike Foley, Director of Marketing, Footwear. "With the addition to the MyJoys program, you now have the additional versatility to make them truly unique."
MyJoys.ca allows you to specify colors for the shoe's base, saddle, saddle accents, along with the toe, tongue, heel, and lace. CNG combined a patriotic approach with an homage to Ottawa's sports teams to come up with his design.
What look will you create?
In MyGolfSpy 'Most Wanted Players Iron Test 2018' (shared from GulfPunk)
Shared from Trendy Golf Magazine J.Lindeberg bridges the gap between fashion and function perfectly...