Desert Springs the first true Arizona style desert golf course in Europe. The fairways have been generously sized but there are plenty of strategically-positioned bunkers to be wary of on this challenging course.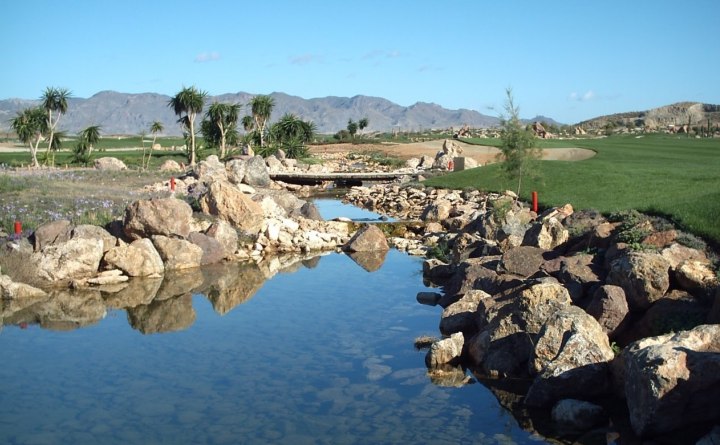 If you stray from the fairway you could end up in some rather nasty rough, which contains some interesting cacti and other desert plants. It is advisable to be conservative and stay on the fairways otherwise you could easily run up a high score. Club selection is important and it is wise to think ahead.

All the holes on the Indiana course have been given individual names. One of the most interesting is the 7th, called Tequila, which has a dogleg to the right.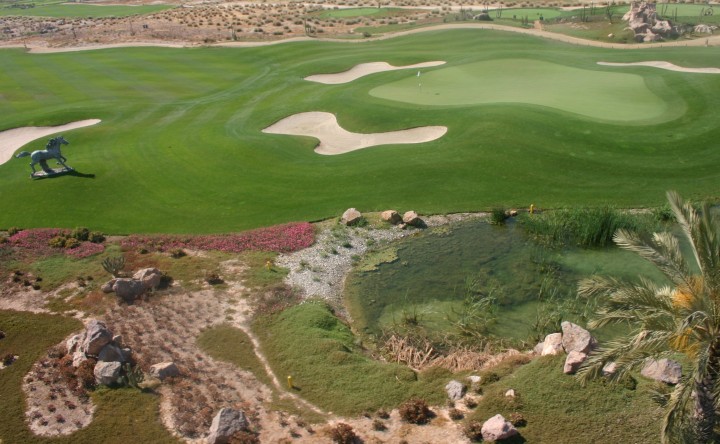 The second shot is tough as you have to aim for a small target across the stream. The superb 12th (par 3) is named Chiquita. From the tee the front bunker looks like it is greenside. Looks can be deceptive though, because the bunker is further from the green than you would think. The 15th is the Abyss, which is a good test of your accuracy. There are several bunkers on the right of the fairway and the tough green is well-protected by a lake.