The 6,298-yard parkland course at Duns Golf Club in Scottish Borders is a simple yet elegant course suitable for high and low handicap golfers. With the addition of the second nine holes, introduced 15 years ago, the Duns now has a pleasant layout that most golfers will enjoy.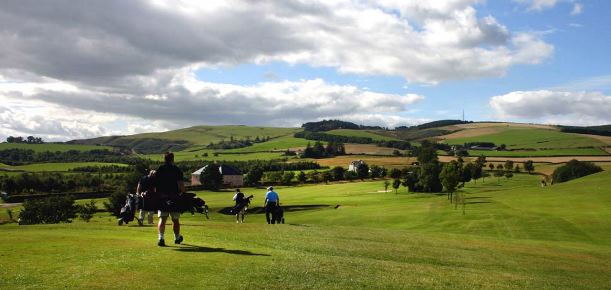 It's a picturesque course, featuring sand traps, water hazards and now beautiful well-established tree surrounds, and most notable is the scenic 17th. Visitors receive a warm welcome in the clubhouse, with good service and excellent value food and drink.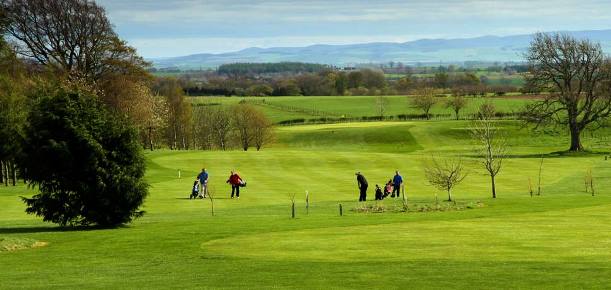 The landscape on either side of the border between Scotland and England is universally acclaimed for its scenic splendour. Even in the face of such competition, there are spots of outstanding beauty, and one of those is the area surrounding the course at Duns Golf Club. The views of the surrounding countryside, in particular the panorama from the top of the course (the 13th hole), are really special. It is no exaggeration to describe the vista as breathtaking and stunning.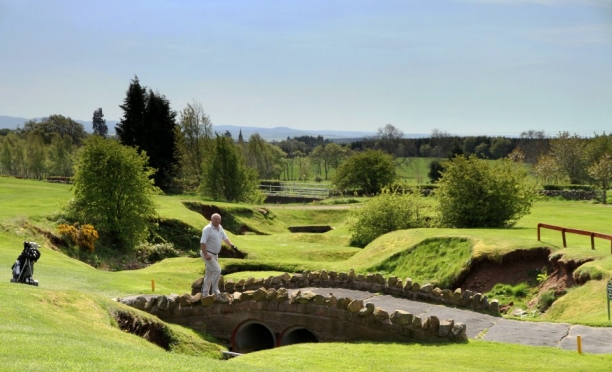 We are also very lucky to have a real "beauty" of a golf course, not just in terms of appearance, but also in terms of playing quality and condition. Duns Golf Club was founded in 1894. The Club moved to its current location at the Hardens in 1921 where a 9 hole course was laid out by A.H.Scott, the professional from Elie who was also Royal Clubmaker to King George V. The course was extended to 18 holes in 1997.