The Gardagolf Country Club is an Italian golf course located in Soiano del Lago, close to the Lake Garda in the Province of Brescia. The first 18 holes (Red and White Course) designed by Cotton, Pennick, Steel & Partners were inaugurated on the 28th of June 1986, while the Yellow Course was added in 1990.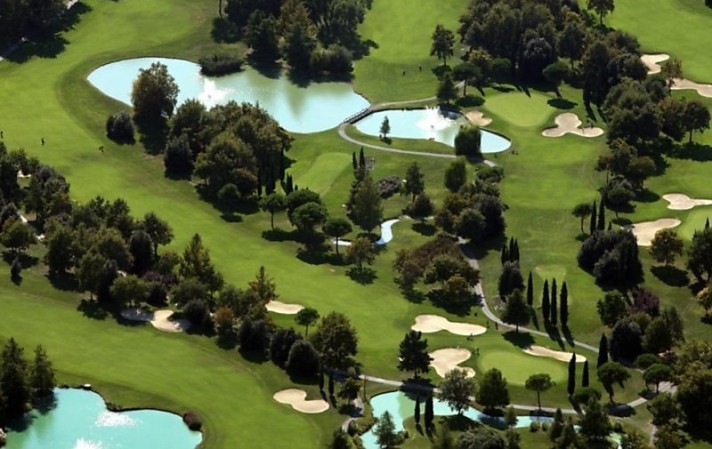 This wonderfully undulating and excellently maintained layout will test your full range of shot-making, while rewarding you with some of the best views offered from any golf course in Lombardy. To the east is Lake Garda, away to the north, the Alps. Many of the area's historic attractions fill the foreground; not least the very impressive 10th century Soiano Castle and the renowned Rocca di Manerba.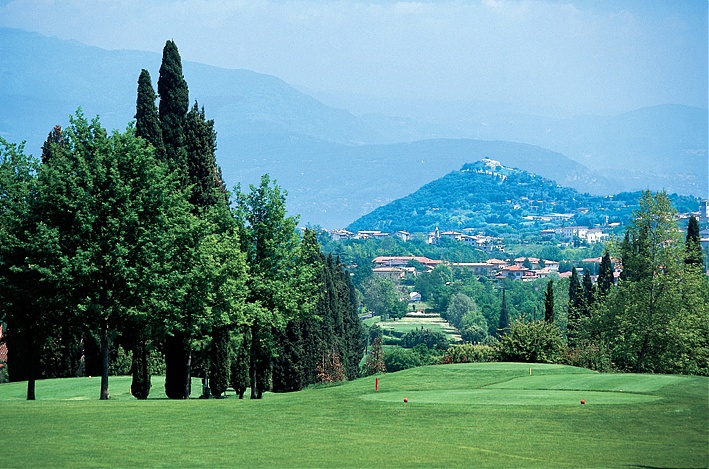 The undulations and elevation changes of the Valtenesi hills are all too obvious as the course effortlessly meanders up and down gentle slopes, passing through areas of mature woodland and at other times through more open stretches. Holes like the plunging downhill par-3 2nd, with plenty of water to cross in front of the green are exquisite examples of timeless golf course design. The Rosso and Bianco nines are the most challenging, but all 27 holes are blessed with immaculate greens, and often lined by cypresses, olive groves, centenarian oaks and maritime pines.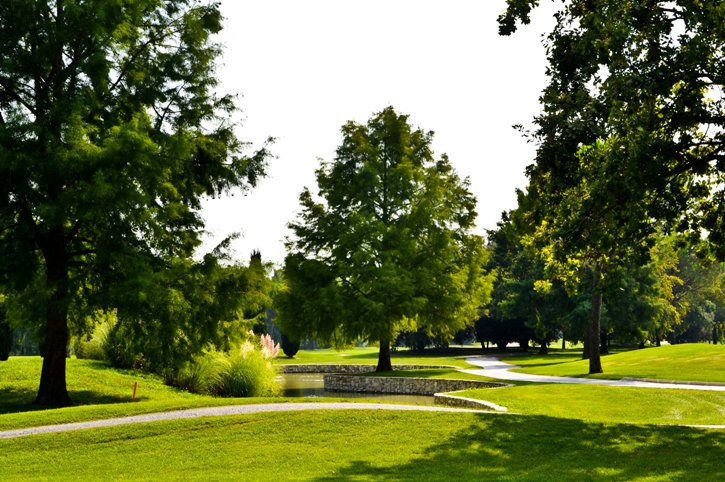 The club hosted the several tournaments; the 1997 Italian Open will be remembered for the final head to head between Bernhard Langer and José María Olazábal: they arrived even at the uphill 18th hole when the Spaniard hooked the driver, hit the big tree on the left and ended up losing the tournament. Since then, that tree is referred to by many members as the Olazábal Tree. Langer closed the tournament with a final 64 which is currently the course record. The 2003 Italian Open marked the last appearance in the competition for Seve Ballesteros.
There is a golf school, with three 'master professionals'. There are both covered and uncovered driving range, and video/computer technology to assess your swing and help you make adjustments to improve it. In addition there are two putting greens, one of which  is illuminated, a pitching green and a practice bunker.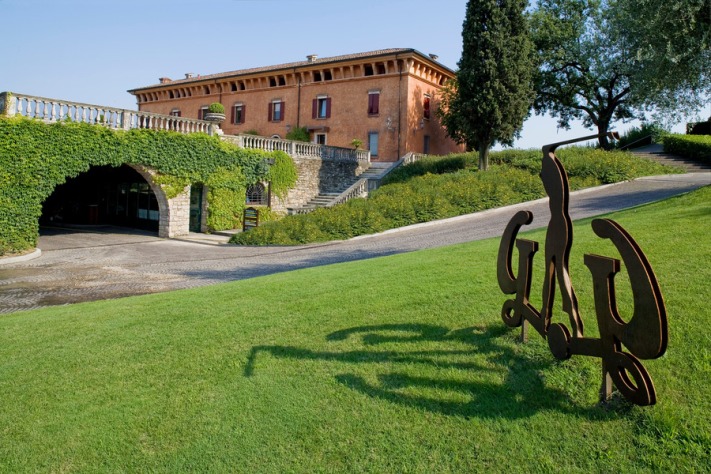 The Clubhouse is the very centre of social life at the Country Club, which offers its members and guests a very comfortable and relaxing environment, two restaurants, a guesthouse, an elegant lounge with fireplace which invites you to spend pleasant evenings after a full day golfing and a bar which faces a wide panoramic terrace offering a breathtaking lake view.