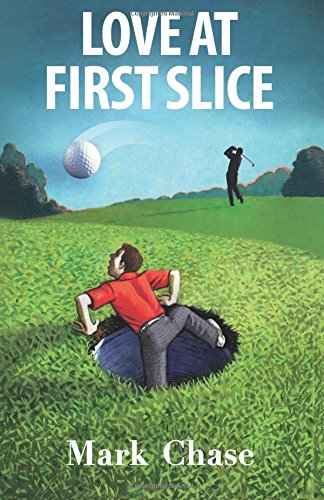 For club golfers: a golf book with a sense of humor. Are you obsessed with your handicap? Phil Hunter is. But that won't stop him being ejected from his beloved golf club unless he improves soon. During a key competition the sports journalist tragically causes the death of his boss, Sir Laurence Burnham. Tortured by guilt, Phil is forced to confront his demons.
He embarks on a journey of self improvement to become the best golfer he can be and win the forgiveness of Burnham's beautiful widow, Caroline. But all is not as it seems at the exclusive club and Phil becomes trapped in a web of deceit and blackmail at the hands of his tormentor, embittered former detective Ted Moss.
As Hunter becomes the hunted, he must find a way to overcome the dark forces threatening to destroy him and his club. Can he make the recovery shot of his life or will he end up in the rough?
This is a humorous look at golf from the eyes of an amateur desperate to escape the lows of mediocre golf and a constantly ruined card. Set against the backdrop of an English golf club it explores the vital issues of a club golfer; handicaps, gadgets, club life. As the story unfolds it asks how can a man fall back in love with a game that's led him to rock bottom.
Can positive thinking really help him improve or must he rely on hope alone?
Publication date: September 23, 2015 (source)
About the Author

Mark Chase works in London and is an obsessive golfer at the weekend, or any day of the week if he can escape the day job. Love at First Slice is his debut novel. Golf is his meditation although he hasn't yet reached his Zen and has wanted to reach for the circular saw far too often. After a particularly frustrating round he began to wonder why he, and millions like him, keeps coming back for more. The fact he will never wear a green jacket except in his dreams still doesn't dampen his hope that he will improve, perhaps even reaching a single figure handicap if he lives long enough. Love at First Slice explores many of the themes golfers will recognise: hope, the will to improve, suffering. Then there's the joy of hitting that great golf shot. But when all else fails there's always beer and salties and the laughs you share with friends. Mark lives in Surrey with his wife and tries to play as much golf as possible.
David Leadbetter's first book in a decade helps golfers around the world finally reach...
Jack Grout was my unconditional friend for nearly four decades, serving as both my...