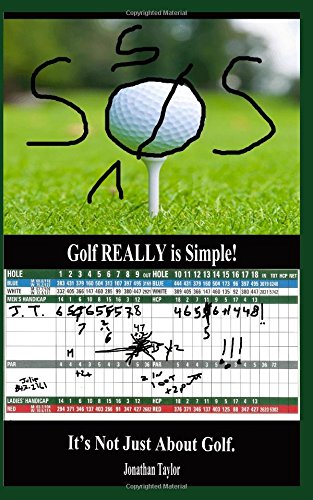 The Augusta Masters are playing this week. You'll watch differently after reading this book. You'll play different after this book. You'll notice three things every golfer on the course will do, or not do, that will determine where they end up on the list. High handicap to pro. The better you get the more you will have these three major things you're about to put into your game. Every Pro golfer does it….not all realize it….or do they? You're going to learn three things that aren't discussed hardly at all, but even the masters of the Augusta Masters do these three things. They'll struggle through the things in the book and come to success by using these to make every shot they got through work….or not work.
Want to know how to not slice ever again? Want to hit longer than you ever have and control every shot you make from now on?? Boy so would I. I mean with all this new technology every month, and all the articles the golfing world tells us works since TV and Google started, we should be pairing with Mickelson, Sergio, McIlroy right? The only provable statistic we have in golf, or life, is: we'll hit a bad shot again.
The obvious idea is to hit less of them and learn the lessons that got you there and forgive yourself and move on to the next round or shot. The fundamentals, the science invested in golf, the new wedge or putter, the professionals all have these three things in common. It's not words you've ever heard before….just not in the golf world. It's not whimsical ideas or cliche fluff. I've taught these successfully and most professional players on tour have put these core functions in front of their swing and through a tournament. You don't need to be a pro, you just need to be human. The swing you're looking for, the ones McIlroy, Woods, Sergio, Johnson all independently work for them, are going to be found for you.
You'll learn something you won't find in paid lessons, but you'll need them before any lesson. Golf has a lot to do with life, business, being a parent and being a spouse. Making it through a round is challenging enough. Making it through life has similar challenges. You'll find answers in here to help you make better shots in life…not just golf. Come laugh, get serious and get started.
Publication date: April 3, 2018 (source)
A very fun Barclays spot featuring Phil Mickleson. embedded by Embedded Video
This lavishly illustrated volume spotlights 55 of the most stunning golf courses across the...