Walk with the legends as they recount their greatest game.
No matter how good a player you are, the difficult game that is golf can often be summed up as a good walk spoiled. But for every duffer and hacker who has picked up the sticks, there is always one round that stands out from the rest. It's the game in which drives were straight and long, chips were soft and accurate, and putts always found the hole.
This is why golfers endure the long walk; for the round they will never forget.
Compiled by golf's best interviewer, Matt Adams, The Golf Round I'll Never Forget presents 50 such rounds from some of golf's best and brightest stars.
Readers will march the final round at Cherry Hills with Arnold Palmer as he outlasts Ben Hogan and fends off Jack Nicklaus for a remarkable comeback victory that would stand as his only U.S. Open win. Similarly, readers will revel in the 46-year-old Nicklaus' come-from-behind victory at the 1986 Masters. And, of course, there is the Tiger Slam — the unforgettable rounds that encompassed the never-before-achieved feat of winning all four majors in succession.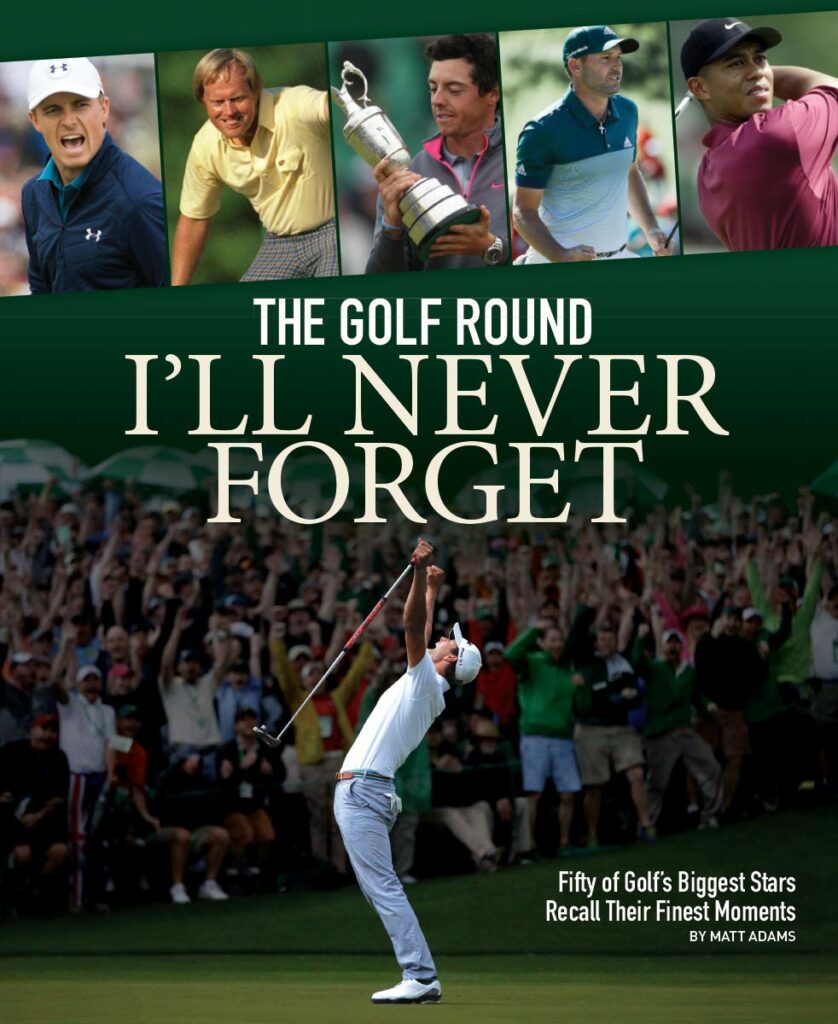 Standing alongside these gems from history's three greatest golfers are other rounds that will never be forgotten:Billy Casper (1966 US Open)Sergio Garcia (2017 Masters)Zach Johnson (2007 Masters)Tom Kite (1992 US Open)Gary Player (1978 Masters)Gene Sarazen (1935 Masters)Craig Stadler (1982 Masters)Jordan Spieth (2017 Open)Tom Watson (1977 Open)and many more.
Presented with photographs and scorecards for each round, Matt Adams' expert prose and the illuminating quotes he elicits from his subjects makes the The Golf Round I'll Never Forget the perfect book for every duffer and accomplished golfer.
Publication date: October 1, 2019
About the Author

Matt Adams is a Golf Channel personality, a New York Times best-selling author and the host of the most listened-to live daily golf talk show in the world, "the Fairways of Life Show with Matt Adams" available on every major audio platform including FairwaysofLife.com, iHeart Radio, TuneIn Radio, iTunes and Spotify.