'The most eccentric golf book ever' Sports and Leisure Magazine Golf's Strangest Rounds is an absorbing collection of bizarre tales from the lengthy annals of the sport's history. There are stories of tragedy, eccentricity, tactical slipups and ones that defy categorization altogether – meet 'Mysterious Montague', for example, one of the world's best golfers but a man who refused ever to compete in a tournament.
You'll find plenty of golfing greats here – Gene Sarazen, Chip Beck, Greg Norman, Nick Faldo – all of whom have played their parts in irrational finishes, record rounds and famous freak shots. The tales within these pages are bizarre, fascinating, hilarious and, most importantly, true. Fully revised, redesigned and updated, this book is the perfect gift for any golf fanatic. (source)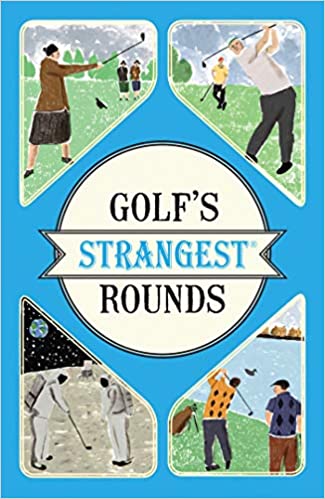 Play Golf Forever is a practical guide to slowing down the gradual decline in...
The works in Incredible Golf Stories cover the full trajectory of one's career—from discovering...