Despite their smooth swings and perfect putting strokes, even good players succumb to pressure. The greats have something else. Something you can't see or measure.
Something that isn't found in books, magazines or YouTube videos. The good news is – you have it too.
But only if you know where to find it.
We all know the symptoms of the misunderstanding.
Snakes in your stomach standing on the first tee
Self-sabotaging on the last few holes of a good round.
Sleepless nights before playing with people you don't know
Playing well in practice but choking in competitions.
The choice is yours. Go with the herd or try a new approach?
Continue trying to mitigate the effects?
Or do you want to understand and deal with the root cause?
This book is not a quick fix or a coping strategy.
It is a manifesto for a new way of playing. And for living your life.

"This book is outstanding… and NOT just for golfers. I learned a great deal about the way my mind works. It's applicable to all sports and performance and actually my whole life."
James. Avid golfer and reviewer.
"Your game and your life can't help but be enhanced by reading this book."
Dr Karl Morris – Performance Coach to Six Major Champions and over 100 Tour Professionals.
"Mentally, golf might just be the hardest sport of all.
When I was playing football, even if I was having a poor game I could dig in, run harder, make more tackles, use grit and willpower to raise my spirits and get the job done.
Golf isn't like that. The harder you try, the worse it gets.
The ideas in this book will help you understand how your mind works. How to get out of your own way. How to take the pressure off yourself.
And those are useful things to know. Not just on the field of play, but in the rest of your life as well." (source)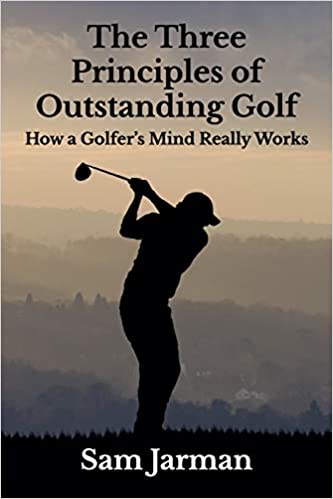 The 1995 Open Champion and legendary wild man of golf recalls the best and...