…Gleneagles, Golf and the Ryder Cup)
.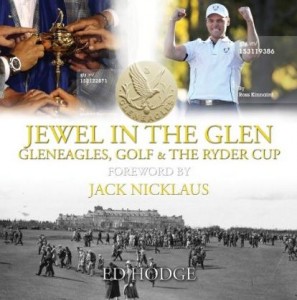 The Ryder Cup is coming home; the 40th staging of golf 's show-piece event is returning to Gleneagles, Scotland.
Tracing the history of the Ryder Cup back to that infamous first encounter at Gleneagles in 1921, this book intertwines the histories of the coveted prize and of the game of golf at this renowned venue.
Through a series of in-depth interviews, an array of national and international celebrities reveal what the Ryder Cup and Gleneagles mean to them while examining the impact that the tournament will have on the local community and the wider Scottish society, culture, and economy.
With a hole-by-hole guide to the course by Ryder Cup legend Colin Montgomery, this volume paints a unique portrait of Scottish golf.
Author: Ed Hodges
Publication Date: June 1, 2013 (
source
)
Spalding Cruise Ship Hill Holliday Commercial Spot. embedded by Embedded Video
It's not about changing your swing—it's about changing your mind: Two legendary coaches give...