What makes a Smartphone different from the common mobile phone; it's their ability to run applications (a.k.a. Apps). Apps are clever programs that enable you to do an amazing range of things on your Smartphone. There are hundreds of thousands of apps to choose from, for almost any use and on almost any subject, and the golf world it is not an exception. The problem sometimes is to find apps that are intuitive, efficient and secure especially when you are dealing with on-line payments.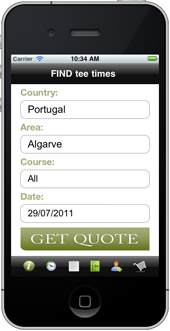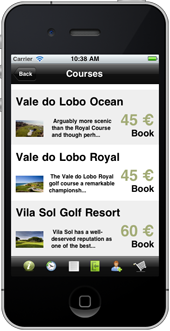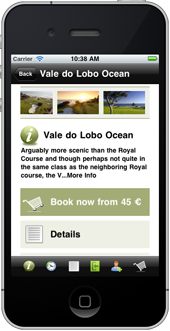 Just Tee Times.com just launched their mobile application for your iPhone or Android Smartphone, this free download app is available on the iTunes store and Android Market. This application enables you to quickly access golf rates and book golf green fees in Portugal and Spain over your Smartphone, you also have access to course details, location and nearby courses. We really appreciated the inclusion of small videos of the golf courses, although they are not available in all the courses (about 70% of them have a video), but we believe that has more to do with the way that the golf courses promote themselves than on the operator side .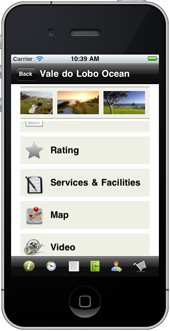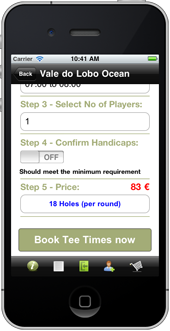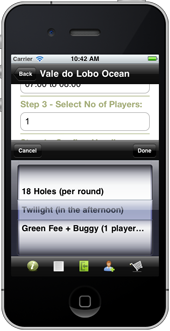 We found the app user friendly and the response in confirming tee times quite good (they send us the reserved times in about 15 minutes), the on-line payment is approved by Verisign & Mastercard Secure Code. Golf vouchers are send to your phone to be shown at the golf course reception, if they require you a copy of it all you have to do is to tap the "send email" button and they will immediately receive the vouchers on their email box.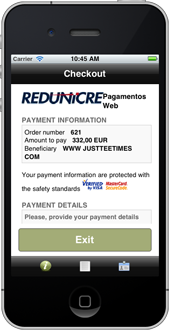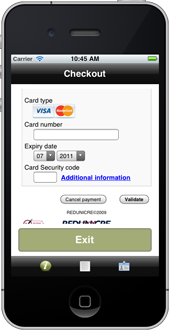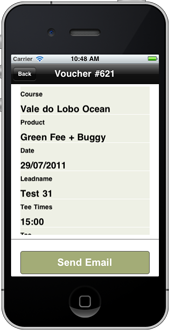 What we like:
The intuitiveness of the application.
The courses presentation.
The embedded videos.
What we do not like:
Such a good application deserves a bigger coverage of golf destinations.
Debit cards should be accepted.