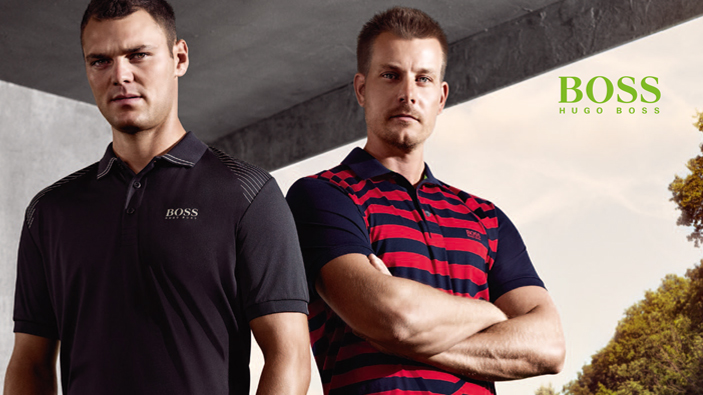 Shared from Trendy Golf Magazine
Fast becoming one of the most popular brands in the world of golf fashion, Hugo Boss have delivered once again this season.
As the new collection begins to arrive at TrendyGolf, we take a look at some of our favourite pieces from their latest offering. Successfully bridging the gap between fashion and function, Boss Green represents golf and lifestyle.
Following on from the slight changes made to the pro collection, this season the logo remains the smaller version compared to previous seasons. This has become a welcomed change as the size adjustment allows for an easier course to street crossover.
Attention to detail doesn't get much better than this with tipping, stripes, colour blocking and on-trend patterns, the latest collection is a must have for any golf and Hugo Boss fanatic. One of our favourite shirts this season is the Paddy 3 in Night Watch with bold stripes running through the chest in contrasting colours. This shirt is great for the course and works well with a pair of chinos or shorts for a more casual affair.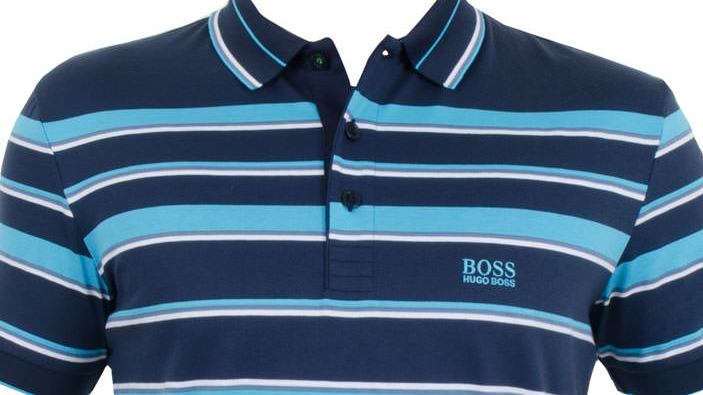 New colour combinations allow the wearer to mix and match different items with ease creating a unique and stylish on course attire. Shirts and chinos are available which make for a great off course casual look too, something that the main bulk of the collection does worth great effect.
The Bretone Shirt features an all over seersucker stripe pattern with bold contrasting stripe running alongside the button placket and circling the cuffs providing a fashionable and professional finish. The Leeman-W chino is a slim fitting cotton pant which has no problems transferring from course to clubhouse. A great fitting and looking pant with the synonymous Hugo Boss finishing touches.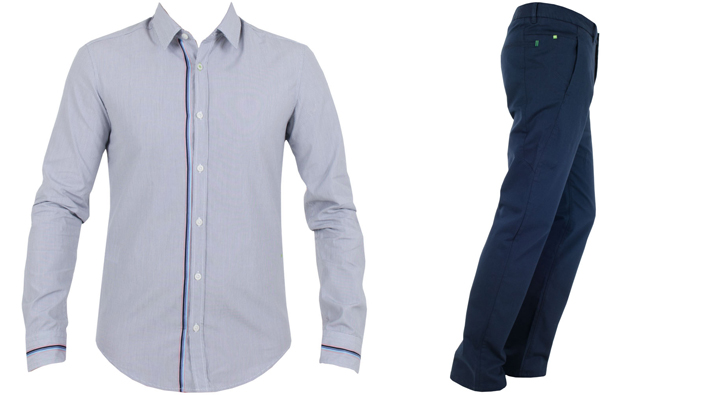 The ever popular Zelchior has received a slight design update making this one of the most sought after garments for the season ahead. Not only does this quarter zip sweater look great, it performs when the wearer needs it most by offering protection from light showers. Each item of knitwear from the Hugo Boss collection is made from a water repellent material. The water simply sits on the garment and can be brushed away with ease.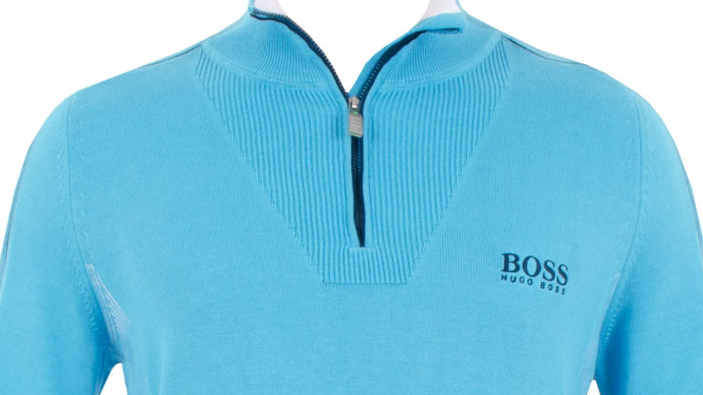 The Martin Kaymer Collection is back in full force so expect to see subtle detailing in the shirts and knitwear; all boasting some fantastic contrasting colours ready for Spring.
One of our favourites, and one that is likely to be a sure favourite for many Boss fans out there, is the Paddy MK 1. With colourblock design on the upper chest in striking colours makes this a versatile and stylish piece sure to turn heads when stepping up to the first tee. Pair this with the Zin MK if the weather gets a little cool.
Shop Hugo Boss Martin Kaymer Collection
For Spring, we have introduced some of their active and lifestyle wear which includes hoodies, sweat pants and clothing suitable for those that lead an active lifestyle. Each garment carries the signature Hugo Boss logo and is ideal for those who live to golf, train and relax. The performance clothing is great for heading to the gym, going for a run or simply hitting a few balls out on the practice ground.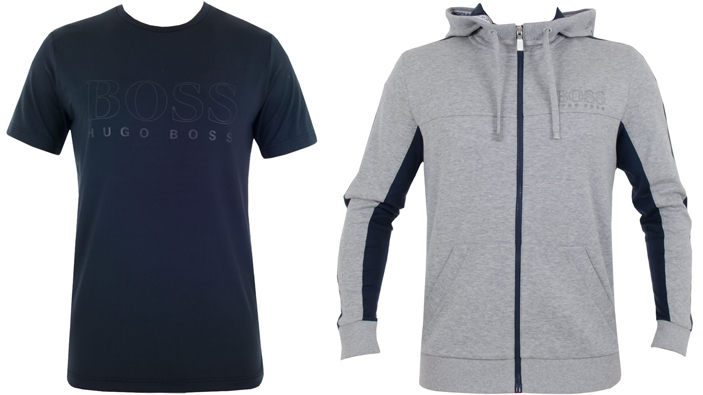 Shop Hugo Boss Active & Lifestyle Wear
Round-Up
It is safe to say that the Hugo Boss Spring 14 Collection is definitely one of their strongest yet. Boasting a colourful palette with patterned and plain garments, this collection is perfect for those who demand more from the clothing they wear both on and off the course.
Shop the Hugo Boss Spring 14 Collection today!
__________
Stay Connected with TrendyGolf
Facebook | Twitter | YouTube | Instagram | Pinterest