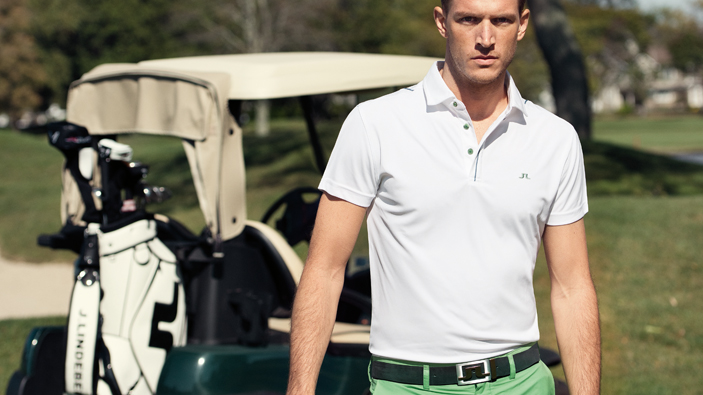 Shared from Trendy Golf Magazine
With the Spring/Summer season quickly approaching, us J.Lindeberg fans are itching to update our wardrobe with the latest designs of the season. Well we have good news for you, the latest collection from J.Lindeberg has officially arrived.
Being leaders in technical sportswear and tailored craftsmanship, J.Lindeberg constantly bridges the gap between fashion and function. Each collection J.Lindeberg designs feature the best fabrics and latest developments in performance apparel offering you maximum comfort and freedom of movement.
J.Lindeberg kept their latest Spring/Summer collection clean and true to their mission of timeless sophistication. With a base color palette of black and white with accents of green, light yellow, baby blue, red and beige, they make sure to keep you in the warm weather spirit. Finishing off their collection with an addition of the dog tooth, dotted and striped polos, J.Lindeberg makes sure it's wearer's are standouts on the course.
Take a look at our short viewing of the latest J.Lindeberg collection today and update your closet today!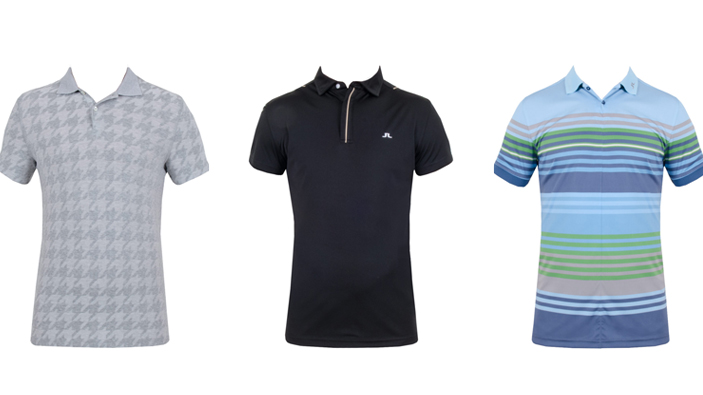 This season, J.Lindeberg has taken their polo collection to the next level bringing back some popular classics as well as a fresh new line up which will be sure to make you a stand out on the course. Bold stripes, all over prints, contrasting colors and go-to solids will certainly freshen up your existing wardrobe. The Spring/Summer collection offers a variety of styles giving you the option to choose which one suits you. It can be difficult pairing the more printed polos with an outfit and since they are so prominent this season, we suggest going with a solid bottom to blend.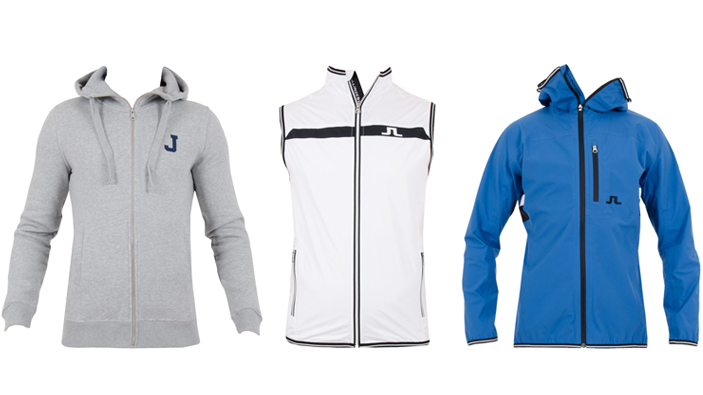 As the Spring season quickly approaches, we need to update our light layering pieces in chance of a light, wet storm. Knitwear, baselayers, vests, jackets J.Lindeberg has you covered no matter what weather or event you are dressing for. With an updated color palette and unique branding, step out of your comfort zone and pair different colors together to try something new!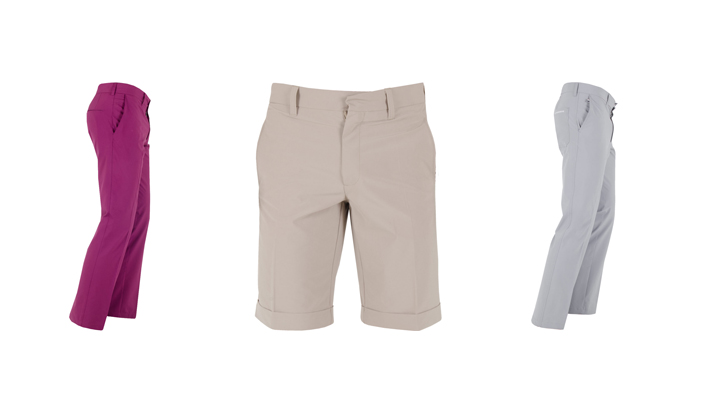 A fan favorite, the J.Lindeberg golf pants and shorts will not disappoint this season. Carrier of some of the best slim fitting golf pants in the industry, J.Lindeberg has you covered whether you are looking for a lightweight performance pant or a classic off the course chino. J.Lindeberg carried the color scheme emulated in the tops and transferred them to their bottoms giving you the option to showcase color in a different place then expected. J.Lindeberg offers a variety of slim fits, if you are questioning your size, head to our J.Lindeberg Trouser Guide for assistance.
Final Word
The latest offering from J.Lindeberg gives you the opportunity to step out of your comfort zone and try something new. With a unique color palette and added prints, the collection will not only enhance your wardrobe keeping you on trend but allows you to perform under any condition with complete reliability.
SHOP THE BRAND NEW J.LINDEBERG Spring/Summer 15 COLLECTION AT TRENDYGOLF!
__________
STAY CONNECTED WITH TRENDYGOLF
FACEBOOK | TWITTER | YOUTUBE | INSTAGRAM | PINTEREST | GOOGLE+