Just 5 minutes drive from Marbella, overlooking the Mediterranean, lying in the heart of the Benahavís Golf Valley there's La Quinta Golf & Country Club. Running along two valleys, lined by grand flower beds, pine woods and lots of water, the course is a challenge for even the best player and emphasizes accuracy, good shot selection and a command of all the clubs in the bag.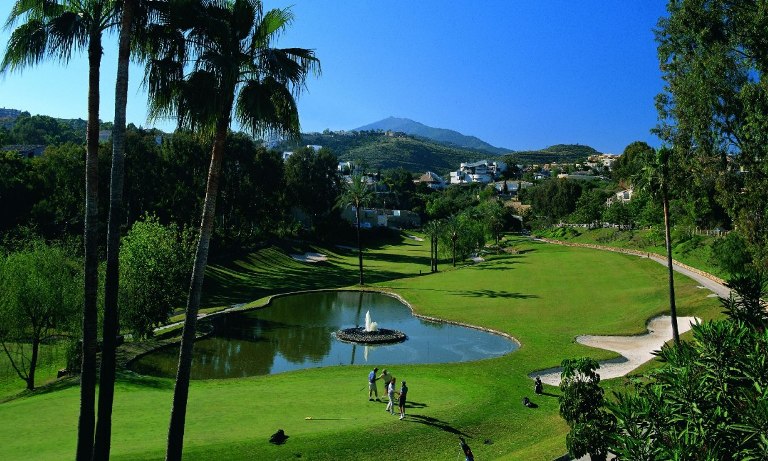 Designed in 1990 by Antonio Garcia Garrido and former Ryder Cup and World Cup Champion, Manuel Pinero this fantastic golf course combines 3 loops of nine holes lined by grand flower beds, pine woods and lots of water that can be played in various combinations.  A variety of hazards come into play from elevated tees with trees, water, sand and streams to negotiate before approaching the greens of which a good proportion are raised.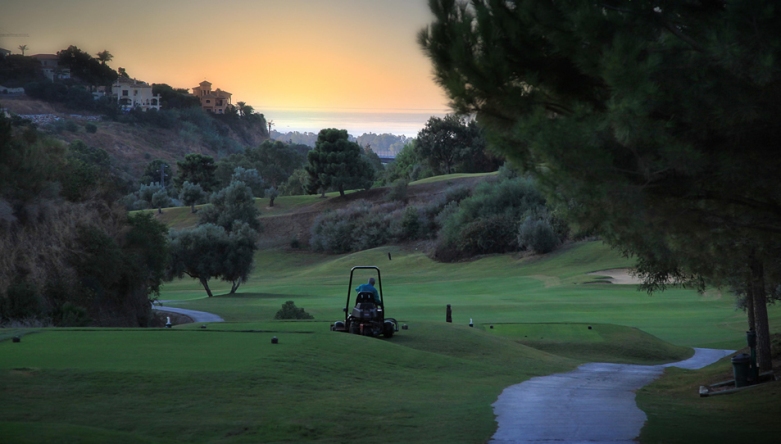 The course A "San Pedro" (2884m, Par 35) has open fairways and short yardage, therefore, woods and long irons are mainly used on this course. The course B "Ronda" (2718m, Par 35) is a fabulous course with narrow fairways and more difficult greens. Finally, course C "Guadaiza" (3331m, par 36) slightly easier than B, there are many slopes and a few dog legs.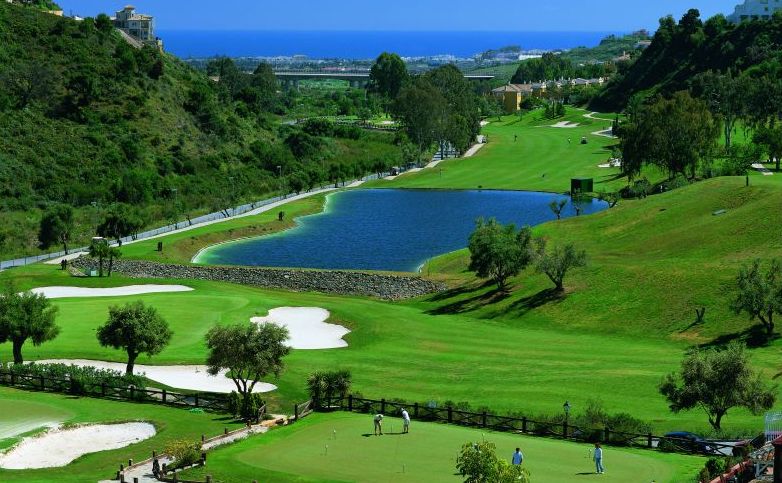 With plenty of trees, water hazards and sand traps, not to mention the narrow fairways that roll downhill to meet fast greens, it is a reasonably straightforward course that demands attention to detail. The La Quinta Golf and Country is home to the European Seniors Tour.