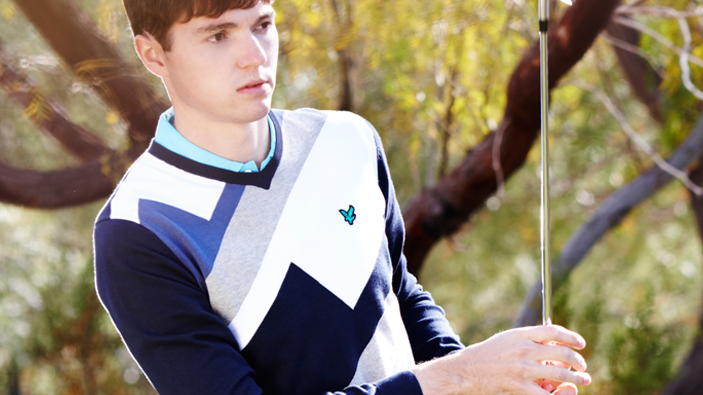 Shared from TrendyGolf Magazine
Today we welcome back the Green Eagle and highlight some of the newest items to have landed here at TrendyGolf from Lyle & Scott.
This season, Lyle & Scott have bought back some historical designs from the 70s and given them a makeover making them fresh and exciting. They have also bought forward some modern garments from last year and injected some colour ready for the upcoming golfing season. We also welcome back the Prestige Collection which focuses on the heritage and tradition of the game.
Green Eagle
Bold, bright and playful is probably how you would best describe the Green Eagle Collection for Spring/Summer 13. Classic silhouettes, unique patterns and traditional garments make up the basis of this collection which includes the updated chest pocket polo, the tipped tour shirt and the new stripe garments you see below.
Wear on the course, in the club house or on the street – you know that you will certainly be on trend when the Green Eagle is on your chest.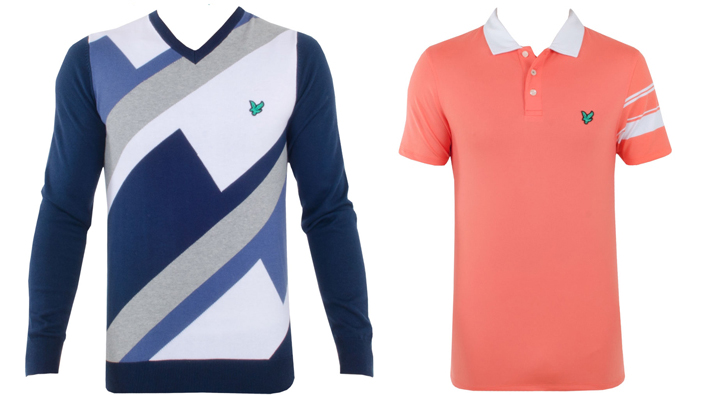 Shop Lyle & Scott Knitwear |   Shop Lyle & Scott Shirts
Prestige
Paying homage to the tradition of the game and comprising of very neutral and simple colours, this seasons new prestige collection is definitely one to look out for. Tailored fit shirts and striking designs offer the golfer who likes to dress smart on the course the option to do just this. Wear the polos with some chinos and throw on a sweater when the temperature drops and your on course ensemble is complete.
One of Lyle & Scotts unique selling points is their ability to provide garments that blend seamlessly from tee to high street; and this seasons offering is no different.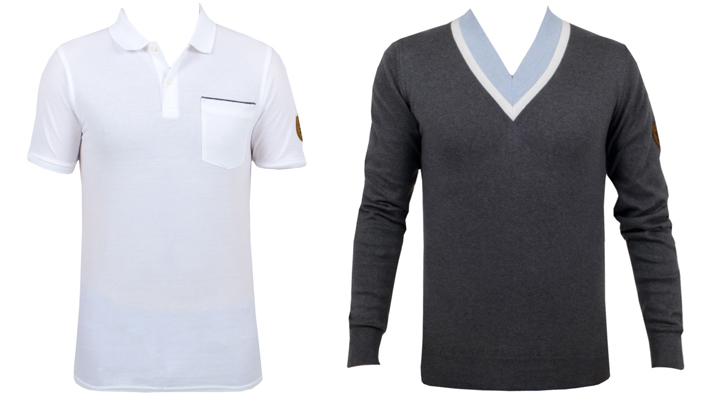 Why not head to the site and take a look at the very latest Spring/Summer offering from Lyle & Scott and start updating your wardrobe ready for the golfing season that lies ahead.
__________
Stay connected with TrendyGolf
Facebook |      Twitter |      YouTube |      Pinterest