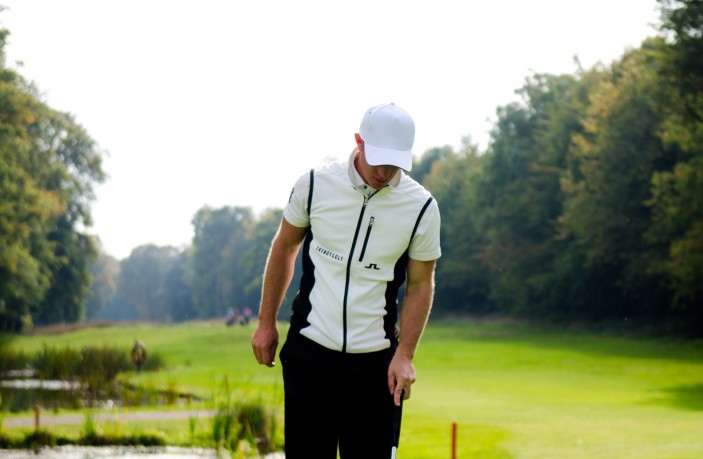 Shared from TrendyGolf Magazine
26 year old golfer Darren Wright currently sits at the top of the EuroPro order of merit with just one event – the tour championship – left to play. Taking place this week at Desert Springs in Spain, its all to play with one lucky winner taking home a prize fund of £20,000. No pressure.
Trendy Golf are proud to have supported Wright throughout his professional career and are always happy to make time for this exceptional young golfer. We caught up with him over 18 holes on the stunning Downs course at Goodwood.
This season has been Wright's best season to date, banking over £28,000 in prize money as he continues to achieve a series of great results on the EuroPro Tour. It hasn't been easy though and, as Wright will tell you, success takes a lot of hard work and dedication towards the game.
"I'm always working on things, because it's important to get bad habits out of your swing. This year I felt good about my game and I've just tried to play more. I'm getting up, going to the gym in the mornings and then playing 18 holes every day before doing a bit of chipping and putting."
He has a determination which is plain to see and, although he has enjoyed a successful season, he's aware of that constant need to improve and progress.
"I should probably have won two more events this year but I keep putting myself up there every week. Out of 15 events, I've only missed two cuts. Every week I'm on the sky coverage I've had seven top fives and nine top tens. We played on some great courses, some tough courses.
The first two weeks on Europro I finished 13th and 14th, and I led the birdie counts on both of them. The second week at Frilford I had 17 birdies and an eagle in three rounds of golf but I ended up making lots of silly mistakes so I only finished 14th when I probably should have been winning the event."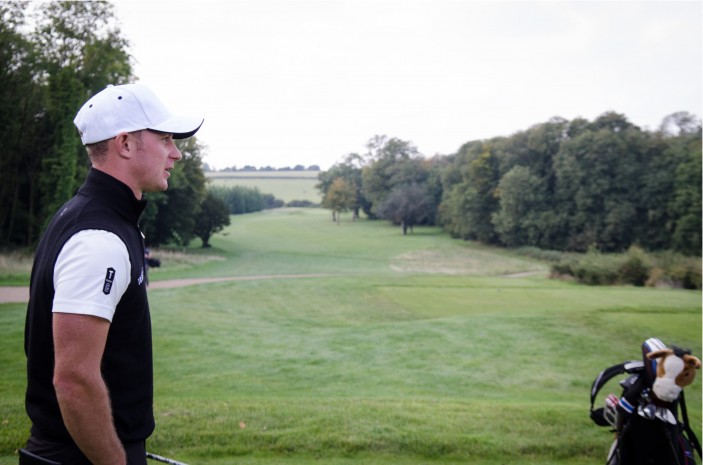 As most golfers will tell you, it can be difficult to makes ends meet, something which Wright is only too aware of after taking seven months out of the game last winter, labouring for £75 a day.
"I have tried to compete more economically this year. Four or five of us have rented a cottage so accommodation has worked out at about £80 a week. Expenses can still add up to around £650-£750 each week.
To give you an idea, finishing 14th makes you about £700 which means you just about break even. As you can imagine, it's hard not to think about the money, especially when you look down the list knowing that you have to finish 14th to get your money back. Obviously I'm never aiming to finish 14th, I always want to be right up there.
I played three mini-tour events in which I finished third, fourth and won the last one before Europro kicked in. I followed that with 15 EuroPro events so that's 18 events I played in total. Overall, I missed two cuts and had one 27th, there were only three events where I didn't made some reasonable money. And that's been my main aim."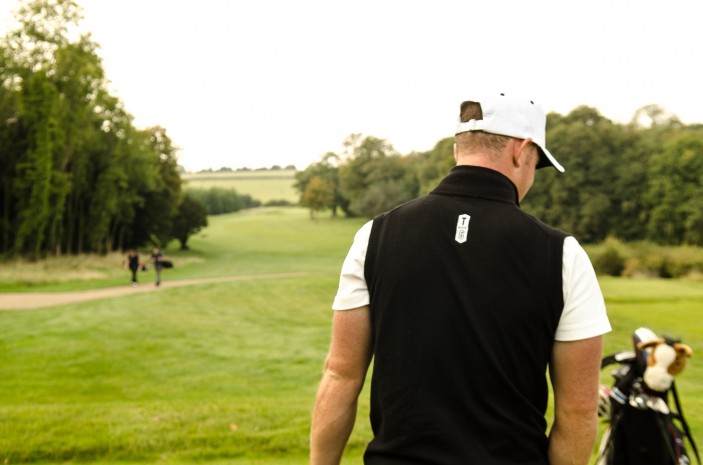 And of course, it's not just the physical side of the game you need to consider, golf is one of the most mentally challenging sports, presenting a dizzying array of challenges when you're out on the course
"Once you win it's a game changer mentally. There are more than 160 people that play each week which can be incredibly daunting! Once you have that win under your belt, you turn up the next week thinking 'I finished on top last week so I can do it again this week.' I went on a good run after my win at Burhill, with lots of top fives and top tens.
Overcoming nerves is often easier said than done. At Burhill, I led it all the way through but I had a six footer downhill left to right to win. When I was stood over it, I was thinking to myself I've been working seven months on £75 a day and now I've got this for £10,000. My elbows were shaking, my knees were shaking and I said to myself: 'let's just get it started on the right line, lucky enough the greens were pure and I was able to make the putt."
What's really great to see though, as we stroll around the beautiful course at Goodwood, is tha after all the talk of money, it's Wright love for the game that keeps him coming back.
"Some of the guys with good sponsors are buying new cars, going on holidays with their girlfriends – which would be nice – but for me, it's not all about the money. I play the game because I love it and I'm good at it. And we all know, it's a horrible game when you're playing bad, but when it is going well you don't want it to stop.
I've enjoyed playing this year, in previous years I've grinded my ass off on the range which takes some of the enjoyment out of it. Because you're searching for perfection and you'll never get it in this game."
We wish Darren the best of luck this week out in Spain – hopefully his Trendygolf outfits will keep him playing at his best as he chases that £20,000 prize!
Shop all the latest fashions available to Darren from trendygolf.com now.
 STAY CONNECTED WITH TRENDYGOLF
FACEBOOK | TWITTER | YOUTUBE | INSTAGRAM | PINTEREST | GOOGLE+