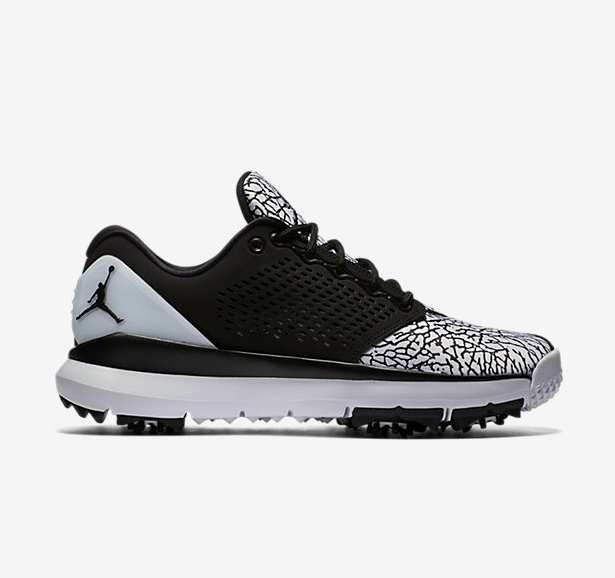 The Jumpman logo released it's first golf shoe in over a decade last summer with the Flight Runner. Nike is continuing a push into the sport with the debut of the Jordan ST Trainer.
The Trainer ST occupies middle ground on the Nike traditional spectrum: Not as rebellious as the Flyknit Chukka, but more subversive than a classic design. With Tri-Lok spikes and a leather upper, this sneaker accomplishes both performance and feel.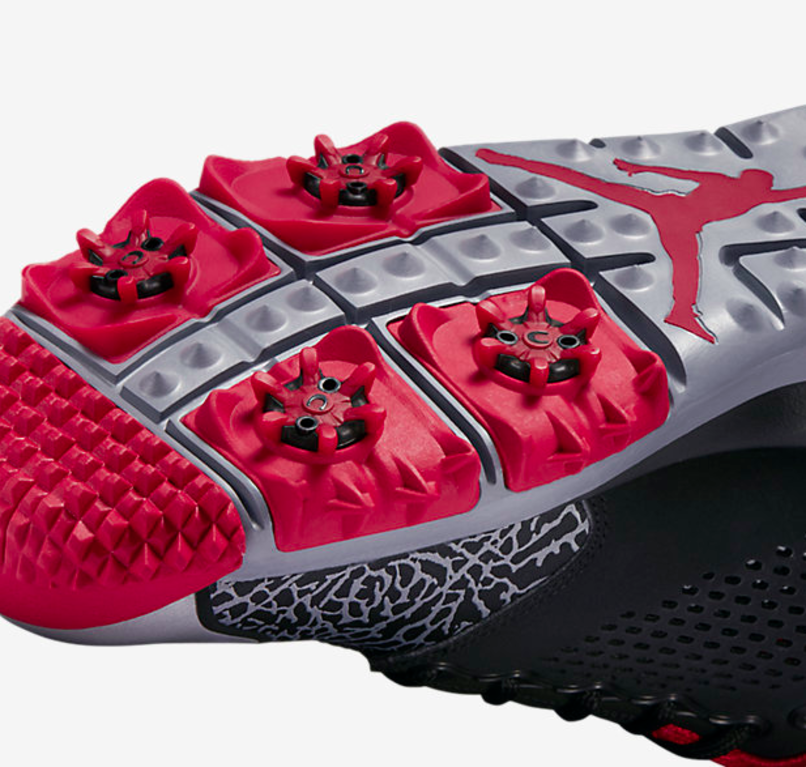 The Nike Trainer ST is available in black/grey and red/black. The shoes go for $200 and can be found at Nike.com.