Cobra's latest eye-catching offering (shared from Golf Punk)
Cobra Golf today introduced its next generation of KING Forged TEC Irons, featuring a traditional muscle-back shape with a hollow design for softer feel and improved power preferred available in a variable or ONE Length set make-up.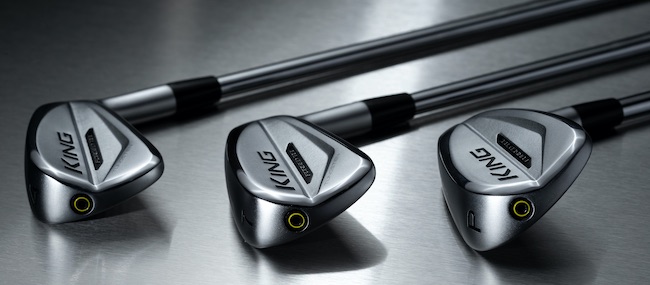 According to the marketing documents Cobra engineers have fused classic look with modern, cutting-edge face, finish and feel technologies to provide "better" golfers with the ideal balance of precision and distance.
Incorporating a sleek, muscle-back shape and a sophisticated design with a hollow body that delivers a low centre of gravity to maximise distance, forgiveness and playability. The hollow cavity is infused with energising foam microspheres that fine-tune acoustics and create the softer feel that better players desire while supporting a thin PWRSHELL Face for increased ball speeds.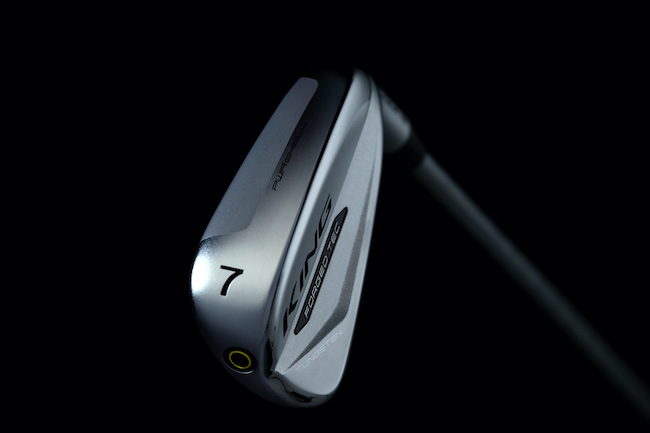 The irons also feature an updated forged face insert that creates a larger Sweet Zone and return area for higher launch and faster ball speeds. A tungsten toe weight centres the centre of gravity behind the hitting zone to maximise distance and increase precision for attacking pins, even on off-centre hits (which we are all for!).
The Forged TEC irons also feature the innovative COBRA CONNECT™ Powered by Arccos allowing users to track their accuracy and distance using the Arccos Caddie app on a smart device. Electronically embedded sensors in the grip automatically record the distance and accuracy of every shot so golfers can track their improvements round-to-round.
TECHNICAL STUFF
The KING Forged TEC ONE Length irons offer an added dimension of consistency, as Cobras clever boffins have manipulated the design of each iron to match the weight and length of a 7-iron, allowing for one simple, repetitive set up and swing motion to reduce variability and increase consistency between clubs.
This is primarily achieved through matching 7-iron head and swing weights in every iron to create a consistent feel throughout the set. Weight is added to the ONE Length long irons to compensate for shorter (37.50") shafts and to match 7-iron swing weight, while weight is removed from the short irons and wedges to compensate for longer shafts while still delivering traditional 7-iron swing weight.
Lie angles have also been adjusted to optimize ball flight in a ONE Length set configuration. Long irons utilise more upright lie angles, while the short irons and wedges have slightly flatter lie angles delivering more consistent trajectory and ball flights.
Lighter long iron shafts encourage easy launch while heavier wedge shafts promote more control into and around the green.
PRODUCT DETAILS
The Forged Tec irons in variable and ONE Length will be available at retail from 15th November 2019 and will retail at £899 for steel and £999 for graphite shafts.
The irons are available through stock in a 7-piece (4-PW) Right hand only option with left-handed through custom.
The ONE Length irons steel version come equipped with a KBS $-Taper Lite (115- stiff, 110 – reg, 120 – wedge) shaft and the graphite options, available via custom, come in x-stiff, stiff and regular. Each set comes with Lamkin Crossline COBRA CONNECT grips in a blue colourway as standard.
The variable length irons come complete with steel KBS $-Taper Lite shaft is offered in both regular (R110) and stiff (S115) flexes. Graphite offerings in Project X Catalyst 80 in regular, stiff and x-stiff flexes are available through custom only. Each set comes stock with Lamkin Crossline COBRA CONNECT grips in black.