Palheiro Golf Course has a unique open plan design, which is both spacious and welcoming and has one of the best views on the island, the Funchal harbor and the Atlantic Ocean. Perched 500 meters above Funchal, Madeira's capital, in the 200-year-old country estate and parkland of the Quinta do Palheiro, the course and Clubhouse's panoramic terrace enjoy stunning views over the Bay and the city of Funchal, and the Desertas Islands.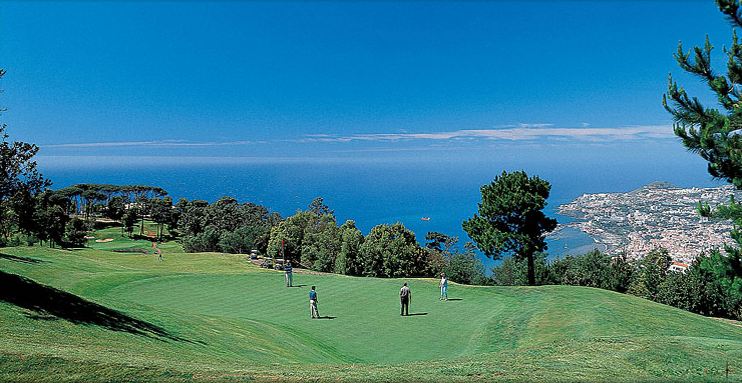 Designed by Cabell Robinson this 18-hole par 72 golf course is famous for its pine forests, centennial trees, flowering shrubs and lush vegetation and for the wonderful view over the Atlantic Ocean. In 2003 the course was renovated, two holes were replaced, and a 6 hole academy course was created. This stunning 18 hole challenge has made part of the Golf World's 2009 list of Europe's top 100 golf courses; surely that the characteristics that contributed to this honorable mention were its breathtaking views, the excellent Bermuda fairways, fast undulating greens, well placed bunkers and tight fairways that reward accurate play.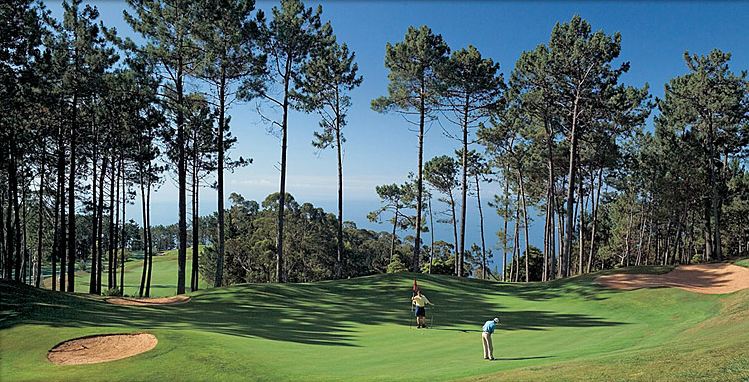 Contrary to the regular golf course design, this course offers five par five and five par three holes and "only" 8 par fours. And the hardest hole of the course is on the back nine. But who cares when the course comes along in such an interesting layout, offering challenging elevation changes, beautiful hole layouts and blind shots. Measuring 5.448 meters from yellow, the course is no challenge in length. The longest par three is 178 meters, the longest par four measures 375 meters. But club selection will be the key at almost every hole due to the mentioned elevation changes and because of the windy conditions you will encounter regularly. Except for the holes 6 through 9, the fairways are rather narrow and precise ball placemen is key to good scoring. Palheiro Golf Course is a worthy challenge for all handicap levels.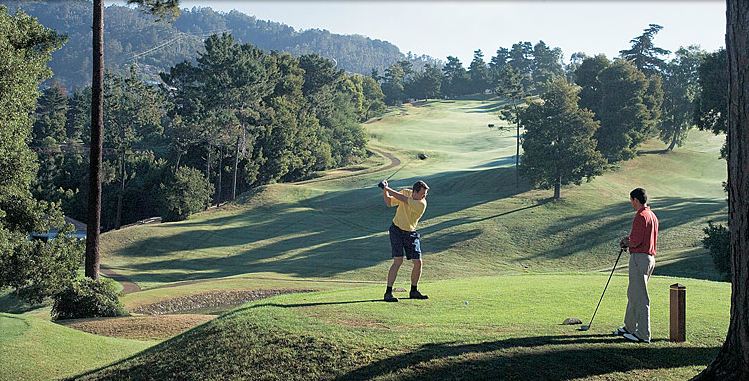 The Clubhouse boasts a panoramic terrace which commands unlimited views of the city harbor and the sea. The stylish Palheiro Golf clubhouse is further complemented by the superb restaurant, managed by the award winning Relais and Châteaux hotel Casa Velha do Palheiro.
embedded by Embedded Video


Praia Del Rey golf course is located in Portugal's Silver Coast, less than one...