The PGA Centenary (formerly known as the Monarch) opened in 1993 and it's a recent addition to the excellent golf courses at the Gleneagles Resort in Scotland. While King's and Queen's courses from Gleneagles were built by James Braid, the PGA course was mastered by Jack Nicklaus, and has a totally American style lay-out. The PGA course is a modern classic and will be host to the Ryder Cup in 2014.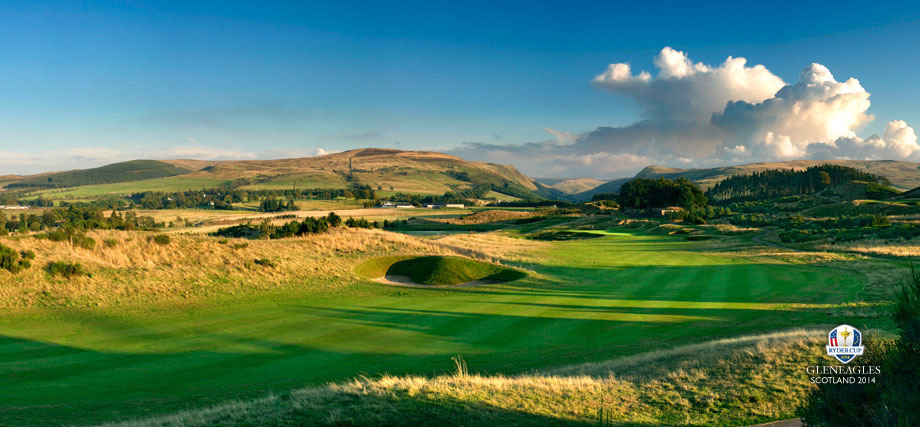 From the back tees, the PGA Centenary Course measures 7,088 yards, the longest inland course in Scotland. There are five tee boxes to choose from, and the golfer can enjoy a selection of the best golfing conditions in the heart of Scotland. Fittingly, the PGA Centenary Course begins by playing south-east towards the famed glen of the eagles sweeping up the Ochil Hills to the summit of the pass below Ben Shee which joins it to Glendevon.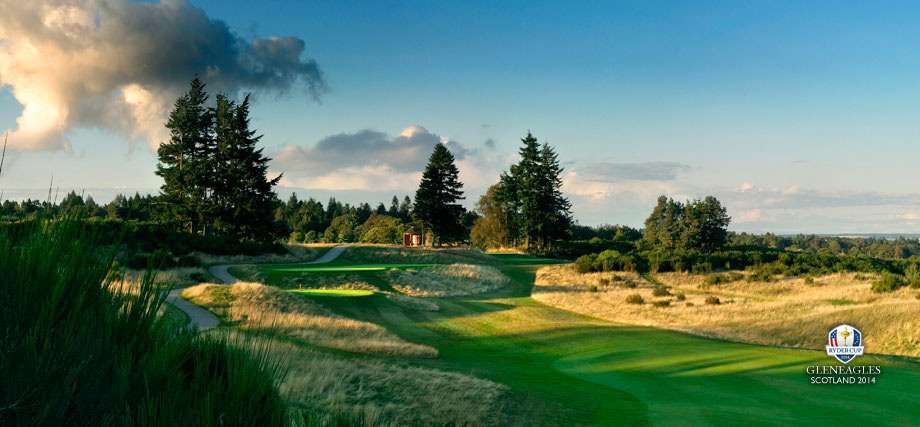 With the Ryder Cup in mind, several adjustments to the existing course have been made over the winter of 2011/2012, most importantly the 9th and 18th have been radically changed. It will be interesting to see how the long hitting tour professionals cope with these changes. As this course comes into the appropriate condition required of a Ryder Cup venue, it will generate a large number of golf rounds and for the next two years will be a must play venue.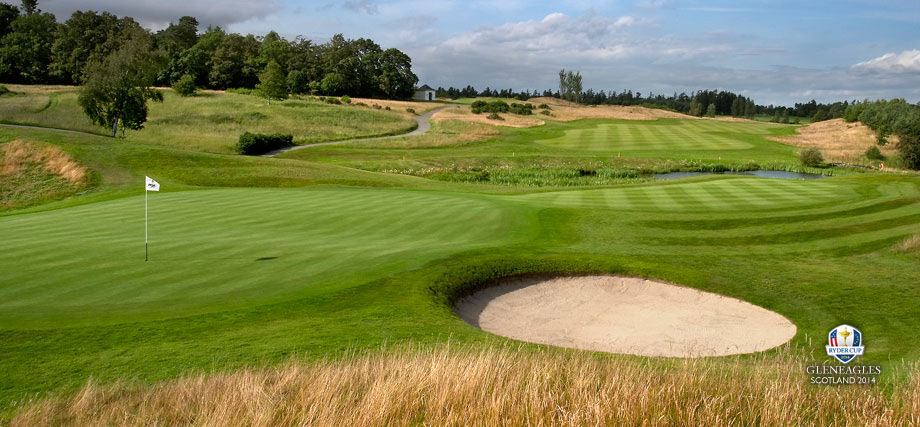 Jack Nicklaus described the course as "The finest parcel of land in the world I have ever been given to work with".