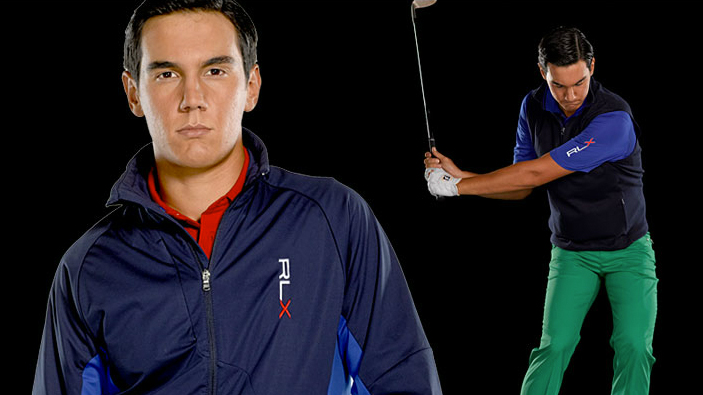 RLX Ralph Lauren was launched in 2008 and has firmly established themselves as one of the most technically advanced fashion brands in the industry. Over the last few years, this brand of high quality garments has gone from strength to strength and whilst appearing on more backs on tour, they have managed to stay true to their mission.
Autumn/Winter 14 sees a shift in fashion and trends. The introduction of some truly stunning pieces with items inspired by nature and previous success stories, such as the Octopus Pant that Billy Horschel caused a stir with last year, allows RLX to branch out further and capture a more diverse audience. One item that certainly stands out this season is the ladybug print short, allowing you to make a real statement both on and off the course.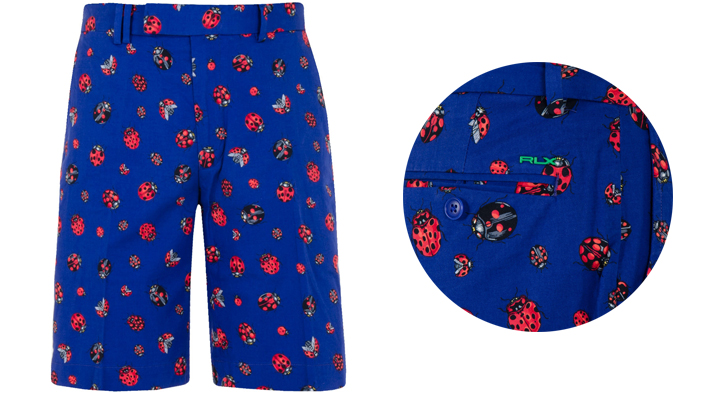 Developed for the diehard year-round golfer, the winter capsule from RLX features a selection of technical polo shirts and waterproofs, ideal for those that demand the highest quality and performance from their clothing. Most garments from this season feature fabrication dedicated to providing stretch, comfort and freedom of movement. You can rely on RLX for playing golf in the rain and/or wind as not only will it keep you dry and protect you from the elements, but it will allow you to play at the very best of your ability with zero restrictions.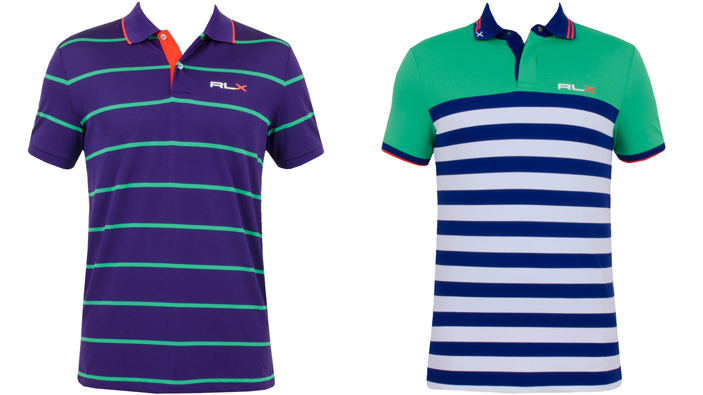 One of our favourite pieces this season which makes a bold and welcome return is the long sleeve brushed back jersey which is available in a choice of two colours this season, gina grey and blue rain. This lightweight technical garment features a quarter zip and a zip up pocket on the chest. Offering complete freedom of movement and comfort, this is the perfect item for when the weather takes a turn for the worse and gets a little colder.
Pants and outerwear this season feature technical fabrics and the attention to details you would come to expect from a Ralph Lauren product. The pants have slight stretch allowing the freedom of movement and enhanced comfort whilst portraying a conservative style fit for the course. Each outerwear piece consists of high quality materials that provide the wearer with the protection they require whilst out on the course. In-depth research goes into creating their clothing so you can depend on the quality and the reliability of each garment.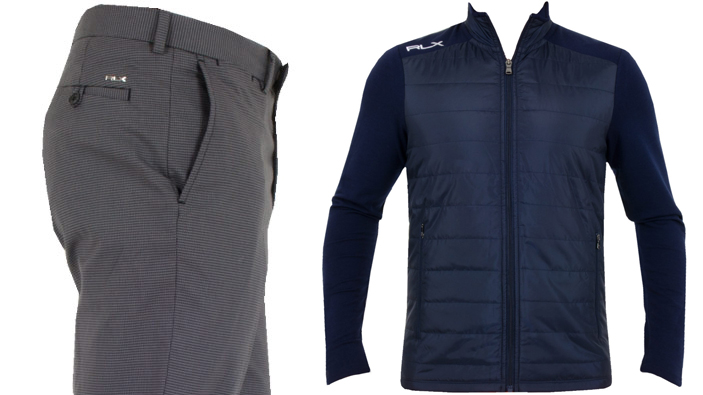 Final Word
RLX Ralph Lauren is one of this seasons most talked about brands and their Autumn/Winter collection is one of their strongest to date. Stripes, patterns, prints and technical fabrics make up the entire selection of clothing and for those that demand excellence from their clothing should look no further than RLX. With the likes of Luke Donald, Billy Horschel, Matteo Manassero and Morgan Hoffman wearing RLX on tour, these world class golfers truly believe in the brand, the product and the technology behind each item. What you buy off the shelf is what you will see the players wearing on tour. If the pros wear it, you should too!
Shop this seasons RLX Ralph Lauren Collection at TrendyGolf today!
__________
Stay Connected with TrendyGolf
Facebook | Twitter | YouTube | Instagram | Pinterest | Google+