The Royal St George's Golf Club located in Sandwich, Kent, England is one of the premier golf clubs in the United Kingdom, and one of the courses on The Open Championship rotation. It has hosted 13 Open championships since 1894, when it became the first club outside Scotland to host the championship.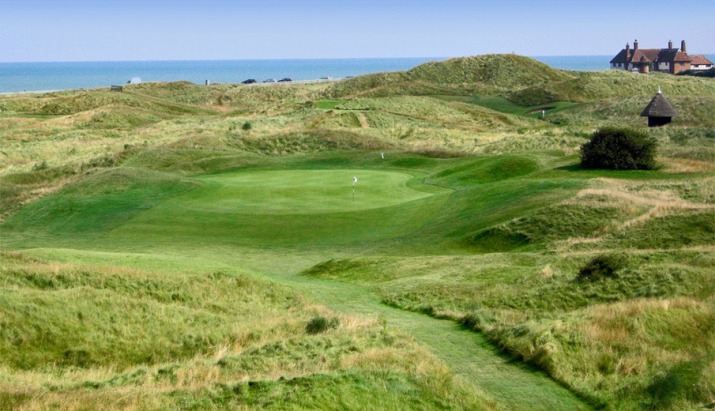 The club was founded in 1887 in a setting of wild dune land. Many holes feature blind or partially blind shots, although the unfairness element has been reduced somewhat, after several 20th century modifications.
The club's Challenge Trophy dates from 1888 and is one of the oldest trophies in golf; it has been contested annually except for war years. The course also possesses the deepest bunker in championship golf, located on its fourth hole.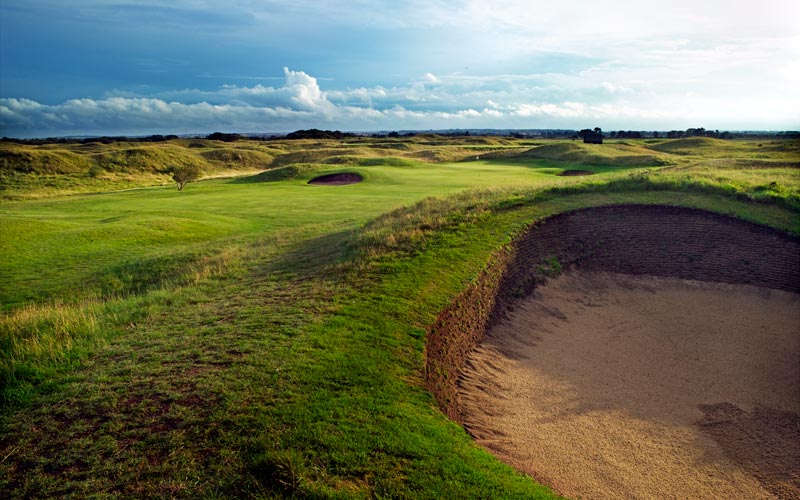 Is certainly one of the most difficult courses in the world. Huge sand hills come into play, especially on the front nine, with the largest of these standing guard to the right of the demanding par-4 4th hole, a 2-story bunker that is one of the most intimidating sights to be found in the British Isles. Shored up by large railway sleepers, it stands 290 yards from the newly-built championship tee.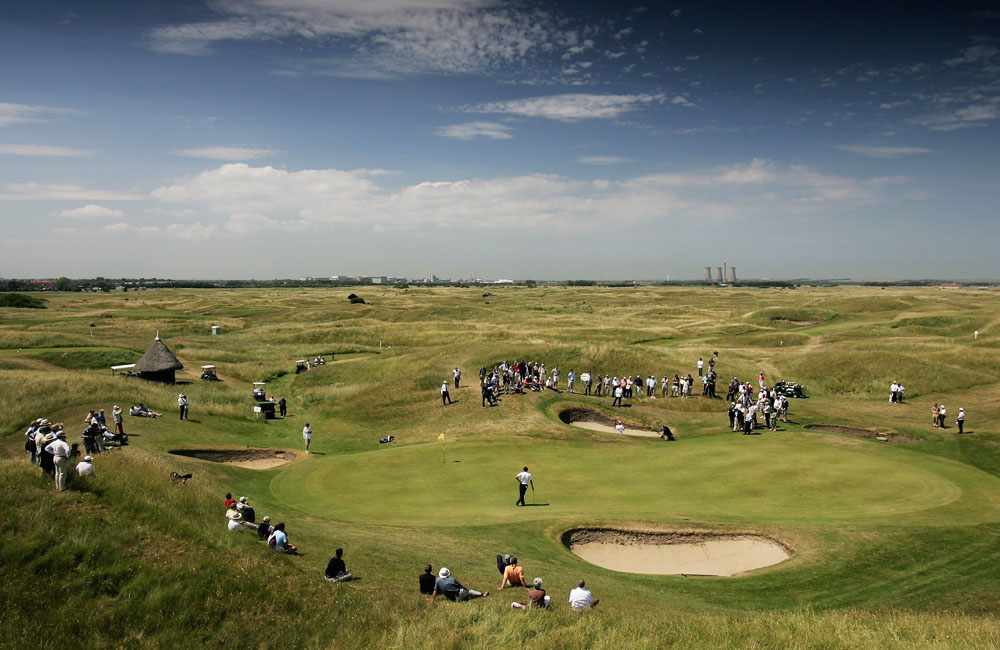 Other memorable holes at Royal St. George's include "The Maiden," the famous par-3 6th in the dunes that used to be blind before a new tee was built, and the par-5 14th, "Suez Canal," with the canal crossing the fairway, and out of bounds hugging the entire right side. It is a huge golf course, with nothing even close to a parallel fairway, and the landscape is rugged and tough. Two balls only here (a policy we enthusiastically endorse!), which allows quick, three-hour rounds on the spongy turf, and the chance to play 36 and feel like you only played 18. The clubhouse is one of the absolute best, and the club itself is a classic.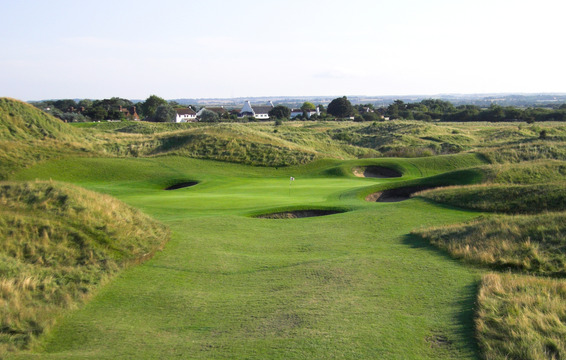 Bill Rogers, Sandy Lyle, and Greg Norman have recorded at Royal St. George's memorable victories and Ian Fleming used the Royal St. George's course under the name "Royal St. Marks" in his 1959 novel Goldfinger.