The game of golf is exploding in South Korea and in particular on the popular and rapidly developing southern island of Jeju, home to the impressive Club at Nine Bridges. Founded by the grandson of the Samsung visionary, the course takes its name from the eight stone bridges that span the site's lakes and wandering creeks, the ninth bridge being a metaphoric link between the club, its members and the game of golf.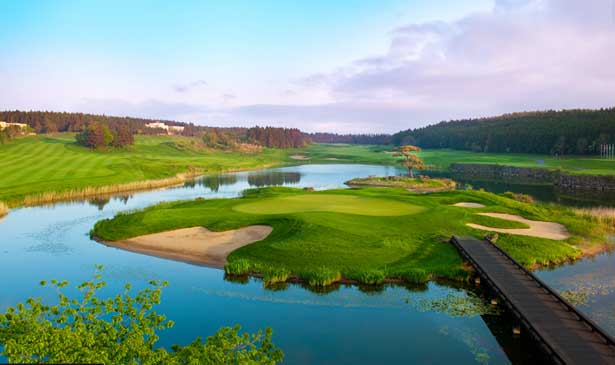 Nine Bridges is located 600 yards up Mt. Halla and surrounded by National park. The private and idyllic retreat is a pure golf experience existing without any outside distraction or annoying residential component whatsoever. The club cost close to $100 million to build, with a large chunk of the total spent covering all eighteen tees, greens and fairways with bentgrass and growing Kentucky Blue in the roughs to provide contrast and add visual definition. In comparison with other courses in Korea the most pleasing aspect of Nine Bridges is the fairway shaping, designer Ronald Fream concentrating less on mounding and more on creating realistic movement and natural looking golf holes.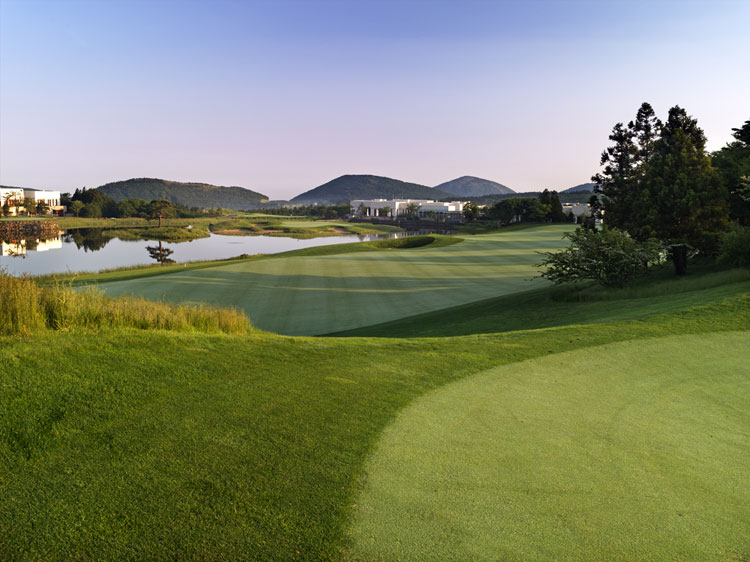 Set out in two distinct loops, the course begins with the heavily treed and rolling outward nine and closes with the lake infested back nine, strangely considered by the club to be its Scottish side. The front half is superior and actually has a distinct British feel with some nice plateau greens, a Redan-shaped par three and even a Principal's Nose bunker complex. The more open inward nine is much less impressive and although the 12th and 16th are decent holes, to compare any of it to Scotland seems a bit of a stretch, so overdone is some of the shaping and so unnecessary some of the water hazards.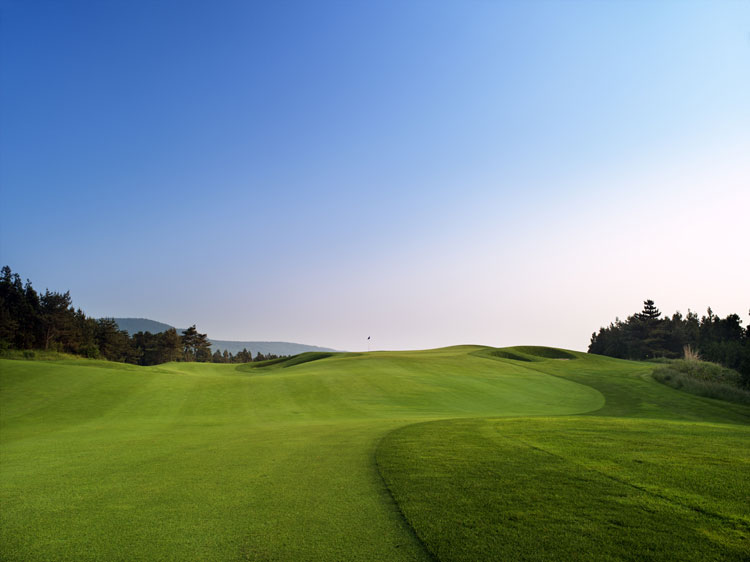 The opening nine on the other hand is terrific and crosses several natural ravines, which were cleverly incorporated into the long par five 3rd hole and the difficult 4th. It also offers genuine strategic options on a number of other holes. The 5th, for instance, bends right around a large bunker complex and then left around a lake and is followed by the very British 6th with its nostril-like bunkers in the middle of the fairway forcing either a layback off the tee, a drive into the safer but longer left side or one down the dangerous right side.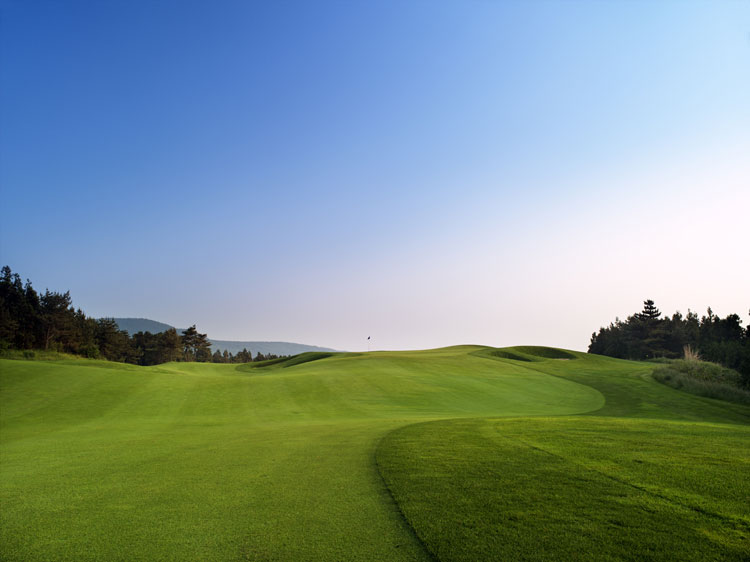 Elsewhere the almost-Redan 2nd hole is nice enough to stand out among a pretty average set of par threes. The opening hole is very good while the beautiful uphill 8th is a wonderfully simple short par four that appears a relatively trouble-free affair until you reach the horizon green and all its associated slope. Like a number of holes later in the round you feel the site's elevation here as the island's notorious trade winds can wreak havoc with approach play. (source)