Born from the Titleist speed project (shared from GolfPunk)
A two-year mission to design greater speed into every detail of driver technology has led to the introduction of the new Titleist TS drivers, available in store from September 28th with fittings at Titleist fitting events and select retailers beginning nationwide from today.
This mission – the "Titleist Speed Project," as it was referenced internally by the Titleist Metalwoods R&D team – began with a challenge from the game's best players to make Titleist drivers as fast as possible. What followed was a relentless pursuit to solicit speed from every micron and milligram of the driver head, culminating with the development of two new driver models – TS2 and TS3 – engineered to deliver faster ball speed with higher launch, lower spin and increased MOI for more distance and game-changing forgiveness.
At the U.S. Open at Shinnecock Hills, the first week that TS ("Titleist Speed") drivers were available for competition, it became immediately clear that the new TS2 and TS3 models had passed the test. Seventeen players put TS drivers in play – including Justin Thomas, who unleashed a career-long 422-yard drive in Round 1 – an unprecedented shift for the week of a Major Championship. Three starts later, Thomas earned his first World Golf Championships title with a four-shot victory at Firestone, crediting the performance gains of his TS3 9.5o driver.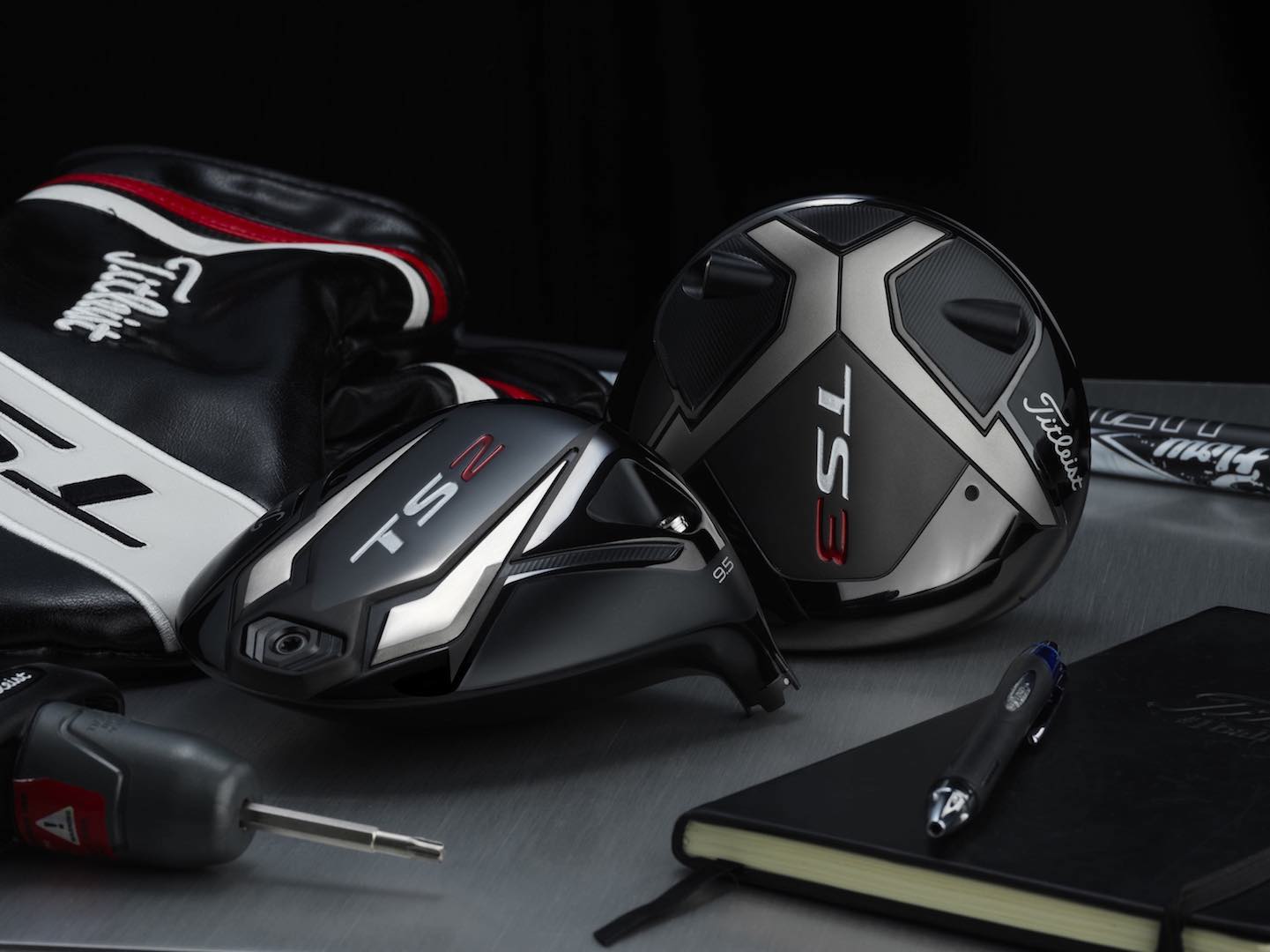 The future of "Titleist Speed" is driven by the creation of the new Titleist Speed Chassis, comprising four key innovations:
Ultra-Thin Titanium Crown. The thinnest cast titanium crown in the game (20 percent thinner than 917 drivers) allows weight to be shifted lower and deeper.
New Streamlined Shape. Enhanced aerodynamic shaping reduces drag by up to 20 percent, allowing golfers to swing faster, increasing club head speed for more distance.
Optimised Weight Distribution. Refined crown and variable face thicknesses create the lowest CG ever in a Titleist driver for higher launch and lower spin. The resulting MOI is up to 12 percent higher than 917, creating a powerful combination of speed and stability.
Thinner, Faster Face. The fastest face Titleist has ever made – a refined Radial VFT (variable face thickness) that reduces weight by up to six grams – delivers faster ball speeds and increased forgiveness. The TS face is so thin that the score lines must be lasered on (instead of etched into the face like prior generations).
Josh Talge, Vice President, Titleist Golf Club marketing, said:
"From start to finish, the TS Project was about driving ball speed and unlocking a level of performance that golfers simply couldn't ignore. In order to do that, we knew we had to look at things differently. We challenged ourselves to deconstruct the driver and then literally build it back up, piece by piece, to be faster, longer and better in every way possible. R&D had been exploring some unique constructions early on that were really compelling in theory, but they simply couldn't beat the performance of our all-titanium Speed Chassis. We know performance is the story that golfers care about. From the ball speed and distance gains we're seeing both on tour and with amateur golfers,
it's clear that TS metals deliver a new level of Titleist Speed."