Go on, spoil yourself!
Words: Tim Southwell   Photography: Trendy Golf  (Shared from GolfPunk)
Tired of having to dig out 'old faithful' for your Saturday Stableford? Here are 10 of the best polos available at TrendyGolf.com  that get the GolfPunk Seal Of Approval. Plus a sweet Oscar Jacobson polo available at Funtion 18.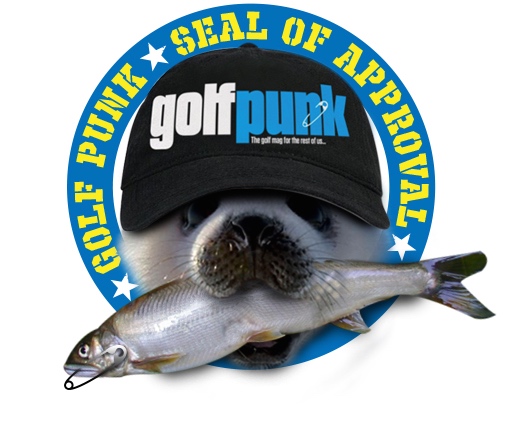 NB: These are in no particular order. If they were, obviously Gabicci would be number 1. But let's keep the politics out of it shall we? If you like the cut of something's jib, simply click on the shirt you like for more info and opportunity to buy.
11)

Oscar Jacobson Domingo £54.99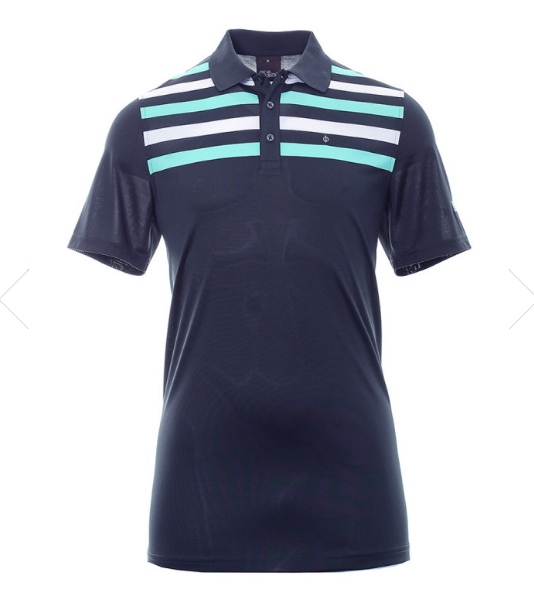 Mens Oscar Jacobson Domingo Golf Polo Shirt. A functional, performance golf shirt in a lightweight jersey knit fabric, with 3 button placket, flat knit collar and sleeve cuffs.
The fabric also offers a high degree of moisture management, actively wicking moisture away from the body, keeping you fresh and dry on the course. Finished with Oscar Jacobson metal OJ Sport logo to the left chest. 100% Polyester – Regular fit.
10)

Boss: The Paddy Pro 2 (£119.00)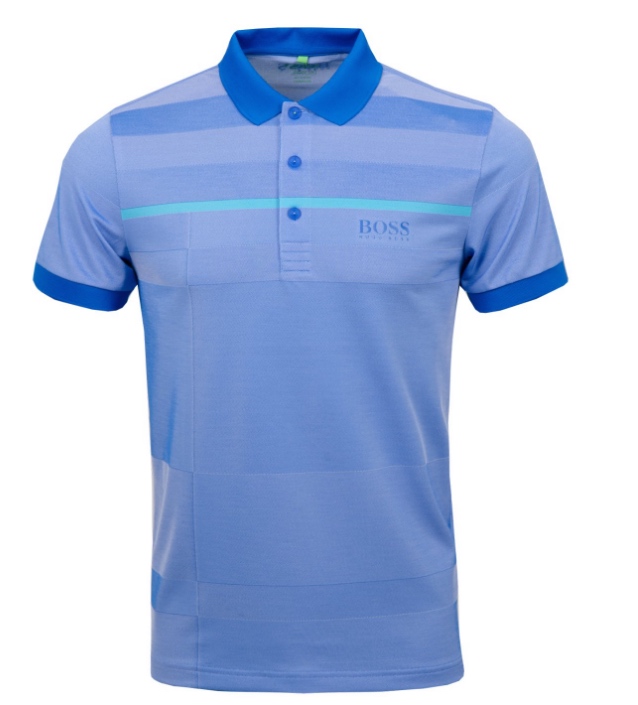 The Paddy Pro 2 from BOSS Green is a short sleeve polo shirt with moisture management. And by this we don't mean there's a little fella running around inside the shirt with a sponge and a bucket. That would be ridiculous. The shirt has natural stretch which provides ultimate comfort for sport and lifestyle.
The small checkered pattern within the fabric shouts 'golf' like nobody's business.
9)

RLX Ralph Lauren: Striped Engineered Polo (£65)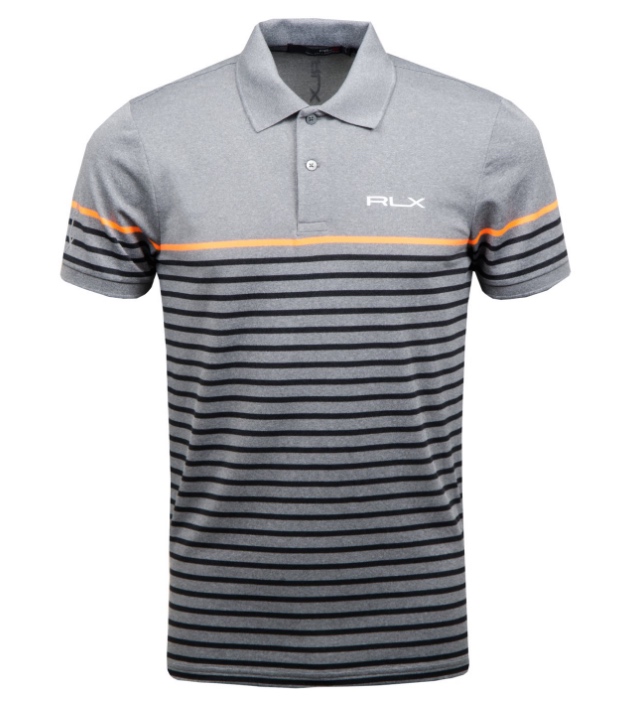 RLX know what they're doing when it comes to making polo shirts. This is one of my favourites here. Which is, by no means, a fragrant attempt on my part to get the boys at Trendy to send me one. Free.
Anyway, this striped polo shirt from RLX features a colour blocking top panel with an engineered stripe pattern that runs through the body and around the sleeve. A classic two button placket with signature RLX logo located on the left chest, vertically on the right sleeve and vertically on the back of the neck.
The shirt also includes a contrast tipping around the collar. Made from a moisture wicking material, this shirt will keep you cool and dry and is built for comfort and performance. Buy this and you'll look the absolute business when you make your next triple.
8)

Nike ZNI Mn Fly Blade Electro Green (£55.00)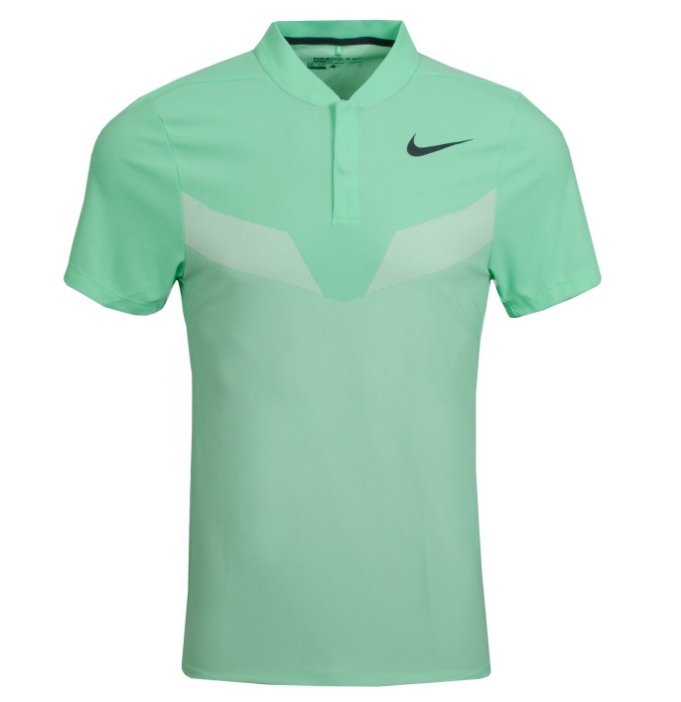 Knit fabric powered by Dri-FIT technology helps you stay cool and dry in the MenÕs Nike Zonal Cooling MM Fly Blade Golf Polo. An open-knit design in high-heat and high-motion areas lets you move in comfort. I just like the colour.
7)

Chervo: Affetto Polo White (£59.00)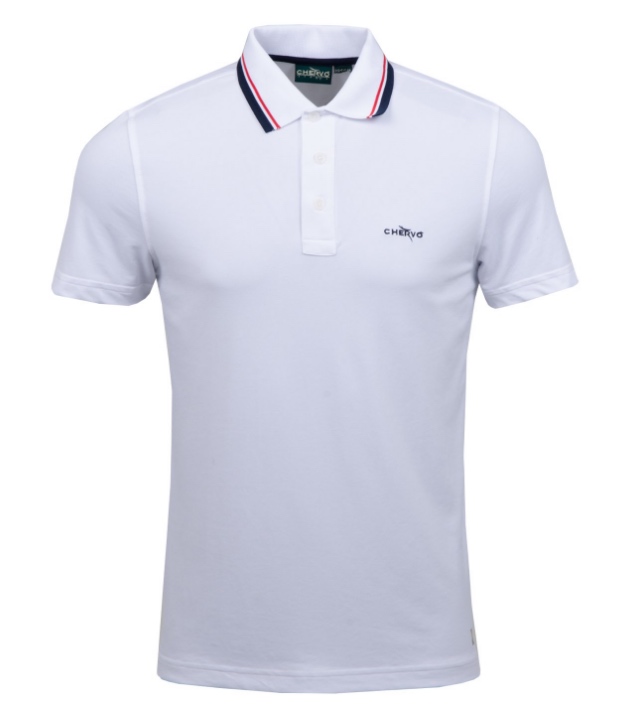 The Chervo guys know how to enjoy themselves. They've got their own golf course in Italy and they don't mind who knows it.
The Affetto from Chervo is short sleeve pique polo shirt that is made with a technical dry-matic fabrication created with helical structured microfibre textiles that have been specifically treated to allow the polo to dry quickly as well as draw moisture away from the skin.
An anti-bacterial treatment maintains the phsiologic balance for the skin to prevent from unpleasant body odour. Nice.
6)

G/FORE: Camo Poly Jersey Polo Twilight (£85.00)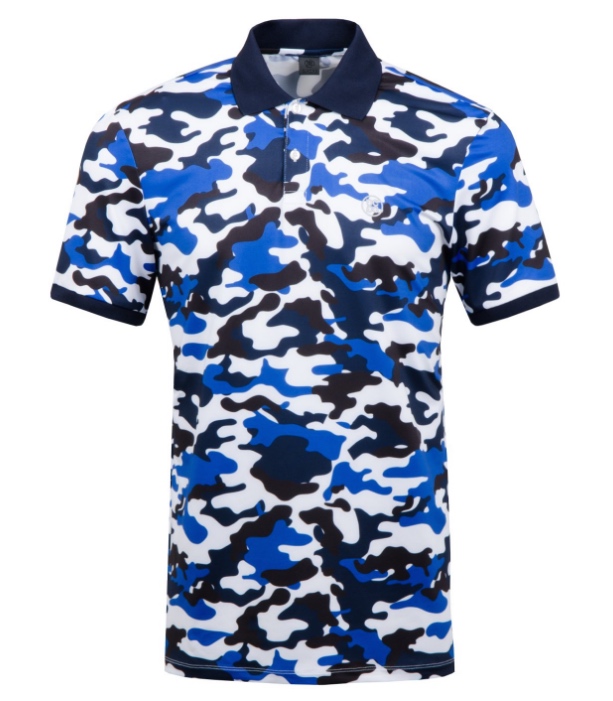 It may look like someone's gone berserk with their crayons but some people like this kind of thing. And I'm one of them.
According to Trendy, this shirt is 'the perfect choice for the golfer that doesn't want to hide away on the links this summer.' They're not kidding. This shirt can fell a person of a sensitive disposition at forty paces. Made from a lightweight 4-way stretch polyester fabrication this shirt will keep you cool on the warmest days.
For a fresh and outstanding look, pair with a summer white bottom. Signature G/Fore logo on the wearers left chest.
5)

J Lindeberg: Harlow Cool Wave Regular TX Jersey Racing Red (£45.00)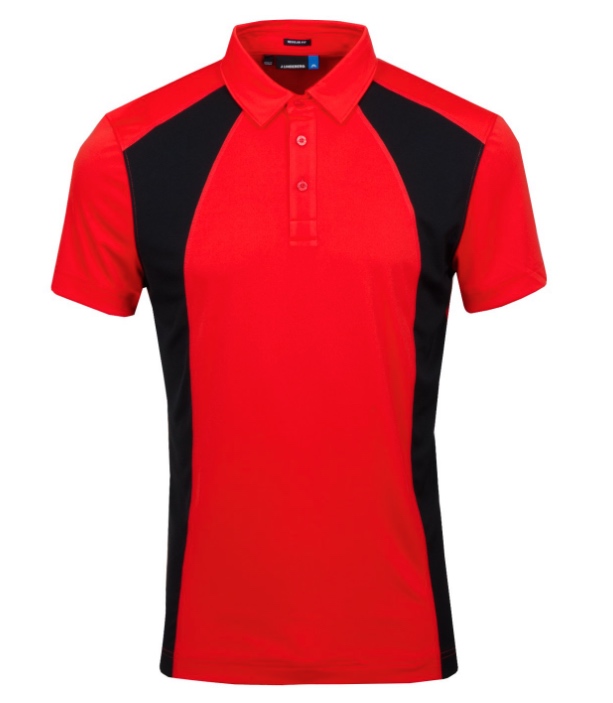 Can you believe it? J Lindeberg is celebrating its 20th anniversary. That's seven years older than GolfPunk. Johan Lindeberg didn't get into the GolfPunk 'Our Kinda Soldier' Hall Of Fame by not knowing his fashion onions or, indeed, how to shake things up.
They were the pioneers of golf fashion at a time when some of us thought it was a good idea to try and look like Ian Woosnam.
Now JL have launched a collection of some of the unique designs that helped revolutionise fashion within golf. The Harlow is a modern classic. The shirt features colourblock panels running down the sides of the front panel and a three button placket at the neck. JL bridge logo in a contrast colour on the back of the wearer's neck.
4)

PUMA: Levels Cresting Polo PC Peacoat (£49.00)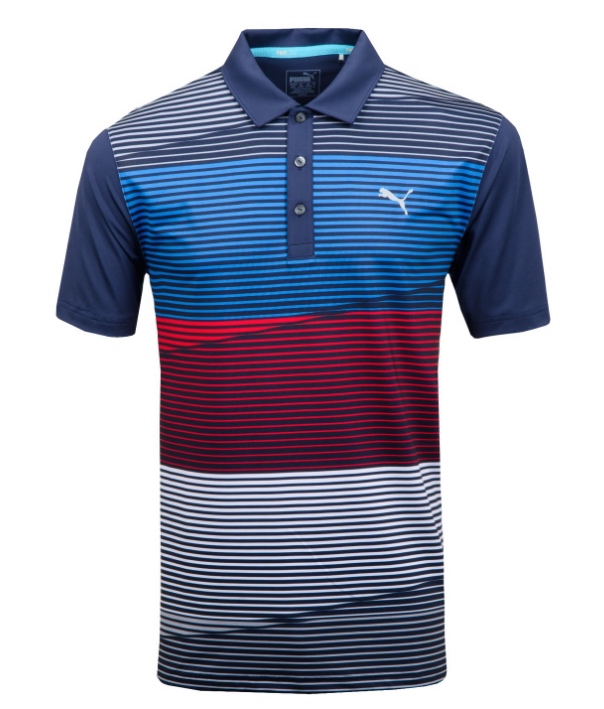 This PUMA polo makes me want to stop writing this and get my golf sticks out, post haste. The Levels Polo from Puma's #GOTIME collection (see, even the range name is imploring me to stop everything and get out of here) features a three button placket and a sublimation print graphic on the front.
This shirt benefits from dryCELL, PWRCOOL fabric and UV +40 resistant finish to keep you comfortable and protected whilst on the course. The Puma Cat is on the left chest and the 18 hole logo can be found on the back of the collar.
3)

Gabicci: Marco Retro Stripe Polo Navy (£55.00)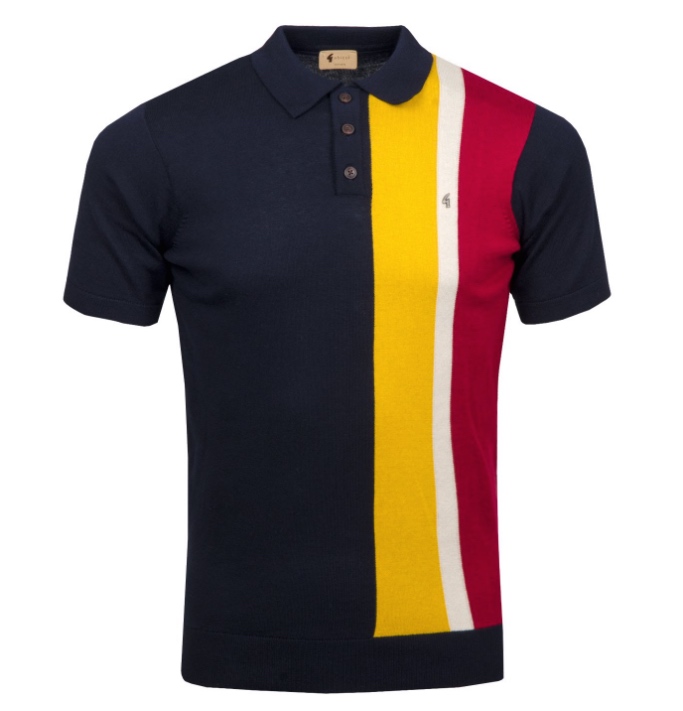 We are the mods. Simple as that. Class.
2)

Wolsey: Luminoui Temperature Regulating Polo Total Eclipse (£59.00)

Trendy say 'Made from a sports performance fabric featuring temperature regulation technology, this button down collar polo is a smart piece for a hard day on the golf course.' All I know is it's got a fox logo on it which gets the GolfPunk Seal Of Approval all day long.
1)

Lyle & Scott: Haddington Polo Houndstooth Slate (£42.25) 
This won't be everyone's cup of tea. Nor indeed their gin and tonic. Nor even their (Just get on with it! – Ed). But you can't have a golf polo Top 10 without Lyle & Scott.
The Haddington is a classic golf polo, designed in a heritage Houndstooth pattern for the fashion-conscious player. Constructed from breathable material and featuring moisture wicking and UV protection technologies, this polo is perfect for rounds of golf in the warmer months.
Which reminds me. I'm off to play golf. See ya.
NB: All prices correct at time of publication.