Performance innovations so you can play through any conditions. (shared from GolfPunk)
Under Armour has unveiled its latest products and innovations for the FW20 golf season. The number one Men's apparel brand in the UK Golf market since 2016 and number one in Winter since 2011, Under Armour, sets the standard where others follow when the weather turns bad.
The originators of performance apparel, Under Armour's visionary innovation team, have created market-leading technologies to combat any conditions out on the course, helping to build entirely new categories in the winter golf market through the years.
From baselayers and winter trousers, to water-resistant sweaters and insulated outerwear, UA Storm negates the need for waterproofs in all but the worst of wet conditions. This invisible layer on the outer of garments repels rain without sacrificing breathability.
For when it's really cold, golfers can trust ColdGear Infrared® to keep them warmer for longer out on the course by using a near weightless, soft thermo-conductive inner coating that absorbs & retains body heat. Like UA Storm, if it has CGI in the name, you can be sure that the product is using the technology to boost performance.
Highlights of the new FW20 range include the UA Storm Stinger Jacket, the all new ColdGear Infrared® Golf Baselayer, new Storm Daytona Evolution and Storm Sweaterfleece.
The Storm Stinger Jacket is both windproof and rain-repellent. Warm but light, the softshell construction minimises bulk and weight and is quiet when you swing to make it a jacket that you can actually play in. The UA Storm treatment adds an invisible layer of protection that makes water bead up and fall away.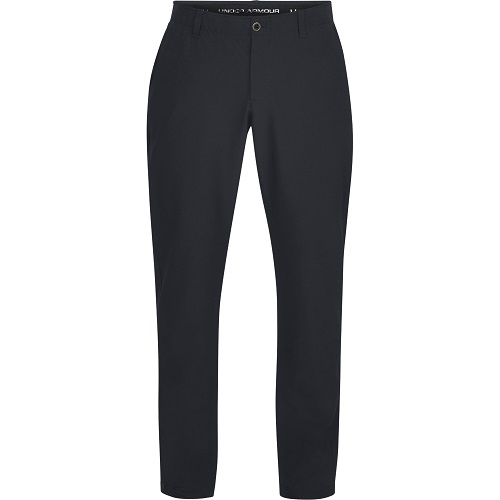 The new ColdGear Infrared® Golf Baselayer is the first UA baselayer designed specifically for how a golfer moves—with nearly weightless ColdGear Infrared® technology for added warmth and UA Storm so the rain rolls right off. While the body is fitted to stay tucked, the sleeves are compression, so they stay in place and stretch as you move.
ColdGear Infrared® is also used with UA Storm in the UA CGI Taper Pant. If you spend a lot of time on the course in colder weather, these trousers are an absolute must-have. ColdGear Infrared® retains your own body heat to keep you warm while UA Storm is rain-repellent meaning you don't need to reach for the waterproof trousers unless you get caught in a torrential downpour. The added bonus is that the UA Storm finish repels dirt and water that gets picked up around the bottom of the leg making the fabric easy to wipe down and clean after the round. The stretch-engineered waistband gives superior mobility & extreme comfort.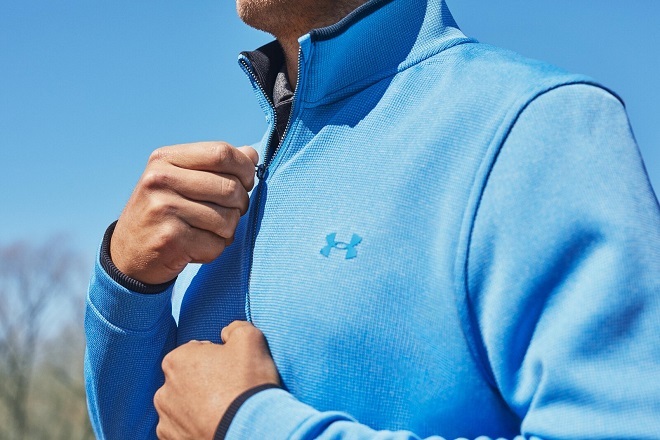 The new Storm Evolution Daytona is the ultimate adaptive layering piece for a golfer's cupboard. Available as a vest, ½ Zip or Full Zip jacket, Storm Evolution Daytona changes with the conditions on the course. Keeping you warm when it's cold and rain-repellent through UA Storm, the built-in air pockets in the fabric release heat when it gets warmer to stop you overheating as it gets warmer through the day. Technical stretch fabric in the sleeves also gives greater mobility where you truly need it to power your swing.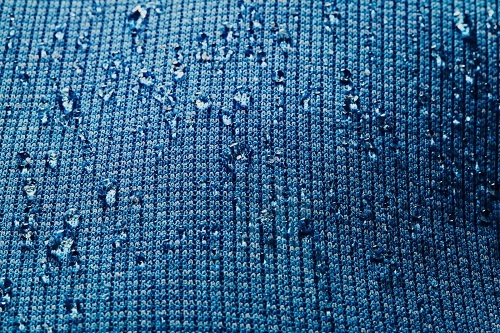 Water-resistant, lightweight, warm, and you can wear it everywhere. The Storm Sweaterfleece now comes in 3 new fashion executions for FW20. One of UA's most popular product franchises now comes in ½ Snap Mock Neck (SRP £65 / €75) and Hoodie (SRP £75 / €90) styles, to go with the ½ Zip version (SRP £60 / €70) that you see golfer's wearing year-round. A fleece-like feel with a sweater-like look, UA Storm repels rain from the sweater-knit construction, that doesn't just look like a sweater, but gives you the breathable warmth of a sweater as well.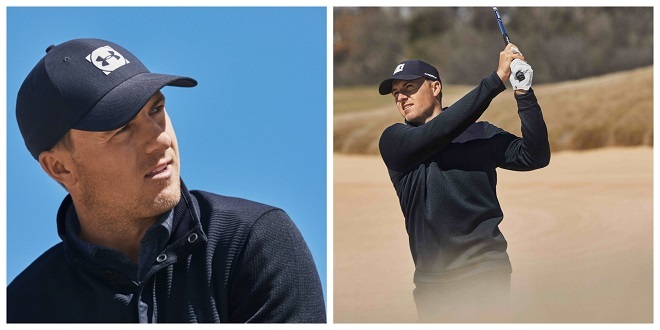 The range is completed by new seasonal colours and styles across the Performance, Playoff, Vanish and Iso-Chill polo shirt technologies, along with a full range of winter accessories, including CGI and Storm beanie hats, gloves, and winter mitts.