Villa Nueva Golf is located in Puerto Real, close to the city of Cadiz in Spain. Inaugurated in March 2006 and offers 18 beautifully designed holes; it is a par 72 golf course with very large greens (600m2 on average) and Bermuda fairways all in pristine condition. Designed by Aymerich Consulting this beautifully designed golf course is set in peerless surroundings and destined to become a benchmark among golfers.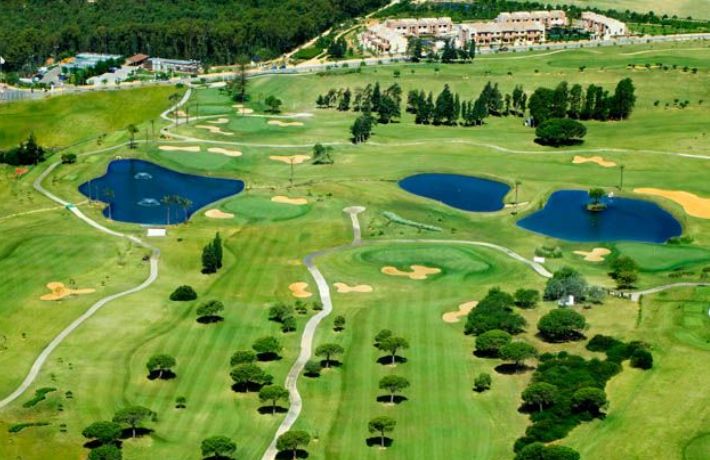 Villa Nueva Golf is a Parkland course full of dog-legs, water hazards & large undulating that will delight even the most demanding golfer. The 5 lakes and 90 bunkers provide a risk and reward option on every hole. The 16th, 17th and 18th holes feature water, which makes for a testing finish.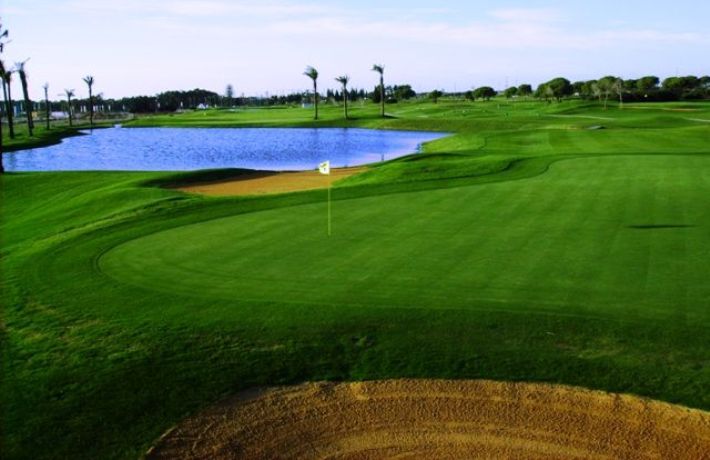 Facilities include a newly constructed clubhouse, a 250 metre long driving range, as well as pitching and putting greens.