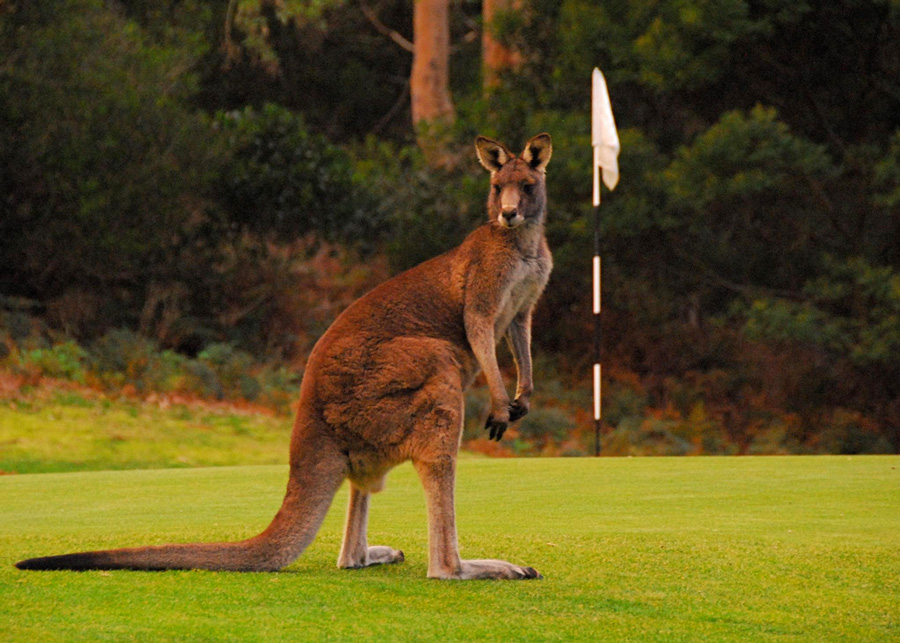 Why Australia's kangaroos flock to the fairways
If you're strolling along a fairway in Australia, chances are you'll see a kangaroo — or hundreds of them. These grass-eating animals thrive at golf courses across the nation because they are drawn to the greens, which are kept lush with nitrogen-rich fertilizers. Though it's easy to get annoyed by these hopping herbivores, one golf course near Melbourne is jumping at the opportunity to learn more about these kangaroo groundskeepers.
Nicknamed by National Geographic as the "Kangaroo Golf Club," the Anglesea Golf Club hosts more than 300 kangaroos and has partnered with the University of Melbourne to study the kangaroos' activities, tracking everything from birth rates to disease.