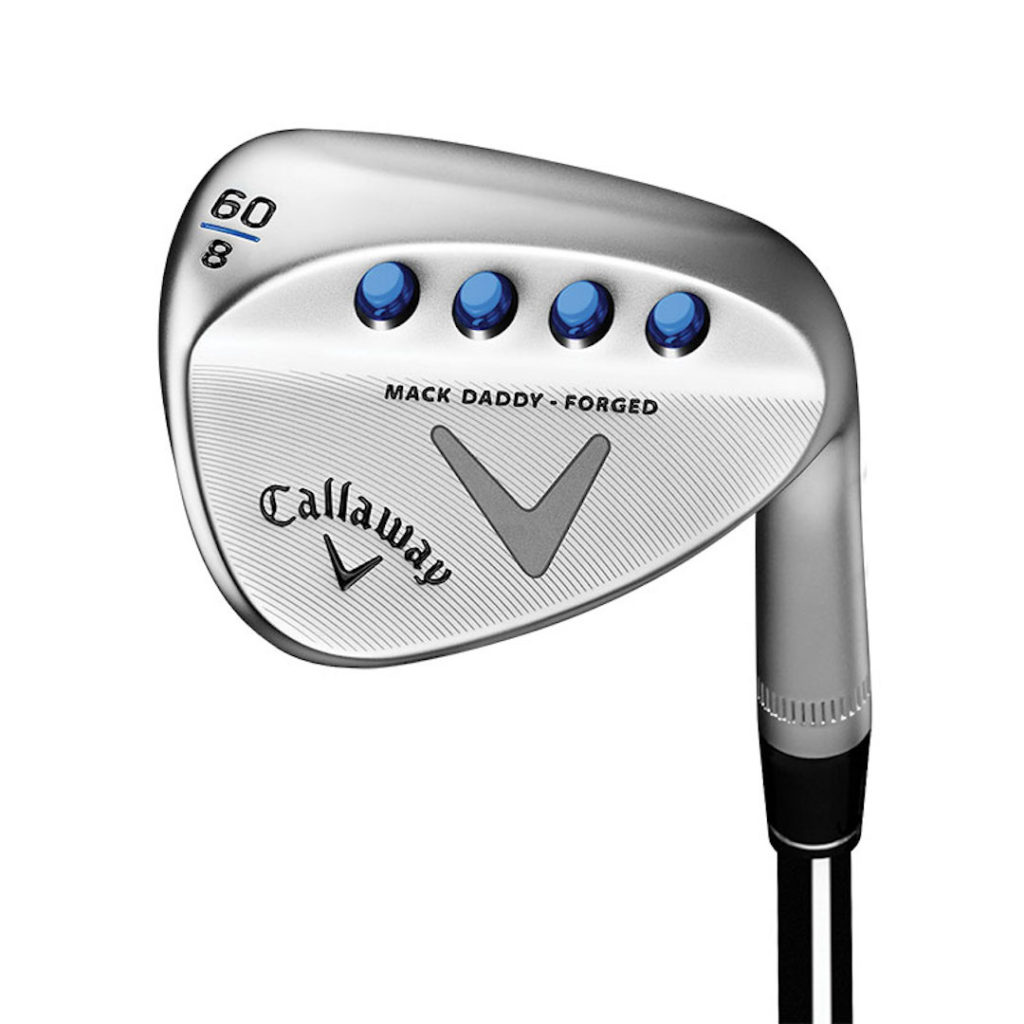 Ultra–premium wedges designed by Roger Cleveland himself. (Shared from GolfPunk)
Callaway has today launched an ultra-premium wedge called Mack Daddy Forged, created by the industry's master of wedge design, Roger Cleveland himself.
The Tour-inspired shape, forged of soft 1025c steel, delivers exceptionally satisfying feel and response on every shot. Less offset, a squarer toe and a straighter leading edge create a clean, confidence–inducing appearance at address to promote crisp contact and command control.
High spin comes from the new Mack Daddy 16–groove configuration that incorporates an added groove at the bottom, close to the leading edge, to promote added stopping power, especially on pitches and chips.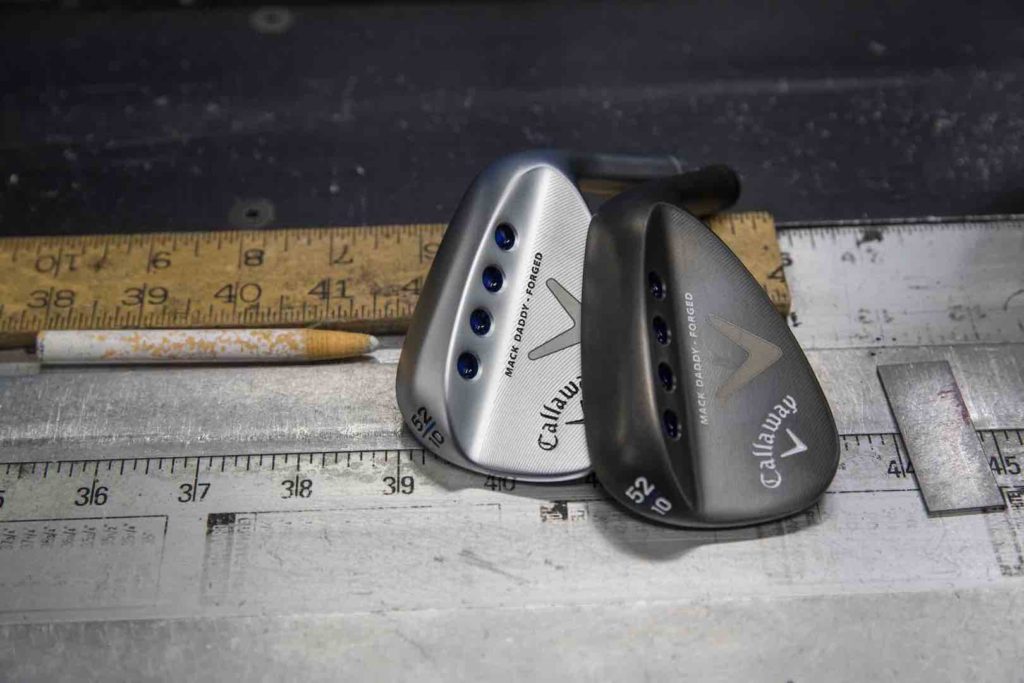 The new •R• sole grind gives Mack Daddy Forged Wedges the kind of versatility necessary to play a variety of shots from the types of grasses a Tour Pro faces, from the sticky kikuyu of Torrey Pines to the thick rye and bluegrass of Bethpage Black to the firm, tight turf of St Andrews. The clearly defined crescent sole and mid bounce makes a broad range of greenside shots easy to play, from square-faced skippers to open-faced flops and everything in between.
Added control comes from progressive CG positioning, in which the CG gradually moves upward as the loft of each wedge increases. This promotes a lower and easier-to-control flight in the higher lofts without sacrificing spin, making it easier to attack the pin.
Mack Daddy Forged Wedges are available in two finishes: Satin Chrome with a thin copper strike layer for enhanced feel, and Brushed Slate for a raw look that gradually rusts over time.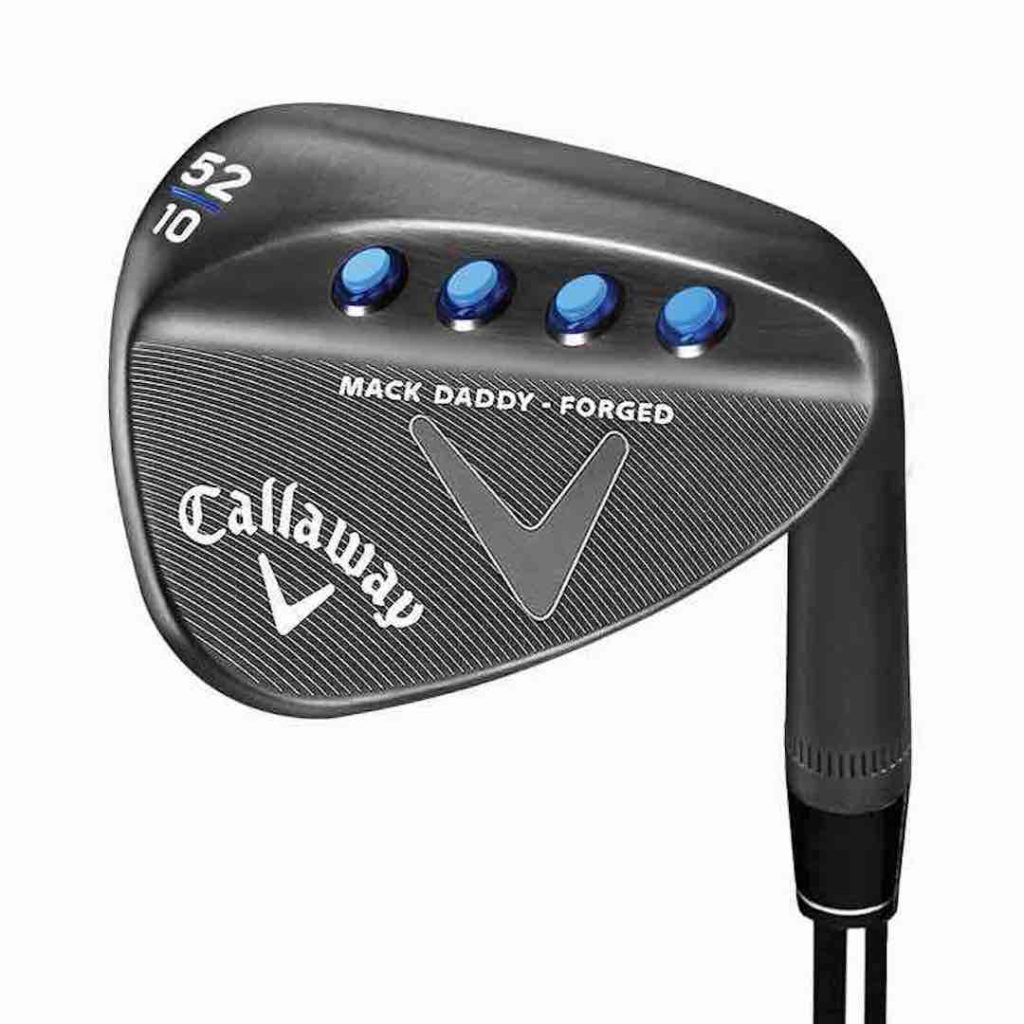 "Roger's unique talent for working with Tour Pros and understanding the nuances of what they want in a wedge's look, feel and performance is unparalleled," said Dr. Alan Hocknell, Callaway senior vice president of R&D. "That, and his extraordinary knowledge of all that's necessary to bring a wedge from initial concept to finished club, is what makes the new Mack Daddy Forged Wedges ultra-premium."
Mack Daddy Forged Wedges come equipped with True Temper's Dynamic Gold Tour Issue shaft (the most popular wedge shaft on the PGA Tour) and a Lamkin UTx grip custom-designed to promote outstanding traction and feedback to help execute delicate, feel-focused shots.
With lofts ranging from 50° to 60° options, the Mack Daddy Forged Wedges will be in store in Europe from Friday 20th January 2017 with an RRP of £139.