The Doha Golf Club in Doha, Qatar, is an 18-hole, 7,374-yard, par 72 championship course that was designed by Peter Harradine, is located about 10 kilometres to the north of Doha, the Qatari capital. The Doha Golf Club is also one of the first grass golf course ever built in the Middle East and it is a regular and well-regarded venue on the European and Asian tours. Measuring 7,374 yards from the tournament tips, Doha is certainly a championship course but don't worry, you don't have to be a long hitter to enjoy a game here, as there are plenty of forward tees to choose from.

The Championship course is quite varied in character with some holes framed by natural rock formations and others framed by water hazards. Naturally for a desert course, sand bunkers are in plentiful supply! The par five 9th is monster, measuring a whopping 639 yards from the tips and many of the par fours are rather challenging two shotters.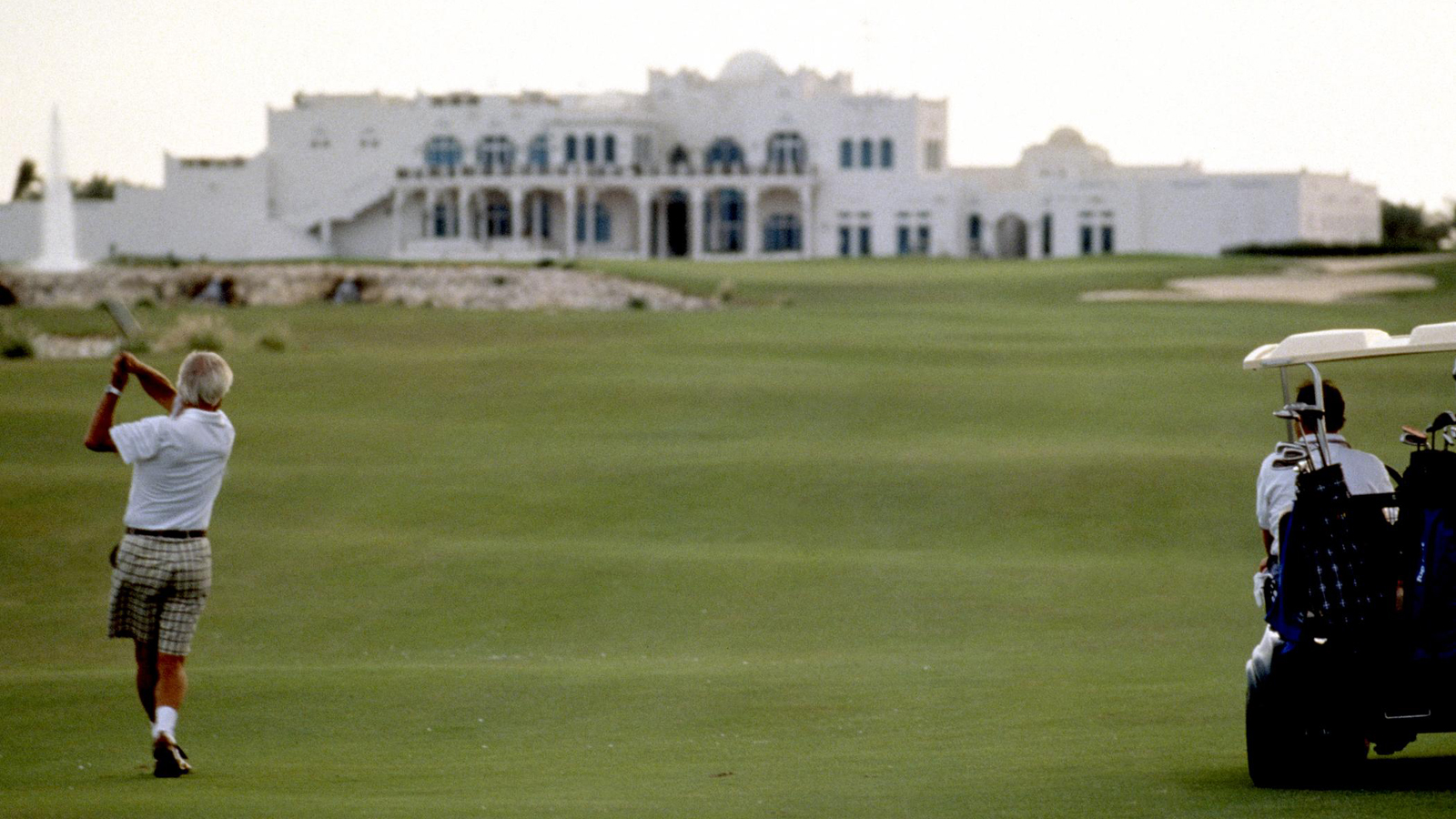 65 cactus were imported from Arizona to add a prickle to the desert proceedings and more than 10,000 trees and shrubs have been planted. Naturally the new tree planting will require time to settle in but it's already plain to see that Doha Golf Club is set to remain a key Middle Eastern venue on the world golfing stage.

In addition to the Championship course, there is a 9-hole floodlit course at Doha Golf Club, which measures 2,808 yards and affords stunning views of the West Bay Lagoon. It's known as the Academy course and it's an ideal layout for the less experienced golfer.