Locked away in the secluded high country of the New South Wales Upper Hunter lies Ellerston, a veritable Shangri-la preserved for the exclusive enjoyment of Australia's wealthiest family. For lovers of the Equine pursuits this remarkable property has long been a landmark for within its natural valleys and tumbling hills are pristine Polo fields recognised as the finest throughout the world. The property has now set a new benchmark – this time for golf.
Despite its total inaccessibility, cataloguing the country's finest golf courses without including the Packer family's private facility would leave the directory incomplete. Simply put, this is the most extraordinary golf course built in Australia since the Great Depression.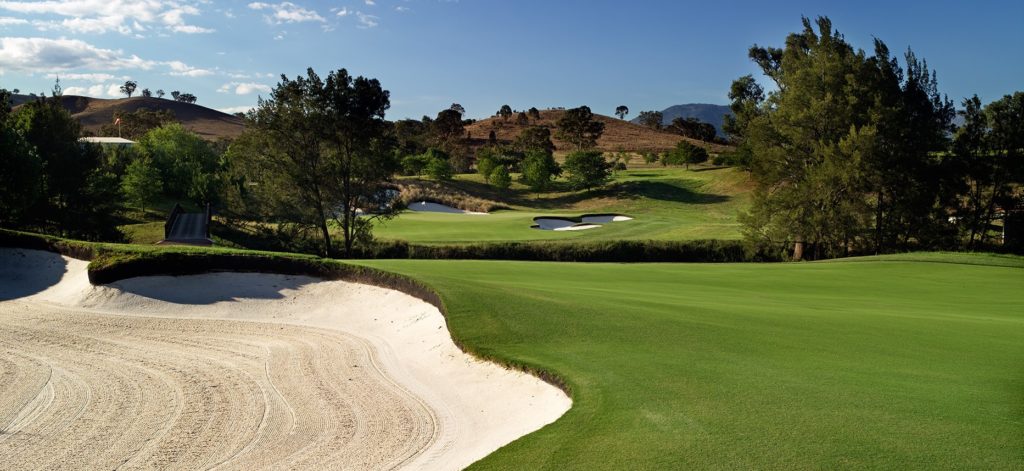 The inspiration behind media tycoon Kerry Packer's decision to build his Ellerston course is unclear, but when he propositioned Greg Norman Golf Design in 1999 his objective was unambiguous. The firm was to build him Australia's toughest and most spectacular golf course. With budget unlikely to be a problem the critical issue became selecting the best site. Initially cliffs overlooking Byron Bay were considered but when they proved inadequate the design team was given carte blanche to select any site within his 70,000-acre sanctuary.