Designed by Greg Norman Nirwana Bali Golf Country Club is a visual masterpiece of dramatic ocean views and lush Balinese landscapes. It is set on the southwest coast of Bali with 45 minutes drive from Bali's International Airport and and within easy distance of the famous temple ofTanah Lot, Ubud and the capital city of Bali Denpasar.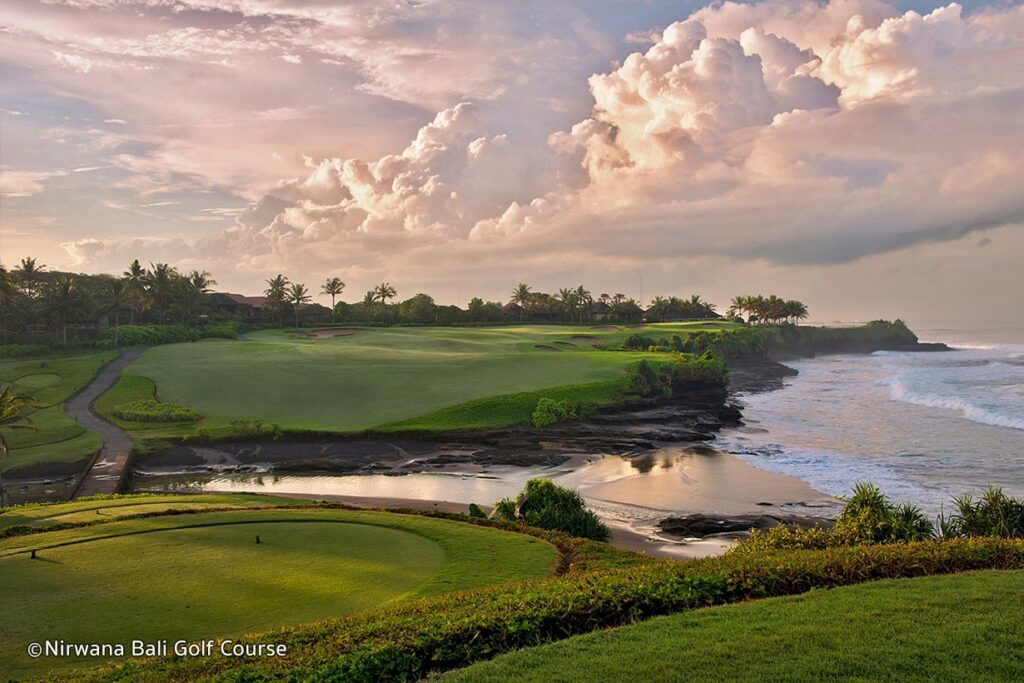 The course offers a spectacular challenge and a unique world-class experience for golfers of all skill levels and is considered one of the most challenging golf courses worldwide, it has been named 'Indonesia's Leading Golf Resort' for the fifth year in a row (2004 to 2009) by World Travel Awards and winner of 'Asian Leading Golf Resort's World Travel Awards 2006′. Its 18th is one of the most photographed in the world.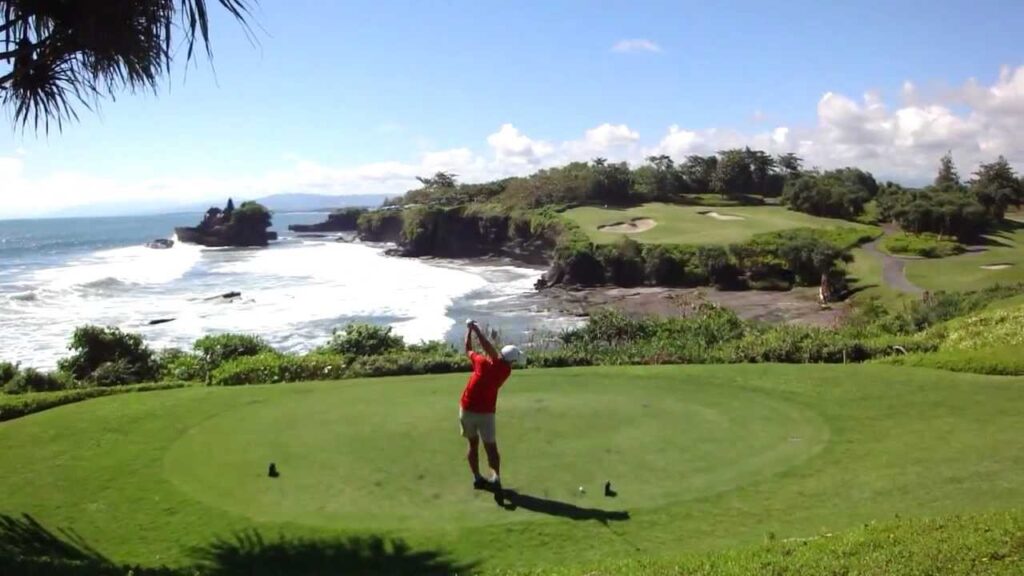 With three holes running along the cliffs of the Indian Ocean and terraced rice paddies providing unique hazards and this course has been tested the accuracy and consistency of a PGA Professional and still be enjoyable for the average golfer. Nirwana Bali Golf Club is the only course in Bali that has a Course Marshall, who travels around the green to monitor the speed of the game. Initially a full round of 18 holes takes 4 hours and 20 minutes, slower players can certainly cause delays for those more proficient.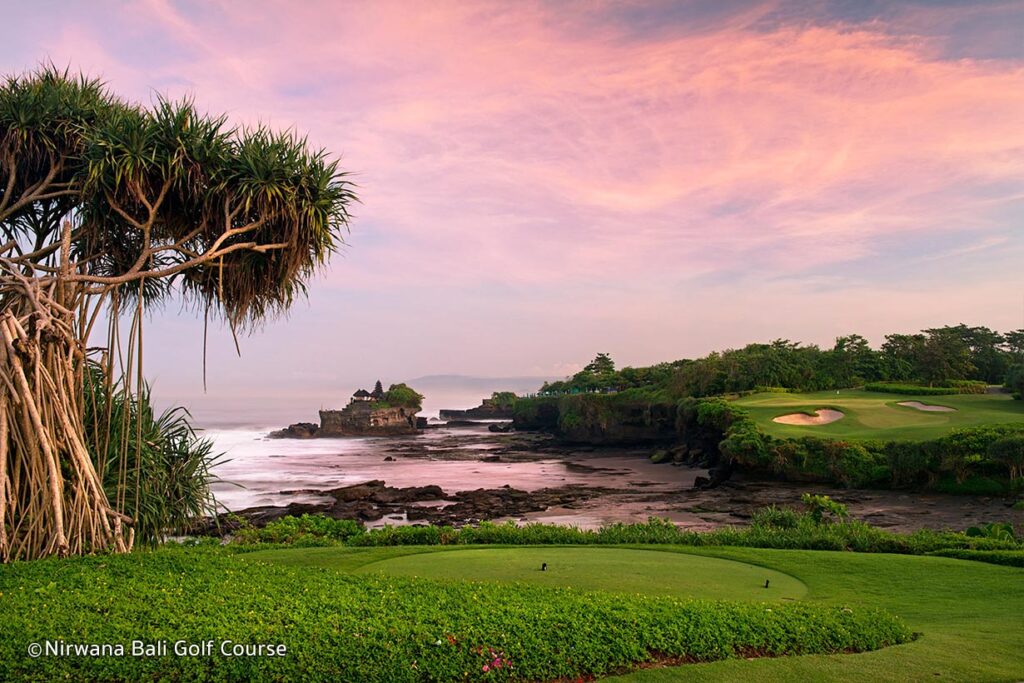 A unique feature of the Nirwana Bali Golf Club course is that all caddies are female and come from neighbouring villages. They receive an intense 3-month job training that is reinforced when it is low season. Most of the caddies are ail reputable players themselves, as is indicated on the scoreboard positioned in the clubhouse.