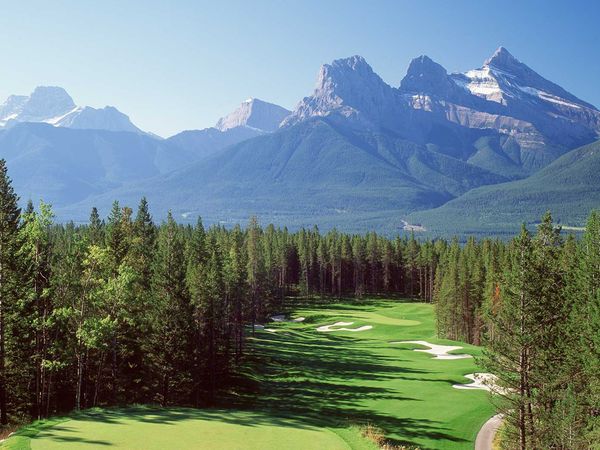 Another Audubon Cooperative Sanctuary course, SilverTip is set before the Canadian Rockies and in 2008 its superintendent earned a GCSAA/Golf Digest Environmental Leaders in Golf Award for balancing high-altitude habitat concerns with high expectations for aesthetics and playing conditions.
The award recognizes golf course superintendents and their courses for conservation and environmental education efforts, water quality and wildlife management, and low-chemical input pest management.
The momentum to green is growing, but nearly 2 billion gallons of water are still used each year to irrigate 1.5 billion acres of greens, tees, fairways, and rough in the United States alone, according to the GCSAA's Environment Institute for Golf. That's enough to supply about 50 million people in the U.S. with household water for a day. Most courses still rely on about 150 pounds of potentially polluting nitrogen and 65 pounds of phosphate per acre every year to maintaining that lush green look.
"I don't want to portray the story that everything is rosy," says GCSAA Environment Director Gregory Lyman. "But we are driven to get better."
Tasha Eichenseher (source – National Geographic – "National Geographic News series on global water issues."