The shoe with the X factor (shared from Golf Punk)
The FootJoy folk never seem to stand still and the latest iteration is the Tour X which seeks to combine all that was good from previous tried and tested FootJoy models. The new Tour X has been born from the synthesis of 3 Tour-proven models, the DNA, Tour-S and Fury.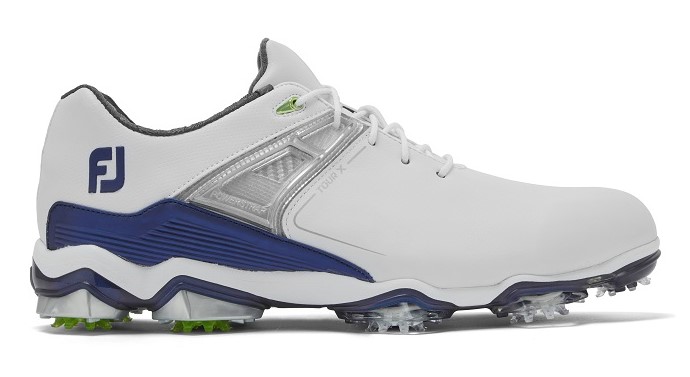 The result is a feature rich performance shoe which provides great stability and performance.
The new shoe takes the ChromoSkin Soft Leather and 3D Foam Collar & Tongue from the DNA, adds in the PowerPlate Outsole and Integrated PowerStrap from the Tour-S and finally adds in the Ortholite Impressions from the Fury.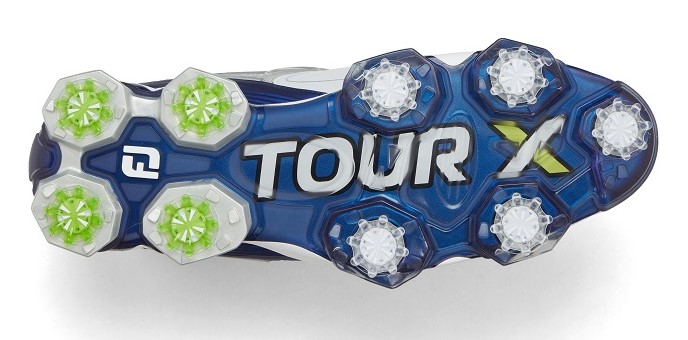 Tour X is designed to suit golfers who seek maximum stability. Leading FJ Brand Ambassadors, Rafa Cabrerra Bello and Kevin Kisner, have already made the switch to Tour X for play in tournaments around the world.
Richard Fryer, Director of Footwear Product Management, commented:
"Feedback from tour and consumers told us that they loved the unmatched stability from the PowerPlate outsole and PowerStrap of Tour-S but craved soft supple leather they experienced in DNA and the underfoot comfort in Fury. So, we combined all three and turbo-charged it with the latest technology to create the ultimate hybrid performance shoe. And Tour X was born."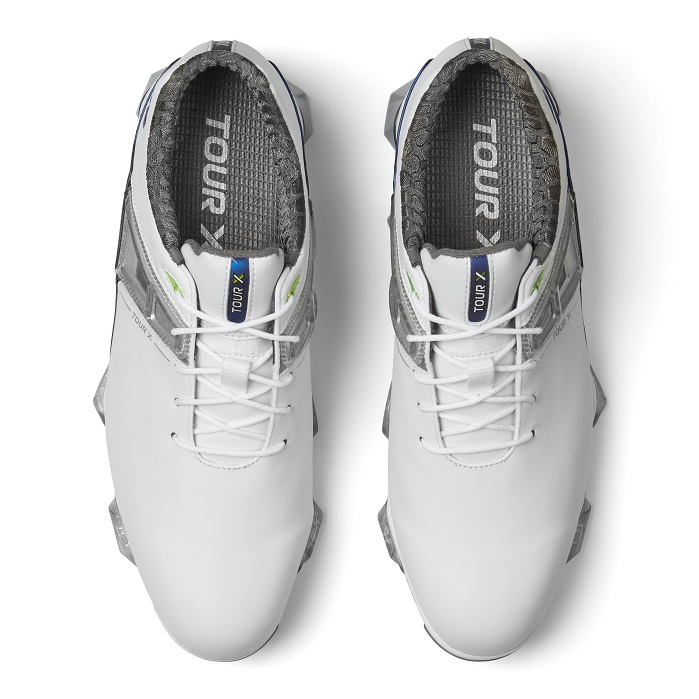 THE DETAILS:
FJ PowerPlate Outsole with Launch Pod technology
– The most stable outsole in FJ's range – full TPU PowerPlate outsole
– 9 Launch Pods provide stability and increased surface area coverage
– BOLD Tour X graphic underfoot
FJ PowerStrap system to provide midfoot control
– TPU strap provides medial & lateral midfoot support
– Supersoft, supple and waterproof ChromoSkin leather by Pittards
– Reinforced top PowerEyelets locks your foot into place
Comfort technologies that wrap your foot in cushioning and control
– Ortholite Impressions FitBed for the ultimate comfort inside
– Comfortable 3D Molded Collar
– Tour-Spec stretch tongue provides comfort and breathability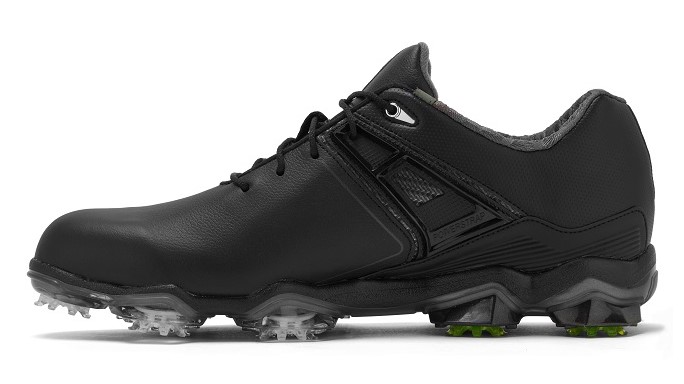 STYLES:
White/Blue/Lime
Black/Lime
White/Silver/Red Boa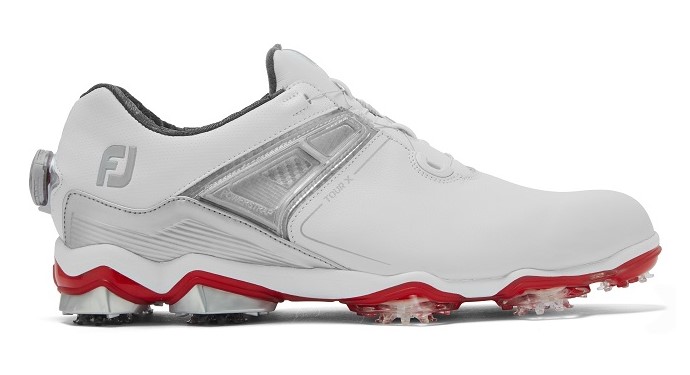 AVAILABILITY:
Release Date: January 6th, 2020
RRP From: £179.99