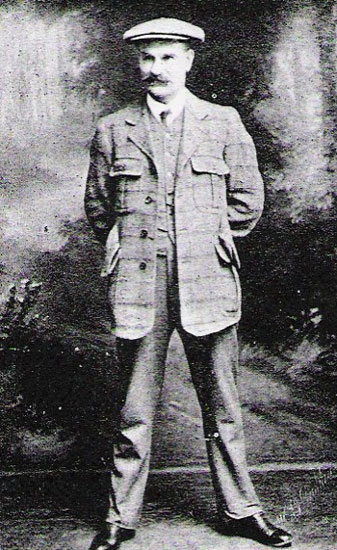 Born in 1860 at Musselburgh, Scotland, Charles Gibson was the son of a tavern-keeper with no direct connection to golf. Growing up in the Mill Hill section of Musselburgh it was impossible for Gibson not be exposed to the game, and eventually, like many other Musselburghers, he found himself employed in its bustling club-making industry. Initially Gibson apprenticed under Old Willie Dunn but in 1882 he moved to North Berwick to work with Willie's son Tom. Tom Dunn was keeper of the green at North Berwick and a club-maker. While at North Berwick Gibson met Helen Ramage, and they married in 1883. In 1886 Old Willie Dunn's other son Willie Jr. became the professional at Royal North Devon, and the next year Gibson joined him as a club-maker. When Dunn left for Biarritz in 1888 Gibson was appointed professional.
Charles Gibson was not an accomplished golfer he competed in a few Opens but never finished in contention. Reportedly he didn't play much golf and had little interest in teaching the game. His fame and prestige came as a master club-maker. Some considered him the premier craftsmen of his era, known for his hand-made work. In 1924 he was given the Royal patronage after making a miniature set of golf clubs for Queen Mary's dollhouse at Windsor Castle. His standing as a club-maker was demonstrated at the 1911 Golf Exhibition, where he was chosen senior judge with Willie Park, Jr. and Willie Fernie his assistants.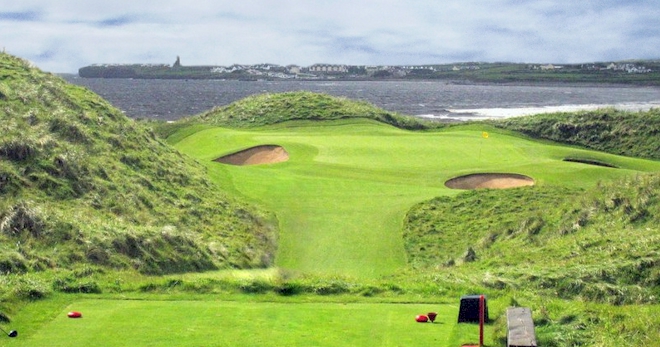 When the game's popularity took off in the 1890s Gibson was uniquely qualified to provide both golf clubs and golf courses. A quick glance at his list of designs shows he rarely went outside Devon, Cornwall, Somerset and South Wales. Gibson designed the nine-hole golf courses at Sidmouth and Lelant (West Cornwall) in 1889. He added the second nine at Lelant in 1894. In 1890 he designed the first nine at Burnham & Berrow, and extended it to 18 in 1896. In 1892 he laid out the first nine at Porthcawl, and designed nearby Ashburnham in 1894. This was followed by South Devon (1895), Wollacombe (1895), Churston (1896) and Thurlestone (1897).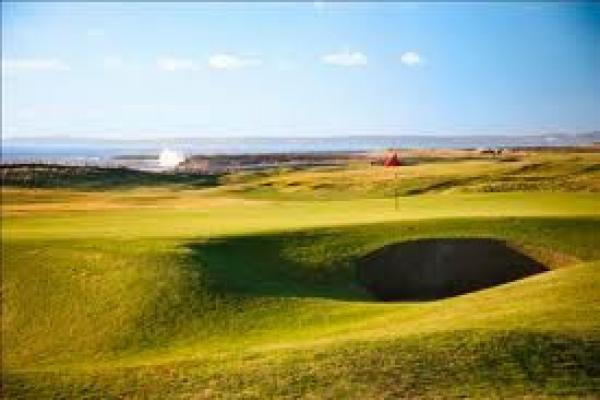 Without doubt Gibson was the premier man in that part of England, and the totality of his involvement is likely understated. There are several courses in that neighborhood, formed in the 1890s, with uncertain antecedents – among this group are Tenby, Pennard, Newquay, and St. Enodoc. Gibson is the logical candidate, not only because of his preeminence in the region but also because they exhibit his typical quirkiness. One also wonders – based on his long service – what affect he may have had upon Westward Ho!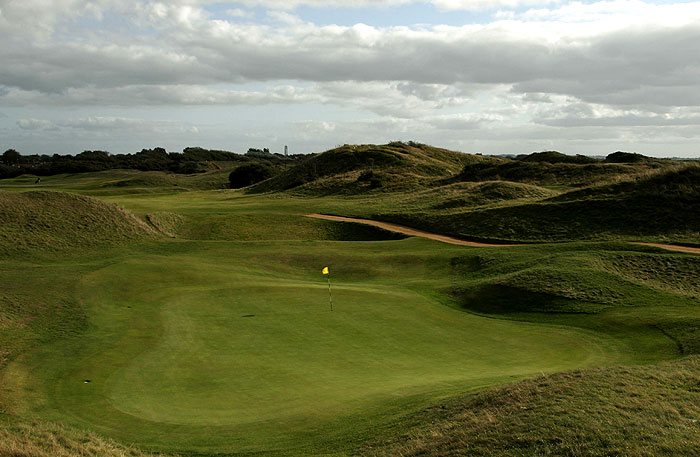 Gibson continued to design courses after 1900, including Lahinch in 1906 (his one known excursion outside the region) and Tourquay in 1909. At Lahinch he pushed the course closer to the sea and into the dunes. Charles Gibson died in 1932 at Westward Ho! Where he had resided as professional for 44 years. (source)
David Harman was born in Bryan (Ohio, USA) in a rural town in the...