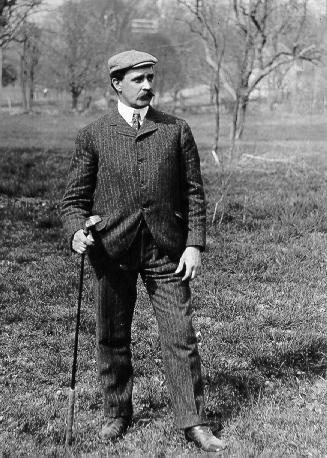 Born September 2, 1868, in Aberdeen, Scotland, Tom Bendelow nicknamed "The Johnny Appleseed of American Golf", was a prolific Scottish American golf course architect during the first half of the twentieth century. He is credited with having designed some 600 courses in a 35-year span. Bendelow was one of nine children, his parents owned a popular pie shop in the city, and were known for their religious piety. His father taught him the game of golf; however he was trained as a typesetter. There were no careers in golf course design in that era. After his marriage in 1892 he immigrated to the United States and his family followed in 1893. His first job in the States was at the New York Herald.
Once introduced to A.G. Spalding, the sporting goods manufacturer, Tom Bendelow's career began to take off in earnest. Prior to this, he had been teaching golf in his spare time one of his most notably students were the Pratt family of Standard Oil fame, who also commissioned him to build them a private six-hole course at their Long Island estate; but Spalding hired him to exclusively promote the game in the New York and New Jersey areas. "They were not seeking to design and build championship courses or courses to test the honed skills of the best players, but rather courses that new players could enjoy, courses that would improve player proficiency, courses that would promote participation, and courses that could be maintained at a reasonable expense," according to the American Society of Golf Course Architects.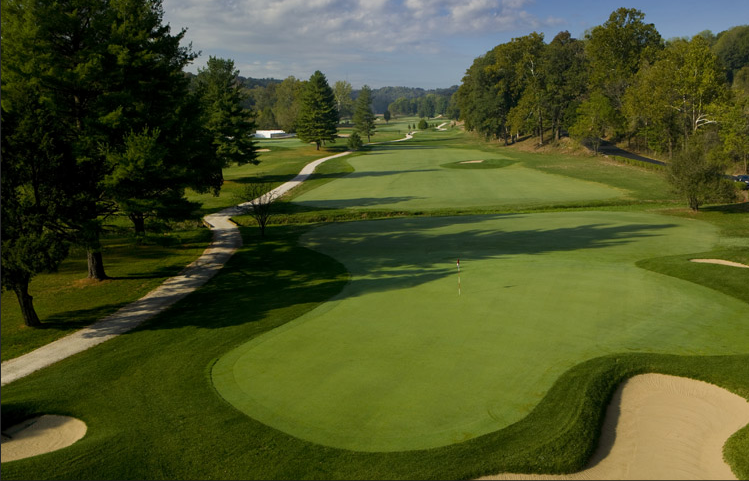 In 1898, the New York City Park District hired him to redesign and manage the Van Cortlandt Park Golf Course, the country's first 18-hole municipal golf course. Bendelow introduced various innovations to American golfers. These included the use of reserve play (tee) times, course marshals, public player associations, public golf instruction, and training for caddies. He also believed golf should be a sport that the public could play at little to no cost.

In 1901, Bendelow moved to Chicago to be Spalding's Director of Golf Course Development. This era was notable for the extraordinary expansion of golf facilities in North America, with millions of new players, and Bendelow was well placed to encourage and assist this. For the next 16 years, he criss-crossed the U.S. and Canada, laying out courses, providing construction advice, encouraging players' associations, and promoting the growth of the game. In 1917, Bendelow accepted the position of Golf Department Manager with the Thos. E Wilson sporting Goods Company. In 1920, Bendelow joined Myron West's "American Park Builders Company" in Chicago, as Chief Golf Course Designer, and focused on designing comprehensive city plans, subdivisions, country clubs, golf courses, and golf course communities. These included Temple Terrace Golf and Country Club, Florida (1921), and the Dallas Country Club (1908). Mission Hills Country Club, Kansas (1915).

Bendelow is recognized as the most prolific of course designers worldwide, a pioneer in the establishment and growth of the game in America. Bendelow personally designed some 700 courses, taught course design at the college level, played the game with luminaries such as Harry Vardon, and wrote abundantly and beautifully. He even had his own line of Thos. E. Wilson golf clubs. He exerted a profound impact on the introduction and spread of the game of golf in North America.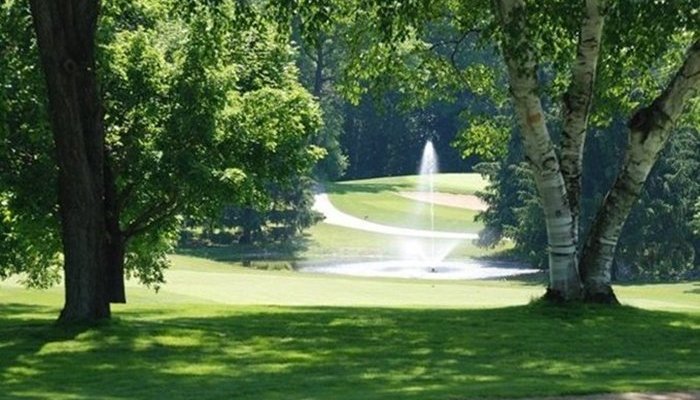 "One of Tom Bendelow's early designs was the Atlanta Athletic Club's 18-hole course at East Lake Golf Club, the place where the great Bobby Jones learned the game," wrote Colin Farquharson in a 2006 profile of Bendelow. "'It was extraordinary in that it gave a golfer the opportunity to use every wood and iron in his bag,'said Jones. Bendelow also designed Algonquin Golf Club in 1904, one of the St. Louis, Missouri area's oldest private country clubs.

Bendelow is perhaps best known for his three layouts at the Medinah Country Club, with his work on Medinah Country Club's Course #3 being famous world-wide. Medinah #3 has served as the host site to several major championships, including the U.S. Open in 1949, 1975, and 1990, as well as the PGA Championship in 1999 and 2006. The 2012 Ryder Cup is scheduled to be played on the course, which is widely considered not merely the best course in Illinois, but one of the finest golf courses in the United States.

Frank Pennink (1913-1984), will always be remembered as a Champion Amateur golfer, national press...