A biography of one of the most flamboyant and outspoken voices in professional golf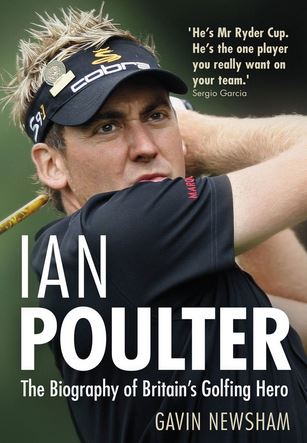 Charting Poulter's life from when he first picked up a golf club at the age of seven and hit the ball 140 yards to his triumphant charge in the 2012 Ryder Cup, this is a story every golf fan will want to read. Poulter has earned his success the hard way and the book details how he grafted to become a professional golfer, having to pay to play at the golf club that employed him.
It details his struggle to turn professional in 1994 before his obvious talent saw him join the European Tour in 2000, where he won Rookie of the Year. Today, Poulter a fixture in the world's top 15 players, a friend and neighbour of Tiger Woods in Florida, and unmissable on the course with own range of garish clothing.
The book looks at all the stories, such as why he wore an Arsenal shirt at the Abu Dhabi Championship in 2006 and how he almost came to blows with Colin Montgomery in a restaurant. Of course, it also looks closely at all Poulter's golfing achievements.
Ranked fourth in the World Golf Rankings in 2010, he is a stalwart of the European Ryder Cup team, twice victor in the World Golf Championship Matchplay Tournament, and a winner of numerous European and PGA Tour events. Together, all these aspects create a biography that is fascinating, revealing, and honest—much like Ian Poulter himself.
Publication Date: October 1, 2013 (source)
About the Author

Gavin Newsham is an award-winning sports writer whose work regularly appears in Golf Monthly, Golf Punk, Observer Sport Monthly, and the Sunday Times. His previous books include John Daly, Two Tribes, and Once in a Lifetime.
Spotlighting a sportsman admired by Tiger Woods himself, this biography details the unique and...
In the Depression year of 1931, on the golf links at Krewe Island off...