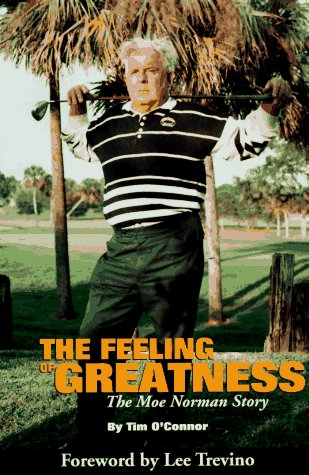 The Feeling of Greatness, The Moe Norman Story is about the life of Canadian golf legend Moe Norman one of the most eccentric figures in golf history.
Publication date: November 1, 1995 (source)
Review

"I didn't see them all, but I don't know how anyone could hit the ball better than Moe Norman." — Golf Digest May 1, 1995
About the Author
Tim O'Connor lives near Toronto, Ontario, Canada with wife Sandy and two sons.He has written a for column for newspaprs and golf magazines. Presently represents Clublink as communications and publicity director.
Clublink operates a chain of upscale public golf courses, including Glen Abbey, the home, for many years, of the Canadian Open