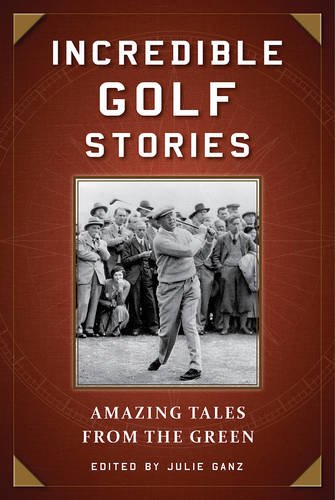 The works in Incredible Golf Stories cover the full trajectory of one's career—from discovering the game as an amateur to making one's way to (and even winning) a major tournament. Whether a novice or a seasoned player, any golfer will enjoy recalling the high and low points of some of the most well-regarded names in the history of the sport. Found in this collection are timeless tales that enable the reader to:
• Journey to the 1965 US Open with Gary Player
• Witness the play of Arnold Palmer, Jack Nicklaus, and other stars with Tripp Bowden at the Masters
• Learn the differences between American and English golf with Harry Vardon
• Experience golf at an early age with Francis Ouimet
• Discover the thrill of overcoming a weak driving ability with James Braid
• And many more golf adventures!
With three dozen photographs and illustrations that beautifully illustrate the anecdotes, Incredible Golf Stories is the perfect gift for the golf aficionado.
Skyhorse Publishing, as well as our Sports Publishing imprint, is proud to publish a broad range of books for readers interested in sports—books about baseball, pro football, college football, pro and college basketball, hockey, or soccer, we have a book about your sport or your team.
In addition to books on popular team sports, we also publish books for a wide variety of athletes and sports enthusiasts, including books on running, cycling, horseback riding, swimming, tennis, martial arts, golf, camping, hiking, aviation, boating, and so much more. While not every title we publish becomes a New York Times bestseller or a national bestseller, we are committed to publishing books on subjects that are sometimes overlooked by other publishers and to authors whose work might not otherwise find a home.
Publication date: February 7, 2017 (source)
About the Author
Julie Ganz is a book editor and avid sports fan. She has written articles for several newspapers, covering a wide range of sports, including golf. Ganz resides in New York City.
Lefty helps with proper technique at the SportsCenter desk. embedded by Embedded Video