In 1933 Alister MacKenzie put on paper his considerable golfing knowledge. One of the game's most revered course designers–he conceived Augusta National, site of the Masters, and served the hallowed links of St. Andrews for years as consulting architect–MacKenzie synthesized his thoughts on golf's history, its equipment, its personalities, and his musings on what makes a great course and what makes a great hole, into a manuscript that lay hidden for more than 60 years. Finally available, it stands as one of the most courtly and cultivated treatises ever written on the royal and ancient game. His concepts of the psychology of design are as apt today as when he penned them, and his anecdotal spinnings on his own golfing trials should inspire anyone who's thought of picking up a club.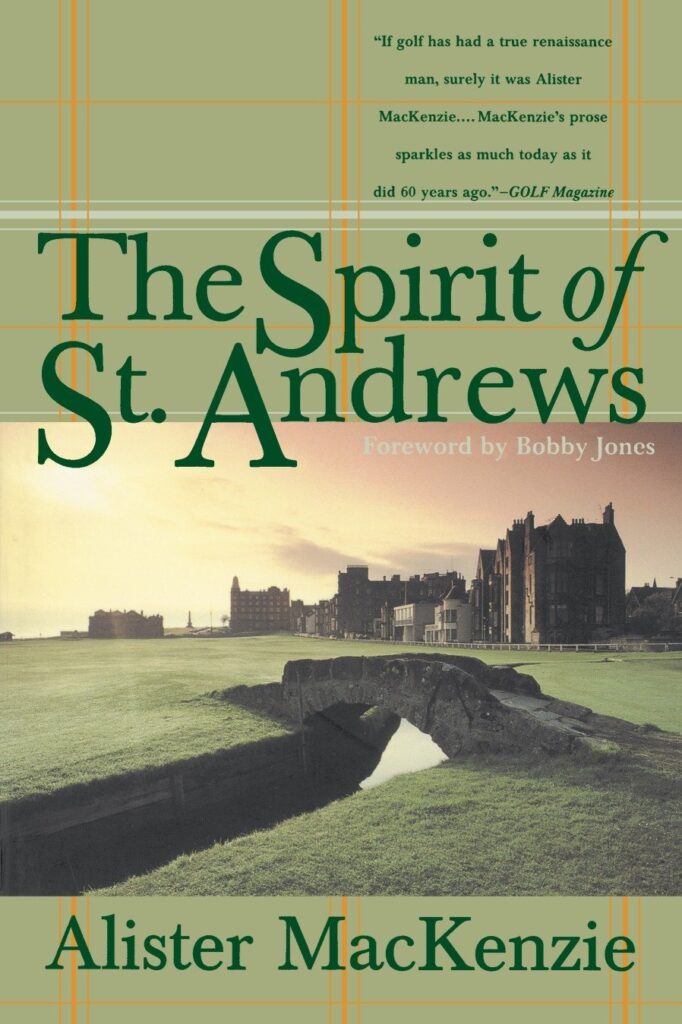 Alister MacKenzie was one of golf's greatest architects. He designed his courses so that players of all skill levels could enjoy the game while still creating fantastic challenges for the most experienced players. Several of MacKenzie's courses, such as Augusta National, Cypress Point, and Pasatiempo, remain in the top 100 today.
In his "lost" 1933 manuscript, published for the first time in 1995 and now finally available in paperback, MacKenzie leads you through the evolution of golf–from St. Andrews to the modern-day golf course–and shares his insight on great golf holes, the swing, technology and equipment, putting tips, the USGA, the Royal & Ancient, and more. With fascinating stories about Bobby Jones, Walter Hagen, Gene Sarazen, and many others, The Spirit of St. Andrews gives valuable lessons for all golfers as well as an intimate portrait of Alister MacKenzie, a true legend of the game. (source)
Today, the name Marion Miley is largely unrecognizable, but in the fall of 1941,...
As the Ryder Cup arrives at Gleneagles in Autumn 2014, Europe is the indisputable dominant...