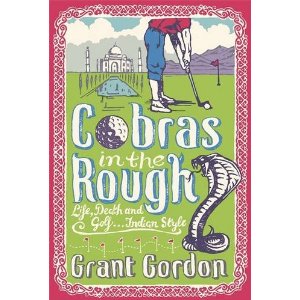 When his father dies suddenly, Grant Gordon's life descends into freefall. Having long harboured an obsession with the British in India, and in particular what they did for recreation, Grant goes to find the golf courses the British built during the Raj and decides to play them.
Along the way, he has a golf lesson on the highest golf course in the world, in the mountains of Kashmir; negotiates cobras, peacocks and monkeys in Delhi – on a course moulded by the British around the ruins of a Mughal emperor's palace; has a round with Indian Army colonels in the shadow of Everest; gets drenched several times over on the wettest golf course on Earth; and searches on Tiger Hill for Darjeeling's lost British golf course. In Agra he tees off in full view of the Taj Mahal, while in Lucknow, the ghosts of the famous siege during the 1857 Mutiny seem to affect his swing. Throughout, he is faced with the challenge of getting his golf clubs to increasingly obscure locations, using an array of quirky transport.
As Grant travels across India, he slowly begins to understand the relationship he had with his father. Cobras in the Rough (to be released March 15, 2012) is a book about golf but also about fathers and sons, and the ways in which they follow, or refuse to follow, in each other's footsteps. (source)
Mentored by the King: Arnold Palmer's Success Lessons for Golf, Business, and Life. 'Arnold...
Known as the 'Patron Saint of Club Golfers' throughout the world, Dr Frank Barney...